RS Group Selected as the Case Study for Business Transformation in Thailand Accounting Case Competition 2022
The Company Also Judged and Presented Awards to the Winning Teams from Across the Country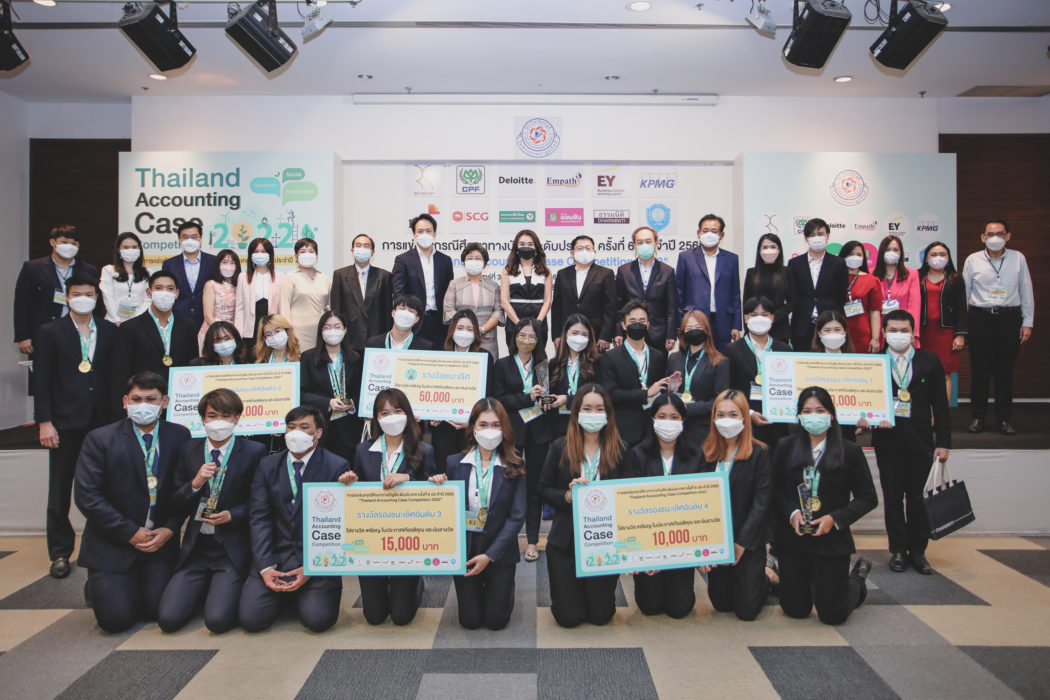 RS Public Company Limited or RS Group, represented by Pornpan Techarungchaikul, Chief Executive Officer of Lifestar Company Limited and Chief Commercial Officer of RS Mall and Wittawat Wetchabutsakorn, Chief Financial Officer, was the judge of Thailand Accounting Case Competition 2022. The competition was held by Federation of Accounting Professions under the Patronage of His Majesty the King (FAP), with President's plaques and more than 120,000 baht in prizes. The objective of the competition was to encourage college students to apply their knowledge in accounting and other related subjects in forming business strategies in the real-world environment, as per given by the case study. The competition also encouraged teamwork, analytical thinking, and systematic problem solving among participants.
This year, RS Public Company Limited was selected as the case study, because it is one of the country's leading companies who have succeeded in overcoming technological disruption through business transformation with its Entertainmerce business model that leverages their expertise in media and entertainment and commerce. Today, RS Group has grown tremendously in the past few years.
The competition's winners are, as follows:
1st place: Team Reborn, Chulalongkorn University
2nd place: Team Har-Tum Consulting, Chulalongkorn University
3rd place: Team The Apogee, Chulalongkorn University
4th place: Team Donno what happened, Rangsit University
5th place: Team Boss baby consulting, Thammasat University
RS Group would like to take this opportunity to congratulate every participating and winning team. We are confident that the participants had gained valuable experience from the competition, campus visit, as well as sharing on insights and vision from Mr. Surachai Chetchotisak, CEO and other executives. We also hope that the participants would be able to apply the knowledge gained from FAP, the organizer of the competition, in their further education or work in the future.
For more news and updates of RS Group, please visit www.rs.co.th and https://www.facebook.com/RSGROUPOFFICIAL
###