Channel 8 celebrates 4th anniversary with its key partner "THAI FIGHT"
by presenting the latest content "THAI FIGHT LEAGUE"
to advance Muay Thai to a global level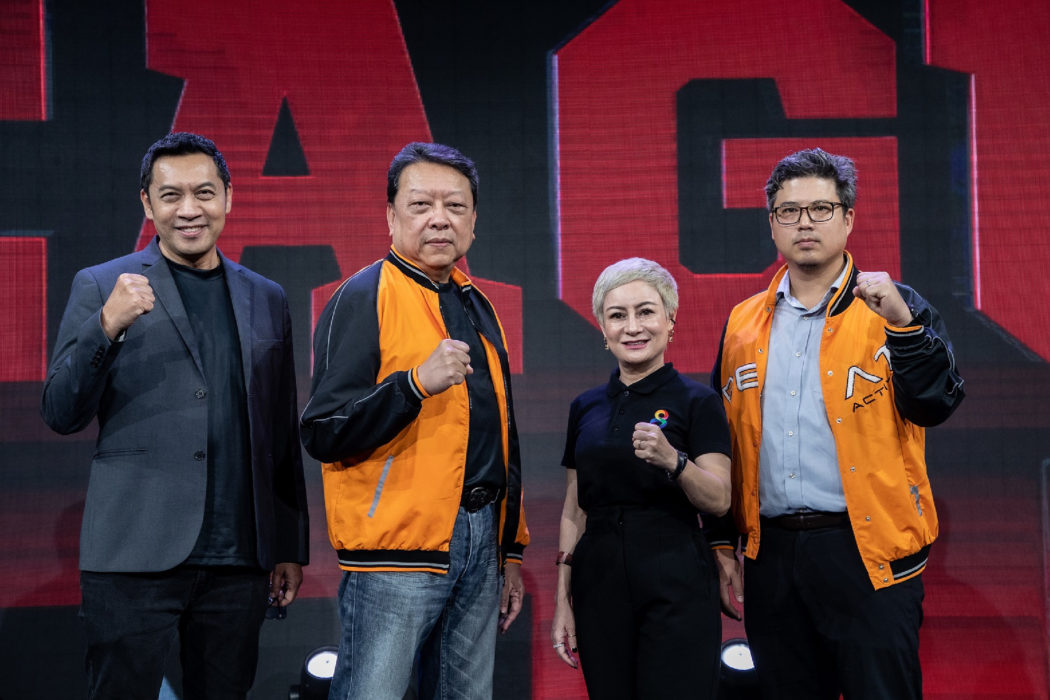 Channel 8 underlines its strong partnership with Thai Fight for four consecutive years, while reinforcing its position of Thailand's "King of Fighting Sports." To celebrate the occasion, it has also launched "THAI FIGHT LEAGUE," the ancient Muay Thai competition program under the concept to elevate Thailand's national fighting sport into a global competition to find new Muay Thai fighters certified by "Thai Fight International Boxing Association" (TFIBA). To enrich its content with even more fun, Channel 8 will present Thailand's grandest and most long-standing Muay Thai competition. Moving forward, the channel strives to push the Thai boxing program to achieve the best ratings on Sundays, contributing to the channel's expected overall ratings increase of 35%.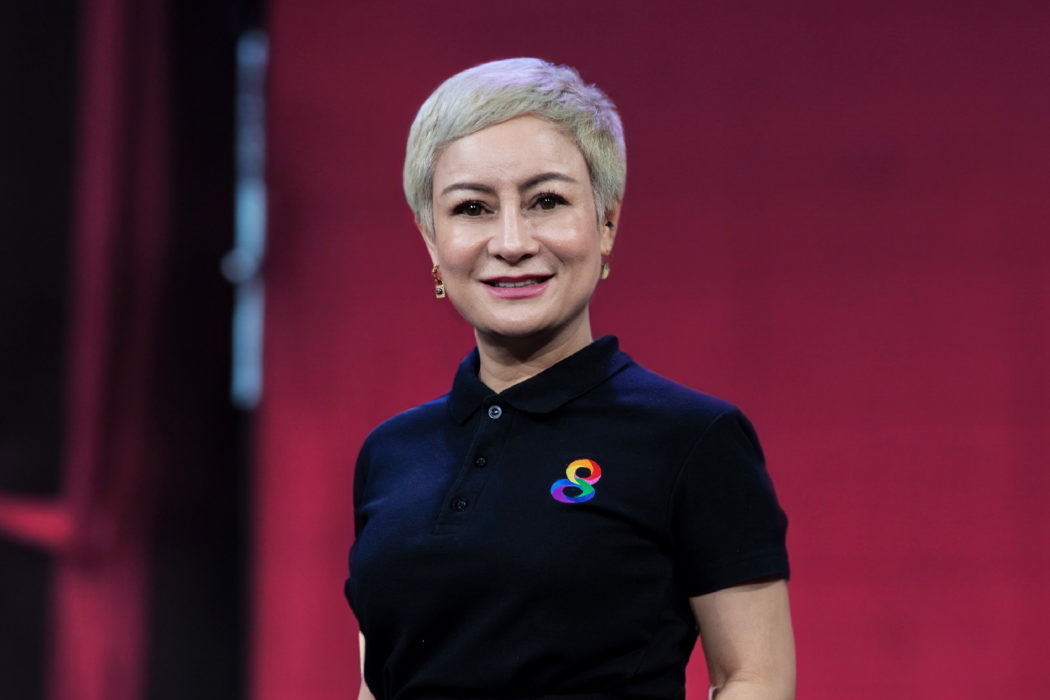 Ms. Nongluk Ngamroj, Head of Channel 8, revealed: "The Muay Thai stage 'Thai Fight' has unceasingly achieved success, as the Thai boxing program gained a no. 1 rating after releasing its first episode of 2023 this past February – May. The show received an overwhelming feedback from its audience base, ranking the first in the country. The average audience was 1.5 million viewers, while the average audience base was 3.5 million people with its rating of 2.5%. The program was popular among both male and female audience aged over 35 years old with an average rating of 5.0% and became the highest rated Thai boxing show. As a result, Channel 8 has decided to build on the success and collaborate with the partner to develop content that offers unlimited fun to Channel 8's Muay Thai fans by kicking off the first season of the program "THAI FIGHT LEAGUE" which has started the competition of ancient Muay Thai since the past May. The competition includes three rounds, or four rounds if the result was a draw in the first three rounds. The program determines to take the Thai national combat sport into an international stage in order to discover new Muay Thai talents certified by "Thai Fight International Boxing Association" (TFIBA). Moreover, it aims to boost Sunday's ratings for the Thai boxing show to rank the first, contributing to the channel's target overall ratings to grow by 35%. While THAI FIGHT offers a total of eight matches per year, THAI FIGHT LEAGUE is on air every Sunday on 18.00-20.00 hrs. to complete the non-stop fun for the channel's Muay Thai fans."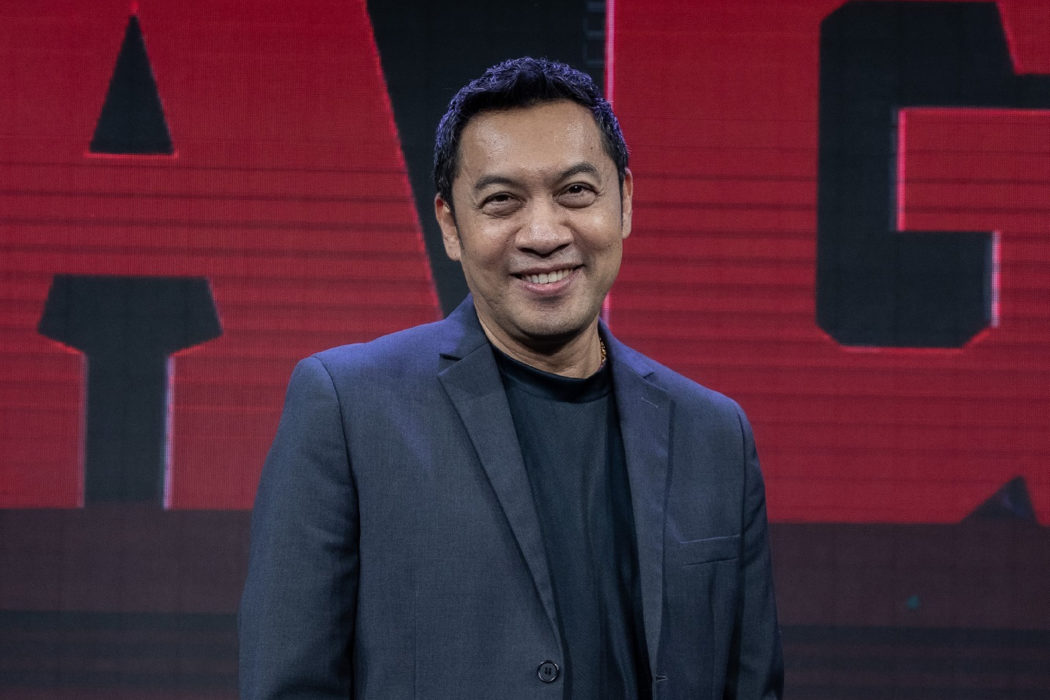 Mr. Nopparat Puttaratanamanee, Vice President of THAI FIGHT Competition, added: "Before, Channel 8 has already broadcasted a variety of Thai boxing programs and owned a strong audience base. Throughout the past four years that THAI FIGHT has been included in the channel's schedule, Channel 8 and THAI FIGHT has complemented each other and further strengthened a base of Muay Thai viewers. Now, we own the Thai boxing show with the highest ratings, clearly demonstrating THAI FIGHT and Channel 8's success while entering our fourth year with the vision to 'express Thai identity to the world.' Unlike others, THAI FIGHT incorporates storytelling to help Thai culture spread over the world through the cultural sport Muay Thai, which is the pride of Thais, available for everyone to appreciate through THAI FIGHT. Our partnership will help enlarge an audience base, including both local and international fans through the bilingual broadcast system. Over the past 14 years that THAI FIGHT has hosted Muay Thai programs, we created a number of Muay Thai super stars including both Thai and international fighters and initiated the three-round Muay Thai program that had never existed before in which Thai and international fighters get to battle each other. In addition, the lack of Thai boxers for competition allowed us to find the opportunity to foster new fighters in THAI FIGHT's way regardless of race, responding to the growth of THAI FIGHT competitions in an international scale. This led to the beginning of THAI FIGHT LEAGUE."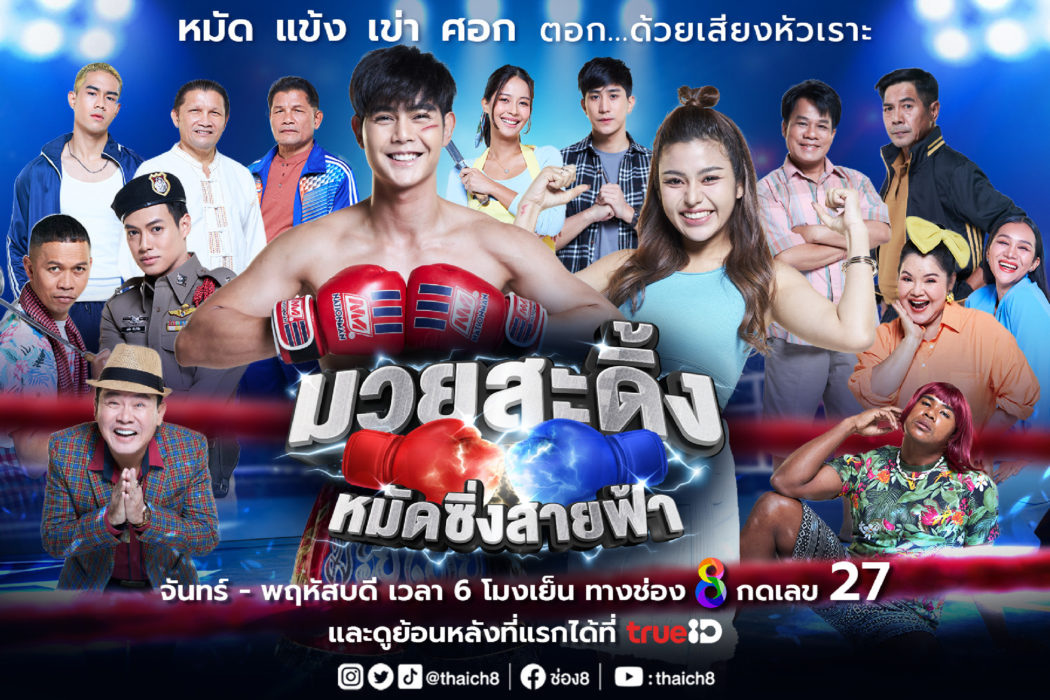 "Additionally, we have built on our success from ratings on TV to online and on-ground channels, as we found various business opportunities from different touchpoints, such as revenue from online channels, sponsorship, content copyright management and on-ground activities. Our plan has been developed to cover all aspects. To enable target audience in upcountry areas with convenient access, we leverage our advertising budget, branding of Channel 8's Muay Thai, and customer relationship management (CRM) with local people. This year, the channel also highlights the drama to promote Muay Thai as a soft power. All of these will encourage international partners and neighboring countries to learn culture from the origin of Muay Thai, contributing to Thailand's economy growth," Ms. Nongluk concluded.
After broadcasting "THAI FIGHT LEAGUE" from this past May to 11 June, the program ranked the first in the country in terms of popularity. Reaching its highest viewership of 3.7 million people and receiving an average audience rating of 1.2 million people or a rating of 2.0%, it successfully engaged with its key audience which are over 35-year-old men with the highest rating of 4.34%.
Throughout this year, you can enjoy "THAI FIGHT" and "THAI FIGHT LEAGUE" which is broadcasted on Sundays via Channel 8 from 18.00 – 20.00 hrs. in real time right from THAI FIGHT ARENA @BEAT ACTIVE, BITEC Buri.
###