RS Group organizes "Open House 2020", Passing on New Image and Paving Way to Success under Entertainmerce Model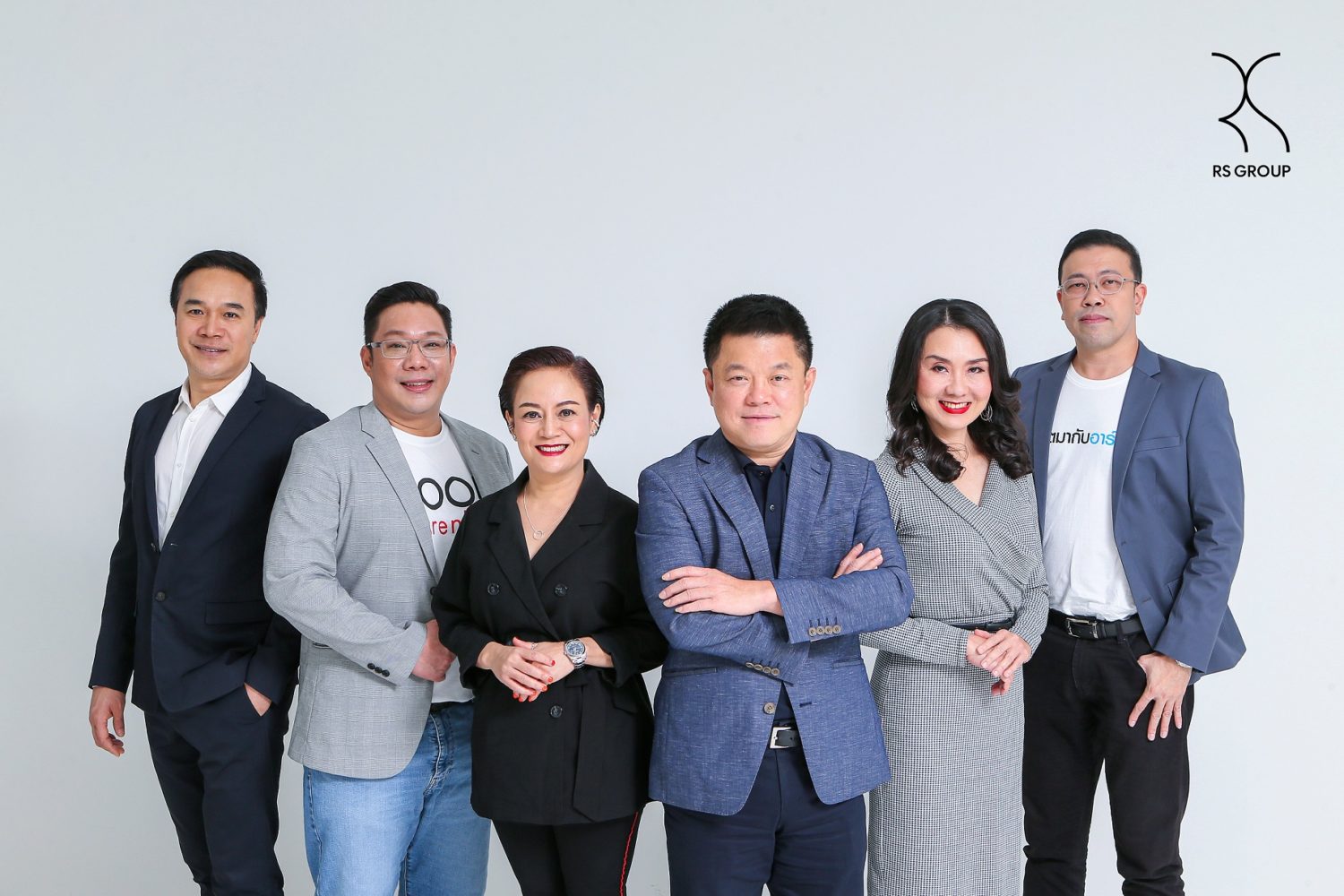 RS Group announces its official rebranding, a sustainable success milestone in the hugest reorganization through the new identity and new model. With the motto "Passion to Win", the company is paving the way to success in transforming the media business into the commerce business. The new history will be revealed in the "RS Group Open House 2020" in the new RS Group Headquarters (RSHQ) on Prasertmanukit Road.
Mr. Surachai Chetchotisak, Chief Executive Officer of RS Group, shared his motivation in his work in the past 40 years up until this new step of RS Group today. The Entertainmerce business model is the key to sustainable growth. Executives of the commerce businesses and media and entertainment businesses revealed the tricks toward success and new strategies with a focus on the synergy between different business groups to promote mutual growth under the Entertainmerce model.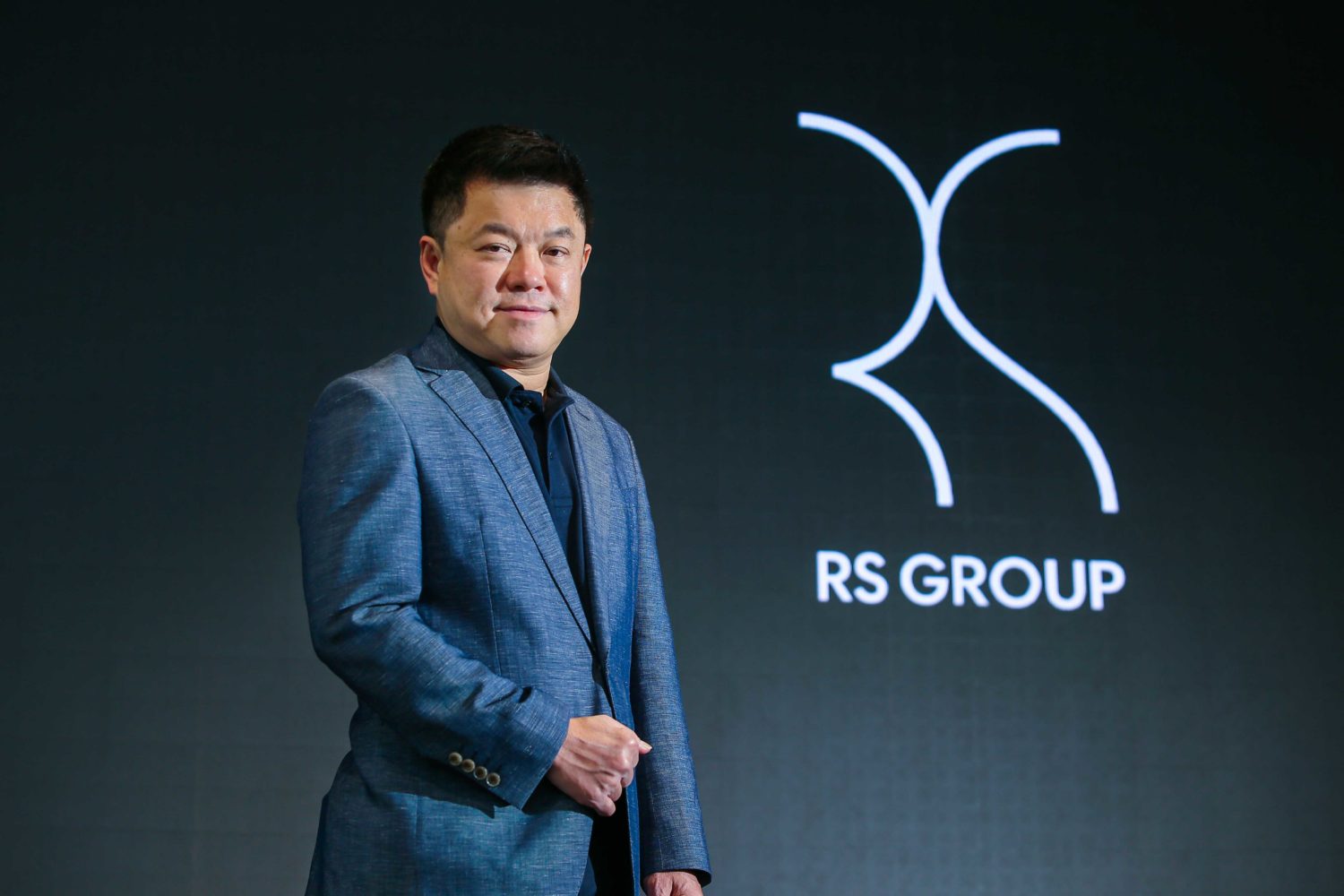 Mr. Surachai Chetchotisak, Chief Executive Officer of RS Group, said "2020 is a golden year because it is the beginning of the new era of RS Group. It has proven that transforming a business with a different and unique model is possible and it is a sustainable step forward. It is time for RS Group to announce its official rebranding to communicate the new identity and forward our mission to the public. We do not only change our logo, but also reorganize the structure with the agile principles that focus on teamwork, cross out unnecessary steps for quicker and on-point communication. We have a common goa: to motivate people and fulfill their lives with entertainment, creative products, and valuable services. Everyone at RS Group has their blood filled with four core values: inspiring, passionate, inquisitive, and goal-oriented. The Entertainmerce business draws out the most potentials and expertise of the company in the media and entertainment business. We are skilled in creating creative and interesting content that can turn audiences into buyers. Most importantly, the synergy between business groups can control the work process from the beginning to the end."
Currently, RS Group has two core businesses.
Commerce businesses: RS Mall and Lifestar
Media and entertainment businesses: Channel 8, COOLISM, RS Music
Commerce Businesses
RS Mall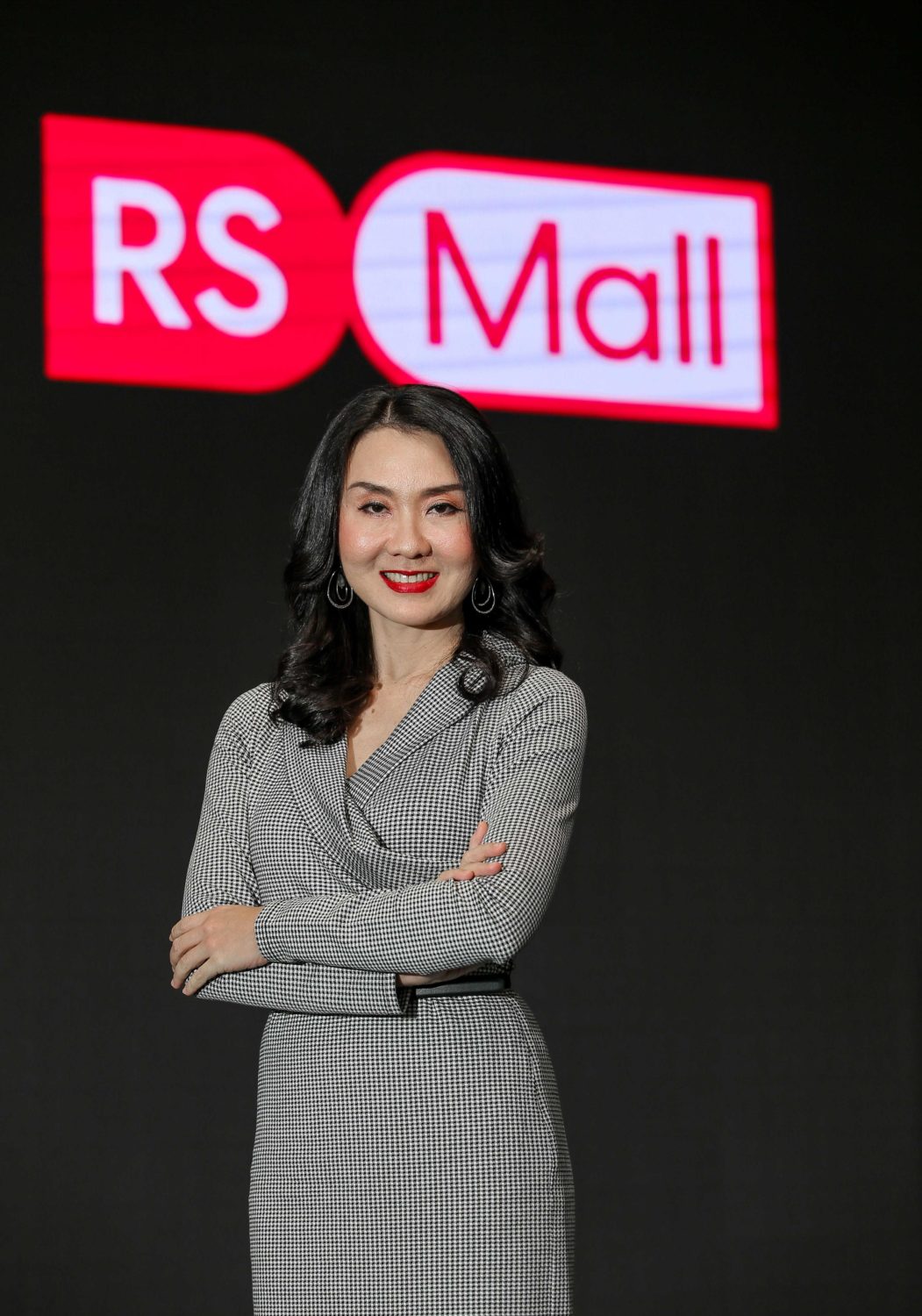 Mrs. Pornpan Techarungchaikul, Chief Commercial Officer at RS Group, said "RS Mall is born out of half of the advertising time that the company has to create a new business that has the eyes of the audiences as the cost. In other words, RS Mall combines shopping and entertainment through the stories filled with inspiration, solutions from real users, and insights to satisfy all lifestyles of the customers. The company has a call center team to answer customers' inquiries and give advice around the clock. We deliver the product to end users free of charge. RS Mall does not have a physical store. We are everywhere at customers' convenience. The customers can find us on digital TV channels, tele-sale, and online platforms such as website and application.
RS Mall is entering its fifth year and witnessing continuous growth. the success of RS Mall comes from four different values chains as follows:
1. Quality products: RS Mall has a separate team to develop new products through the operation of Lifestar in collaboration with top research institutes. We use world-class patented innovations to manufacture through standardized process to deliver the products that genuinely solve customers' problem. We also work closely with our partners from different groups of product ranges to satisfy different needs of customers.
2. Media: We own Channel 8 with a large fan base who is interested in our products through different stories. We have allies from top digital TV channels.
3. The fulfillment system that completes every single need comprises more than 500 salespersons to service the customers around the clock. We have a systematic warehouse of exceptional standards and deliver the products to customers promptly and accurately.
4. Data and voice analytics: RS Mall analyzes customers' data to develop new products and launch new and different CRM campaigns. We currently have a database of over 1.4 million customers with more than 2 repeated purchases per year.
The above differences and strengths drove RS Mall to break the record since Q2/2020 with the income of 586.2 million baht. It is believed to continue growing every quarter with a constant leap.
Lifestar Co., Ltd.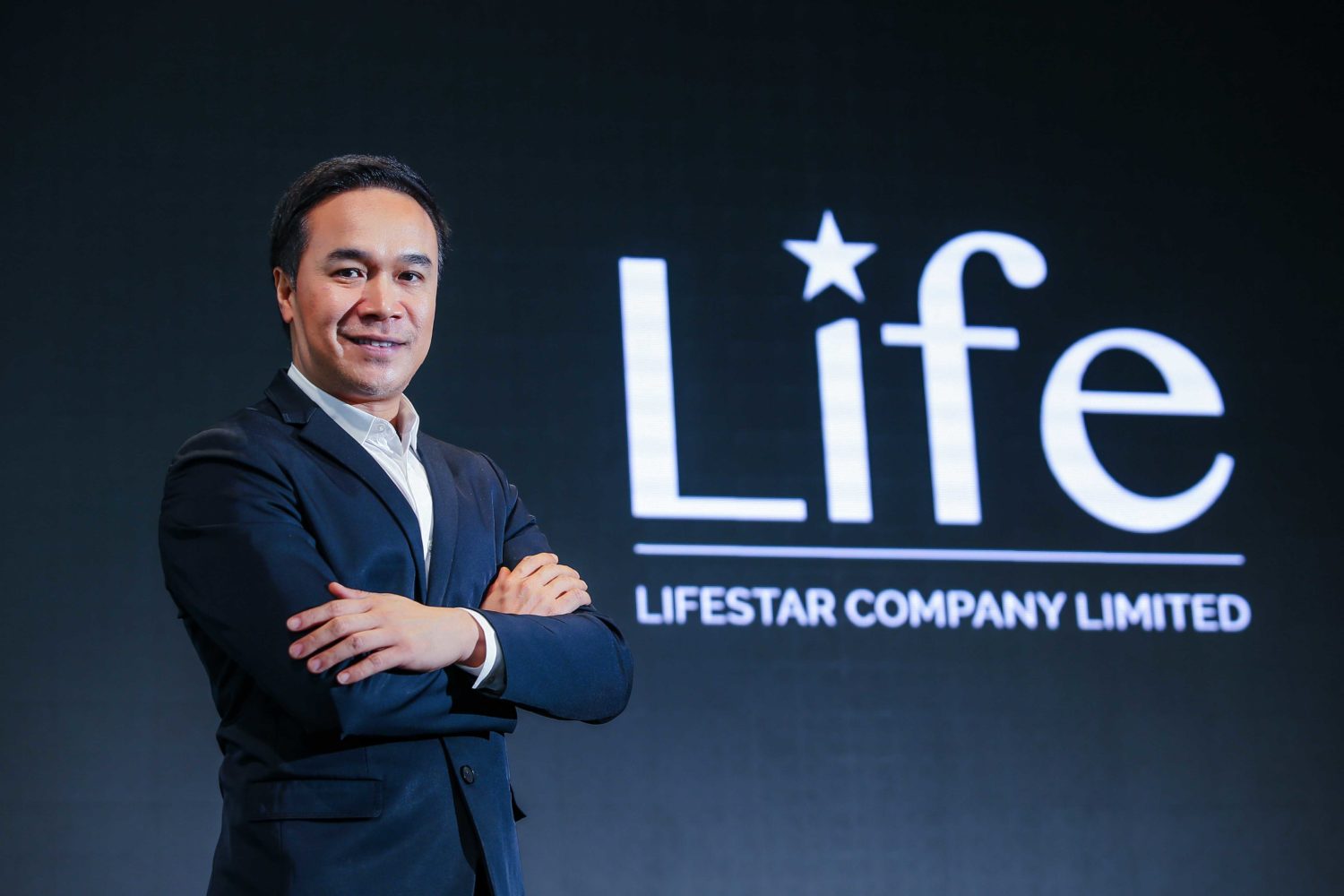 Lifestar is leading innovator in health and beauty in the world. The company provides Thai customers with health and beauty with premium products, reasonable prices, and international quality standards.
Dr. Chakrit Pichyangkul, Head of Life Star, revealed that "in the first half of 2020, Lifestar products accounted for 60% of sales on RS Mall. The three product champions are S.O.M. Cordy Tibet & Bhutan, S.O.M. I-Kare, and S.O.M. CMAX. We are planning to expand our points of sale beyond RS Mall, but to online markets, modern trade, retailers, drugstores, convenient stores, and direct sale. We have planned to implement the strategies with strong media partners and take advantage of RS Group's potentials and expertise, along with collaboration with world-class research institutes to break into new market. We are highlighting our standpoint as the leader who brings international innovations to Thai consumers. The new Lifestar products from the strategy in this year are:
S.O.M. Probio – 10, a supplementary diet co-developed with Danisco, a subsidiary of American brand Dupont, a giant in the world's food enterprise. This product is filled with 50,000 million cells of 10 species of microorganisms to boost the immunity and balance the excretion system.
Functional Ready-to-Drink is a more advanced version of Lifestar supplementary diet that has expanded to dominate the convenience stores in the form of instant drinks that are handy, delicious, and nutritious. It truly suits the modern lifestyle. The drinks range from birds' nest beverage, juices, and herb extracts.
Meal replacement is a powder pack that provides nutrient for half a day. It keeps you filled and quenches your hunger. Also, this meal replacement will also reduce the appetite to eat large meals and avoid consuming junk food during rush hours.
Cat and dog feeds have the market share over 40,000 million baht and continue to rise by 10% every year. Lifestar sees this as the opportunity to sell animal feeds on digital TV.
Cosmetic products will be co-developed with celebrities to attract their followers under the star commerce model. This model was initiated by Baitoey Rsiam and BT Cosmetics Color Collection, consisting of color palette and lipsticks. These products are innovated by the Korean manufacturer who makes world-class cosmetic brands and sold at online platform while the special size is sold at convenient stores.
Media and Entertainment Businesses
Channel 8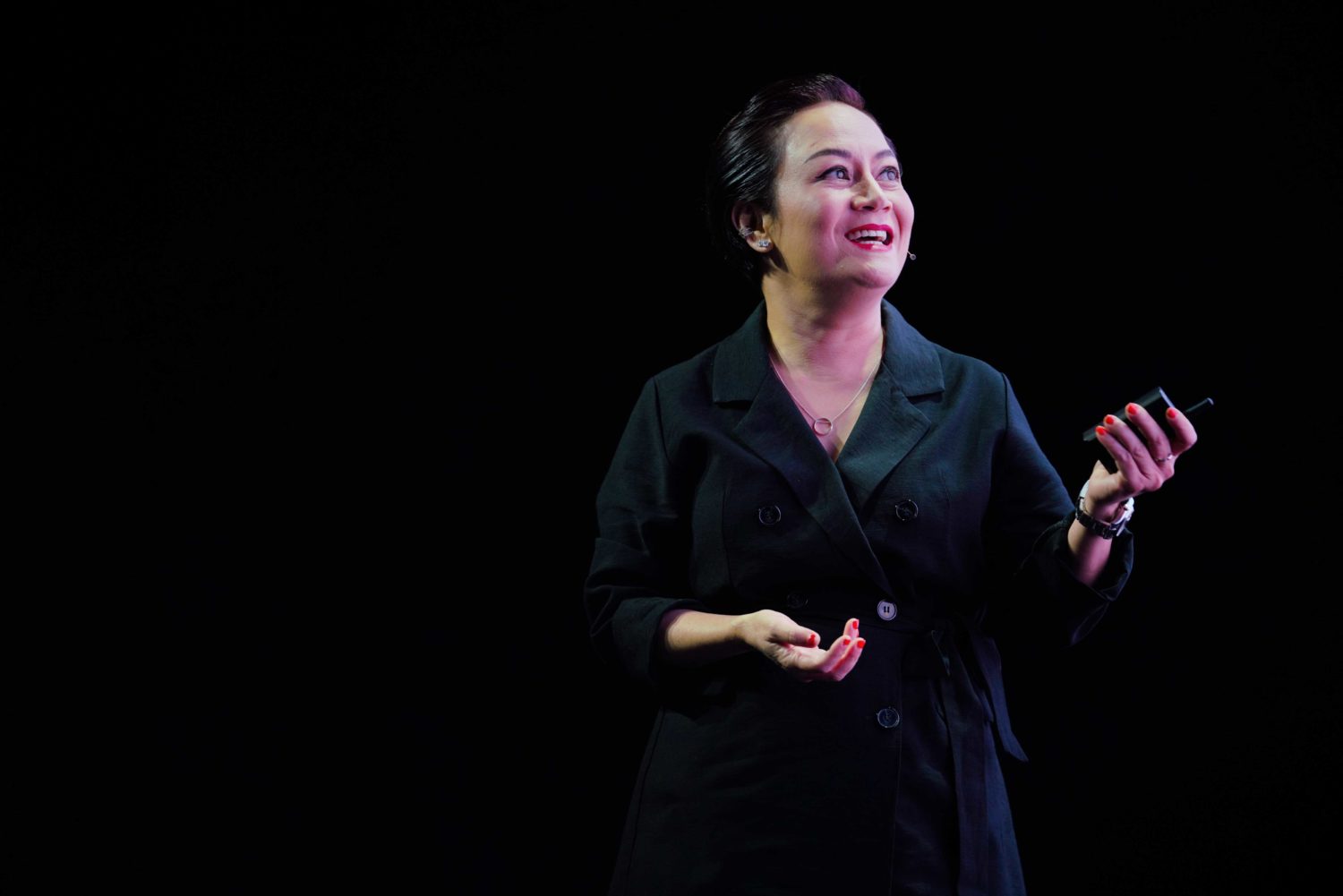 Channel is a digital TV that wins the hearts of audience nationwide. It has a wide range of fascinating programs from dramas, news, and number one boxing program in Thailand. The channel operates its business with the 4-legged chair model with its income from four sources: 40% from media sponsors, 10% from event organization, 15% from copyrights, and 35% from the Entertainmerce business.
Miss Nongluk Ngamroj, Head of CH8 said "in the second half of the year, Channel 8 is fully prepared to offer entertainment for the commerce business and the "Nai Ja That Ma Laew" (I'm here, Master) to sell animal feeds produced by Lifestar. In "Rakha Pha Ruai" (Price for Prosperity), it is the first time to use the prime time of the channel to promote the Entertainmerce model and first to buy copyrights from other countries to turn viewers into customers."
COOLISM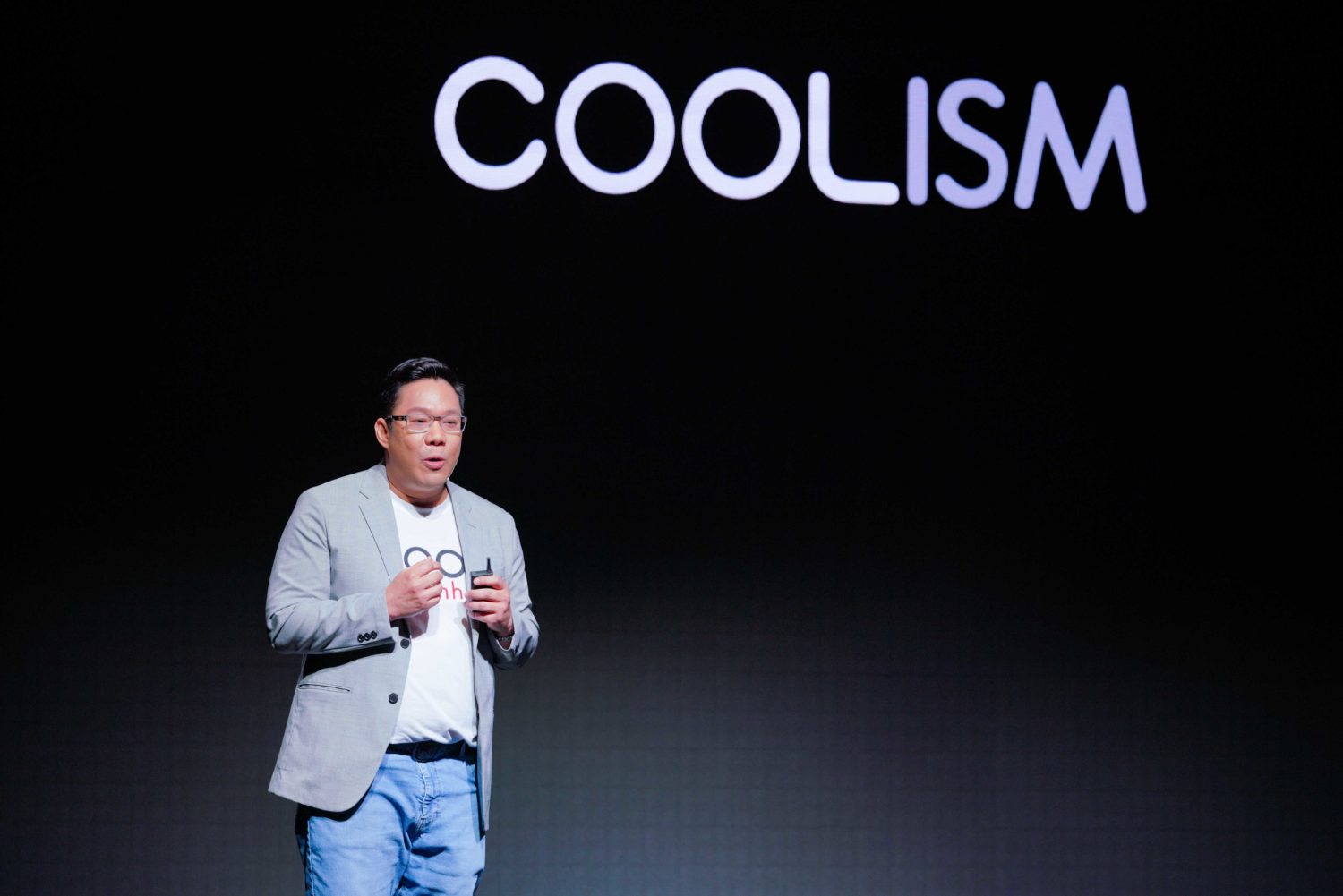 Mr. Prinn Muensuksaeng, Head of COOLISM said that "COOLfahrenheit has been dominating the radio stations for almost two decades. The number of listeners has increased steadily in the past five years. Although some people are saying that the radio business is dying, COOLfahrenheit continues to grow against the decline of the industry. In fact, it reaches a new high on the FM with more than 2 million listeners in May 2020. We are moving forward with the three-river strategy to generate income from three sources and avoid dependence on a single source. This will minimize the risk for the business. We expect that his strategy will push us toward the new S curve in 15 years of COOLISM."
The ratio of the three sources of income is as follows:
Coolfahrenheit accounts for 40% of the income, with continuously rising ratings and listeners of the station.
COOLive accounts for 30% of the income by upgrading the concert and event organization as an independent unit to create hold concerts and music festivals. In 2021, the company is planning to host 10 concerts with local and international artists, expecting to attract more than a hundred thousand visitors.
COOLanything brings 30% of the income and is part of the Entertainmerce model. This platform creates good experience in shopping with the quality products and the right services through the COOLISM application. It is the new source of income during the online shopping era under the concept of "listening and shopping in a single application."
RS Music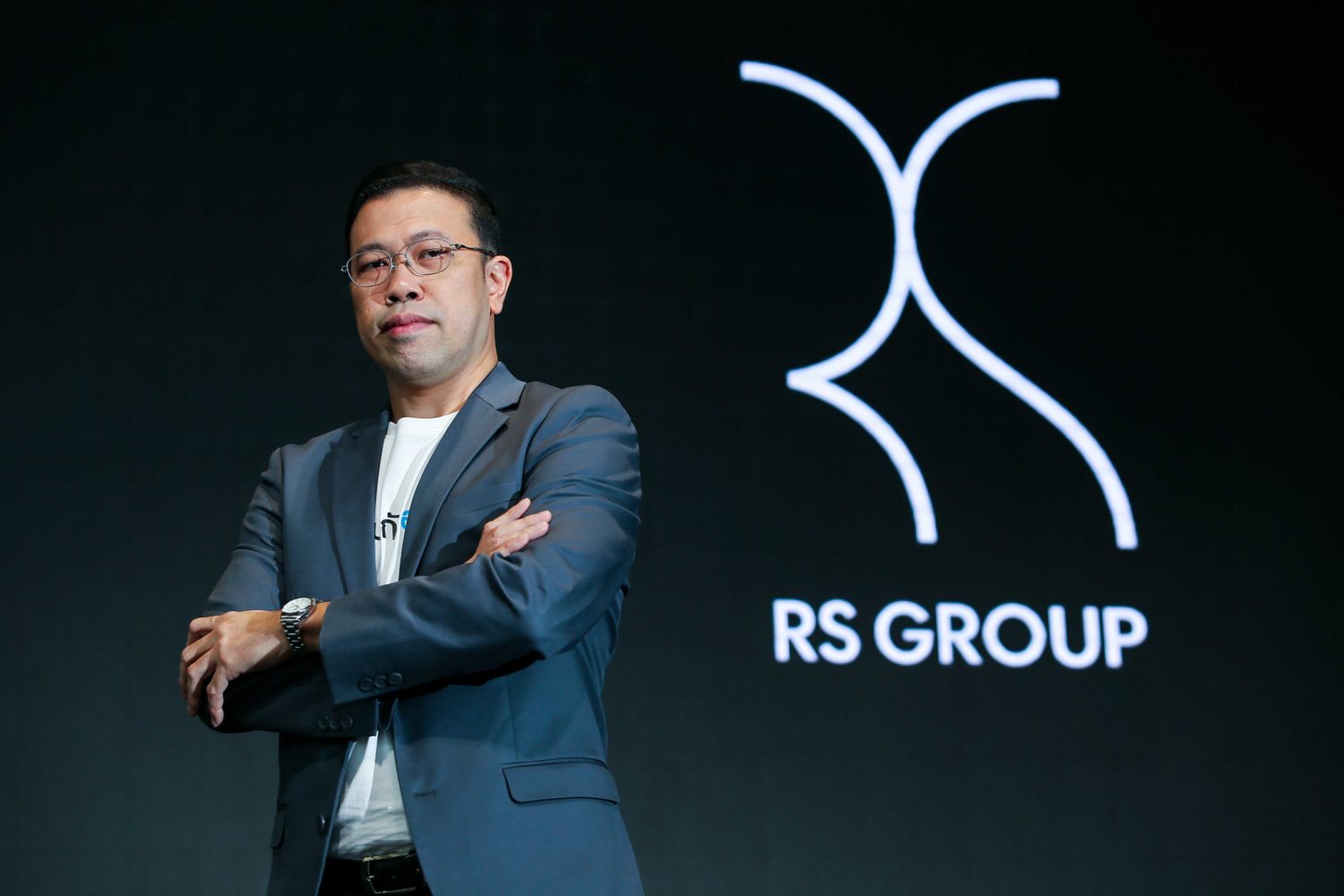 Mr. Sukrit Sukskulwat, Head of RS Music, said that "the biggest challenge of the music business is adaptation to create a different business model. Music is just a tool. The thing that creates and expands the business is the star with a clear character and a large fan base. All these will be combined to the new business model called "Music Star Commerce" to add more value to artists, which agrees with the business model of RS Group."
In October 2020, the company will debut new artists from three music houses, namely
The coming of RS Music will be a phenomenon for the Thai music industry and surely fulfills the nostalgia of Thai people for RS style of music. It is also a challenging step of RS Music.
All these are the wonders that come out of the passion of executives and everyone at RS under the Entertainmerce model that is unique and strongly related. Every team member is ready to learn new things together, and this is the new legacy of RS Group.