RS Expects 5.7 Billion All Time High Sales in 2021
Thanks to "Entertainmerce" Model Amidst Global Pandemic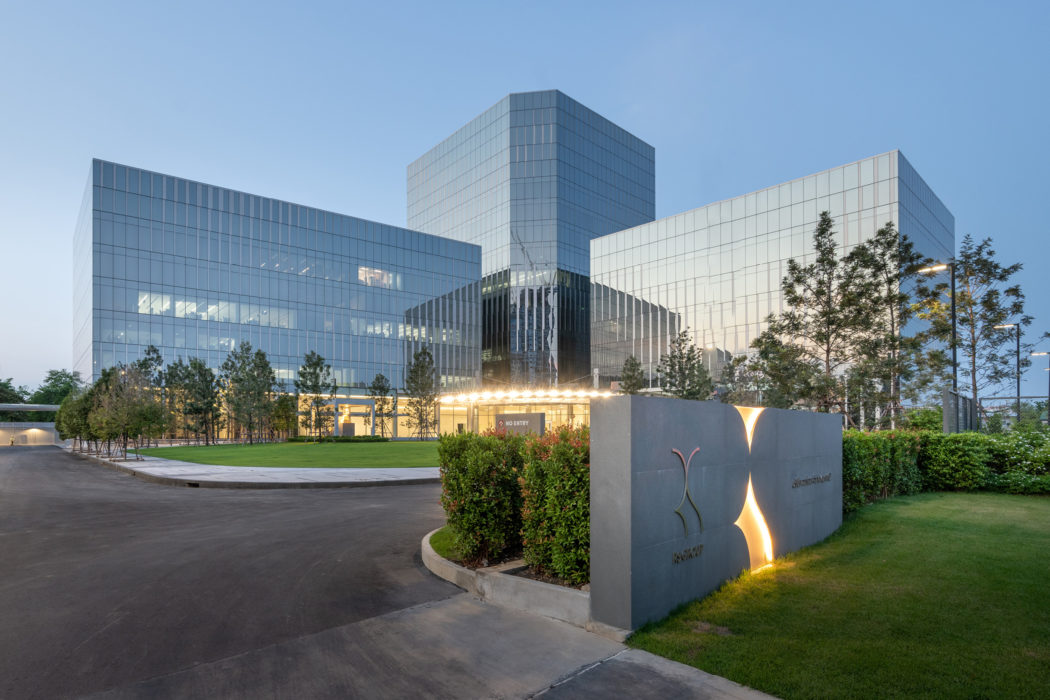 RS Public Company Limited or RS Group, as one of the few Thai corporations that could prevail during the COVID-19 situation, has brought a steady growth to its business in the past years. In 2021, with its solid model of "Entertainmerce", together with the growing e-commerce business, in line with the global major trends, and the start of new business, will exponentially accelerate the company's growth, leading to the all-time high revenue surpassing 5.7 billion baht.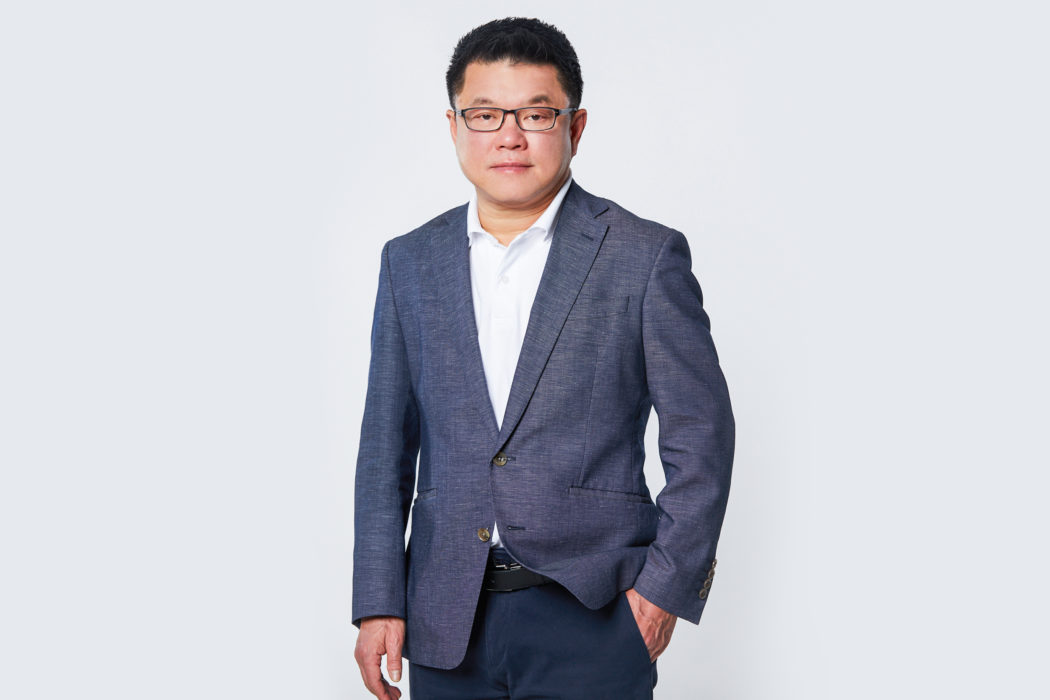 Surachai Chetchotisak, the Chief Executive Officer of RS Public Company Limited, revealed that "Even though the pandemic has unpredictably affected all sectors in the previous year, but RS was able to adapt quickly and responded to the situation in a timely manner with suitable plans. This includes our proven Entertainmerce model that has brought us a new high consecutively in every quarter."
In the upcoming 2021, amidst the reinfection of COVID-19, RS Group believes that there are four factors that will bring forth exponential growth for the company:
Continuous development of RS Mall, supporting the major global megatrend and the growth of the database, which currently serves more than 1.6 million users and is expected to reach 2 million at the end of 2021
The exponential growth of Lifestar through new products on every platform besides RS Mall
Revenue from the content-driven strategy on Channel 8, COOLISM, and RS Music
Merger and acquisition (M&A) that synergizes with our Entertainmerce model
Each business is strategized as follow:
E-Commerce
RS Mall
RS Mall, an integrated platform for selling products and services across sectors, with a goal to fulfill its customers with happiness and forge a health partnership, has centered itself on the current global trend on healthcare and focuses on the high-purchase power silver generation, or the "young old", which is the core of our business model. To expand our capabilities, RS Mall expects a 30% inbound growth from Channel 8, digital television channel partners, and channels on satellite television. For the outbound growth, the company foresees great potential in telesales and a double growth rate in online channels, from these factors:
Exponential growth in the all-dimensional health product line, which is the core RS Mall, as well as the delivery of niche products that able to answer the specific needs of different groups of customers
Being a virtual store still holds an advantage over the uncertainties during the pandemic. Meanwhile, the readiness of the staff in delivering helpful health-related advice also boost the confidence of customers and able to close more sales compared with other online stores
Strong CRM leads to a repurchase of 2.4 times/year. This includes the product quality and quantity variety that answers different health-related needs. Able to reach out to the staff to consult about health and wellbeing also builds customer trusts in the product
The use of technologies to help us understand more about our customers, whether the customer data platform that analyzes various dimensions of customer data to offer the right product and service promptly, or the use of voice analytics to improve our service quality by using a recorded conversation between the staff and the customer to find the unmet demand, or the distribution of predictive dialing system (PDS) across different groups of customers, which doubles the staff performance
Lifestar Co., Ltd.
As a global distributor of health and beauty innovations, this is a great year for Lifestar. More variety of products will be offered to meet the needs of health-conscious customers and new lifestyle trends. New product category would be added under a new brand to fully enter the mass market, as well as the expansion of business covering functional drinks, innovative health products, and pet food, in which Lifestar will also expand its distribution channels to suitably serve each product category through mass market, through e-commerce, and will continue to sell Lifestar products through RS Mall.
Media and Entertainment Business
Channel 8
With the content-driven marketing for each target audience, content distribution at a specific time using a specific method to reach the target audience, as well as a right content placement that is easily accessible following the previous year's highly successful "4-legged chair" strategy, all this makes Channel 8 stands out from other digital TV counterparts. Channel 8 is the only one that receives revenue from the advertisement; RS Mall or the company's commerce business, organizing events; selling and remaking contents, which can be found on Channel 8 official account and via other partners. With the primary strategy to appropriately tap on lifestyle contents, the company is expected to reach out to more than a total of 50 million viewers at the end of 2021.
COOLISM
By focusing on the "3-river" strategy, the leading COOLfahrenheit, a Thai urban music station, is able to garner more than 3.7 million listeners both on-air and online by targeting premium mass with expressive lifestyles through food, travel, online shopping, and participated events. The business has been reaching out to young generations by partnering up with other online platforms and COOLive that cooperates with music industry and organizes concerts and activities throughout the year. Our aim is to connect our customers on all platforms while maintaining the number one rating and extend the "Entertainmerce model", through the development of our shopping platform – COOLanything – on mobile and on the website to meet the needs of the listeners as they simultaneously shop and enjoy the music, as well as offer them products and promotions that match with the lifestyle of COOLfahrenheit audience.
RS Music
As we still see the importance of our strong music library copyright management and the renewed interest in "Growing up with RS", we strive to add more values to each artist's social media, including 9 new artists from 3 record labels and existing artists with bold audience base, forming influencers across different lifestyles and becoming a business partner based on the Music Star Commerce model, as well as organizing concerts and various events.
Acquisition of Chase Asia Co., Ltd.
The merger and acquisition (M&A) of Chase Asia Co., Ltd. is an aggressive move towards "asset management company and personal loan lending service" business to drive horizontal growth. With the current economic landscape, the number of nonperforming loans is rising, creating an opportunity for the company to extend its Entertainmerce model and strengthen RS Group. In return, Chase Asia's potential will be enhanced to match with those of leading companies in the stock market, as well as pave the way for the company to quickly enter the stock market itself for initial public offering, with the aim to become the leader of the industry within 2 years. Chase Asia will see itself stands out by following RS' Entertainmerce business model, and that we will grow strong together as a whole.
"Moreover, we are still seeking for potential business partners to acquire more stocks up to 1 – 2 deals within this year to further our Entertainmerce model and enable the ecosystem of RS Group to expand without limits. With all of the strategies in 2021, along with the aggressive move towards new businesses, we believe that RS Group will definitely generate a total revenue exceeding 5.7 billion baht," commented Mr. Surachai.