RS Group celebrates its profit growth, offering new shares as dividends with a ratio of 10:1
while growing in all aspects in 2023 with its commerce – entertainment businesses
and revenue from investment and closing the deal with new strategic partners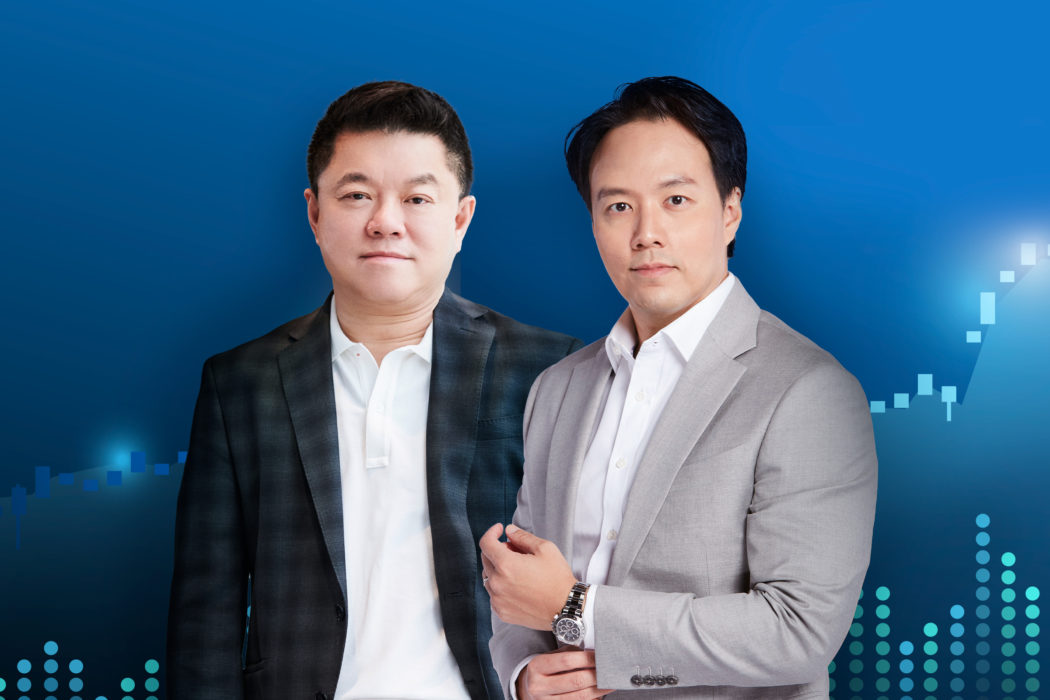 RS Group reveals its 2022 business performance with a total revenue of 3.491 billion baht and the net profit of 137 million baht, increasing by 8% on a year-over-year basis from the return of concerts and sponsored events, as well as revenue growth from content licensing. As a result, it has announced its dividend payout of one new share for every 10 currently owned in the total amount of not more than 97.25 million shares. (The stock price was at 15.40 baht per share as of 28 February 2023.) Rigorously proceeding with the long-term strategy announced earlier this year, RS Group is confident that 2023 will be its year with growth in all dimensions of both the commerce and entertainment businesses, strategic investment through merger & acquisition (M&A), and partnership with local and international business partners, to further expand and complete its business ecosystem, enabling RS Group to reach its target revenue of 5.5 billion baht by 2023.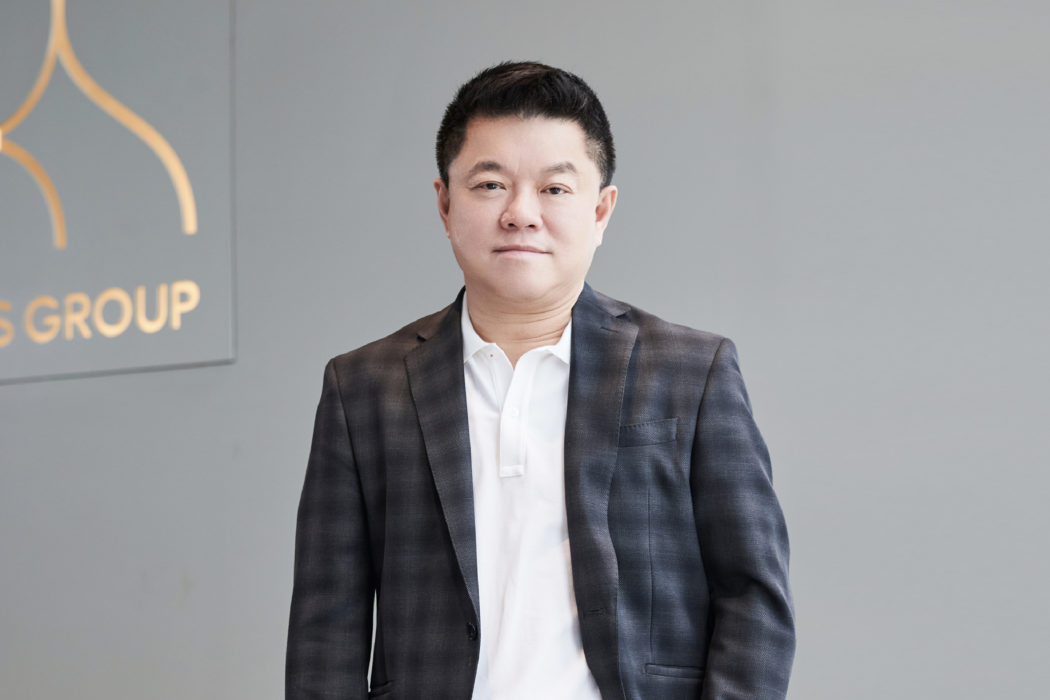 Mr. Surachai Chetchotisak, Chief Executive Officer, RS Public Company Limited, said: "2022 was the year that RS Group focused on growing our commerce business ecosystem, while increasing distribution channels and developing new products to further empower ourselves to reach our new target groups. By acquiring the direct sales business ULife from Unilever (Thailand) Co., Ltd., we expected to leverage it as a shortcut to explore the distribution channel through business partners (People Marketing) and advance our proficiency in producing goods that meet worldwide standards. In the meantime, we have established RS Pet All Co., Ltd. to start investing in the petconomy by kicking off our full-service pet business through manufacturing, products, retail and wellness services for pets. Concurrently, we have developed 71 new SKUs of health care products under four brands, including well u, Camu C, Vitanature+ and Lifemate. Moving forward, we expect 2023 to be a year of growing all aspects of both commerce and entertainment businesses and investment with new partners to broaden and fulfill RS Group's ecosystem. Therefore, we have already began with the major organization restructuring with the determination to prepare ourselves to spin off our affiliates to be listed on the Stock Exchange of Thailand (SET). With our main goal to be 'Life Enriching,' we continue striving to elevate all aspects of lives of customers and their pets with all the businesses under the company."
Mr. Wittawat Wetchabutsakorn, Chief Financial Officer, RS Public Company Limited, said: "Our entertainment business is one of key drivers that moves forward RS Group in the previous year. Obtained from activities, concerts and increasing revenues from content licensing, the revenue from the entertainment business grew by 36% year over year. According to the challenging economic situation, the revenue of commerce business declined by 24%. As a result, the company generated 3.491 billion baht in total revenue. However, the net profit was as high as 137 million, growing by 8% year over year, due to the growth of entertainment business and efficiency in cost management. Consequently, the board of directors approved the dividend payout of one new share for every 10 currently owned in the total amount of not over 97.25 million shares, (The stock price is at 15.40 baht per share as of 28 February 2023.) and will be paid to our shareholders as of the ex-dividend date on 19 April 2023."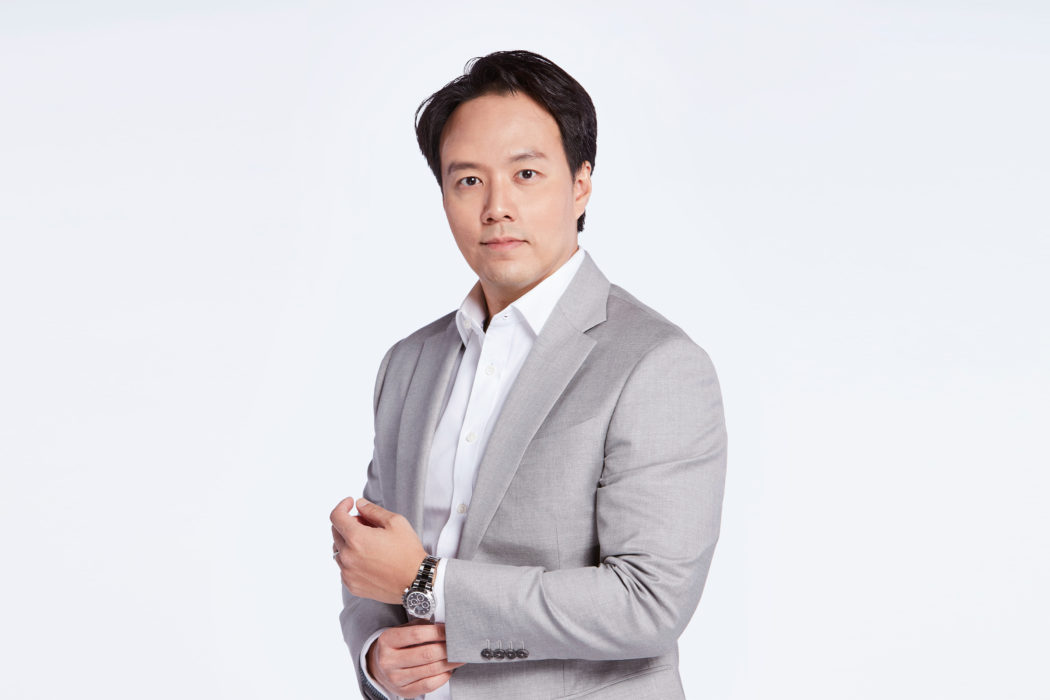 Mr. Wittawat added: "As a consequence of the market's recovery, consumers' rising purchasing power, and the ecosystem's readiness from a solid foundation that RS Group has been creating by strengthening our brands and diversifying our range of distribution channels. This marks an opportunity for RS Group to grow our commerce business, which includes RS LiveWell and RS Connect, by boosting sales volume through launching over 45 new SKUs, extending new channels, and collaborating with new partners to reach a wider market. With our entertainment business, we focus on investing in our music industry alongside world-class partners, assisting us to raise more income from our current music assets while creating new music assets. In addition, we strive to generate revenue from events and concerts throughout the year, expecting to earn more than 550 million baht. COOLive under RS Group's RS Multimedia has also announced our show business plan in 2023 under the concept #inCOOLsiveExperience, creating the cool, immersive experience for every generation. The iconic concerts, including RS Hits Journey 2023, D2B 22nd Anniversary Concert 2023, Kamikaze Party Reunion, and RS Meeting Danceventure Concert 2023, will deliver an original experience from RS that everyone has been missing. Moreover, COOLfahrenheit will host a series of four music festivals throughout four seasons of the year in four different locations, including Cha-am, Suanphung, Bangkok and Khaoyai. It is expected that all the concerts and music festivals will welcome over 100,000 audience."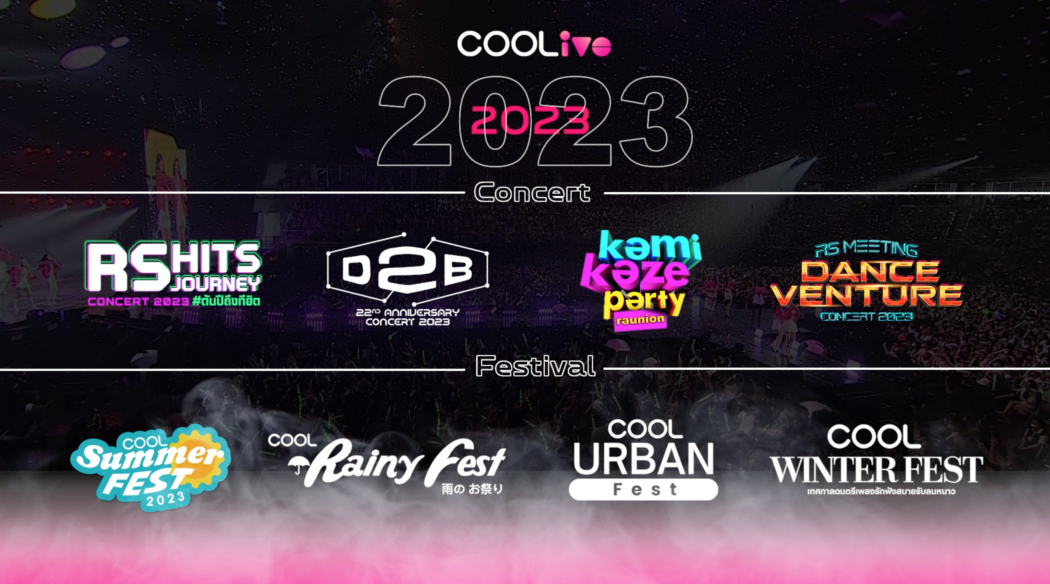 "One of RS Group's successful strategies is our constant investment through M&A to further grow our ecosystem of the Entertainmerce business model. We strive to find partners that desire to invest and grow alongside us under the strategic investment. By 2023, the firm anticipates leveraging investment budgets of 300-600 million baht per deal. Recently, we have brought Chase Asia Public Company Limited or CHASE to register in the SET. On 21 February 2023, the firm successfully started trading on the stock exchange. Furthermore, RS Group earned 420 million baht from selling some CHASE stocks before they were listed on the market. This transaction resulted in an additional profit of more than 100 million baht in the first quarter of 2023. Still, RS Group firmly maintains a long-term stake in CHASE, holding 20.35% of the company's shares, with the intention of fostering growth together. Our strong Entertainmerce business model and competent partners, which will support all the business units under the group to work efficiently, are key drivers which undoubtedly move forward RS Group to achieve the target total revenue at 5.5 billion baht in 2023," Mr. Surachai concluded.
For more information and updates of RS Group, please visit www.rs.co.th and https://www.facebook.com/RSGROUPOFFICIAL
###