RS Group Sends Its New Brand, De Beste – Skincare for Asian Skin,
Bolding the Concept, "At Your Best"
Revealing Solutions for Online Sellers to Grow Their Income & Business Sustainably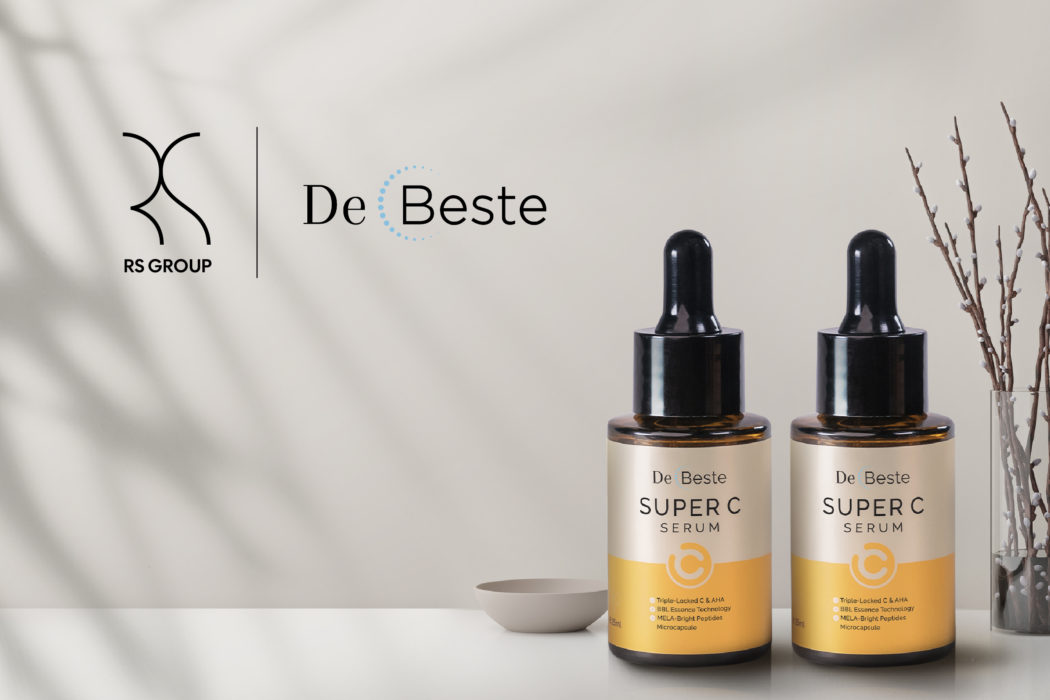 RS Connect Company Limited, part of RS Group, recently launched De Beste, the latest skincare brand under "At Your Best" concept. From consumer insights to science-backed formula, De Beste quality skincare products are designed and developed to suit Asian skin conditions. Upon this new launch, De Beste products will be introduced consistently. Additionally, the brand also aimed to equip online sellers with a comprehensive solution package that truly differentiate the brand from others, through the Entertainmerce model, online training and dropshipping service. The latter meant no inventory held with individual sellers and free shipping, marking the new era for these sellers. De Beste's debut product was De Beste Super C Serum, developed to brighten and freshen Asian facial skin. The brand's target has been set at 250 million baht in revenue and more than 3,000 online representatives, including both large retailers and individuals.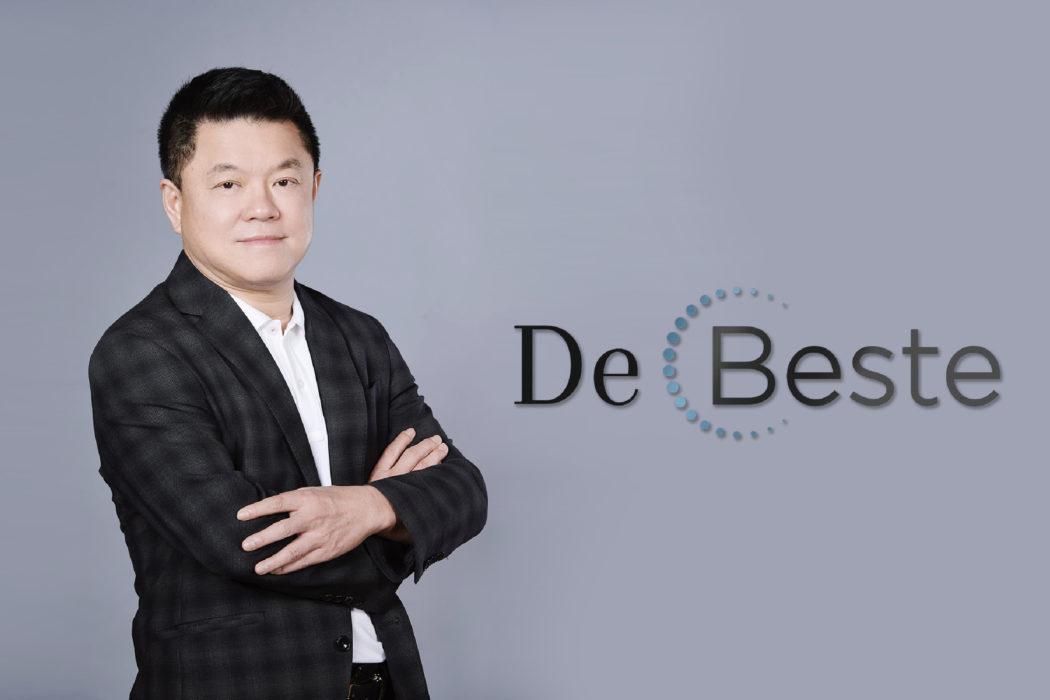 Surachai Chetchotisak, Chief Executive Officer, RS Public Company Limited, said, "Since COVID-19 pandemic, consumers' spending behaviors have changed. Online platforms have gained its footing substantially, because of their convenience, speed, and diversity of products. Moreover, many people had turned into online sellers, but also faced various product issues, making it unsustainable. We would like to address these pain points, while capturing the growth opportunity by introducing our new business, 'De Beste'. De Beste products will be distributed through online-social commerce platforms. Our strategy is to recruit representatives who are online sellers to target mass segment and above, with the following action plans:
Mega Trends + Real insights: Beauty and health products have been on the rising trend globally. By working closely with consumers, RS Connect was able to identify the gaps between consumer needs and what market offered, leading to extensive research on consumer behaviors and pain ppints to develop products that truly serve consumer needs.
Sustainability: To build sustainability for online sellers, De Beste invested in research and development, with plans to launch new quality products every quarter. High quality will then lead to sustainable sales for the sellers.
Entertainmerce model: The model is RS Group's competitive advantage that blends its expertise in media and entertainment business to its commerce business, creating creative content to attract customers. This synergy between different business units enables the Group to manage its products and services throughout the entire pipeline. Artists, media, and content are readily available to support the success of De Beste's online representatives.
Diversity & Inclusive:  The products are diverse and inclusive for different skin conditions of Asian people, where melanin can be more disperse for yellow skin, dark skin, and olive skin. In general, these conditions suffer from blemishes, and acne scars, because melanin production is more active. Additionally, Asian skin is often more vulnerable and has allergic reactions against chemical exposure and accumulation. De Beste products are developed to exclusively treat Asian skin issues by experts who have more than 30 years of experience in the beauty and health industries.
Entrepreneurship: RS Group believes that many people want to be business owners, therefore De Beste provides both product innovation and an online platform for representatives to use with ease and convenience. Moreover, drop shipping system, and regular training from the company are also provided. Product wise, continuous research, effectiveness reviews from real users, and full reviews from various influencers also reinforce the high quality of De Baste products."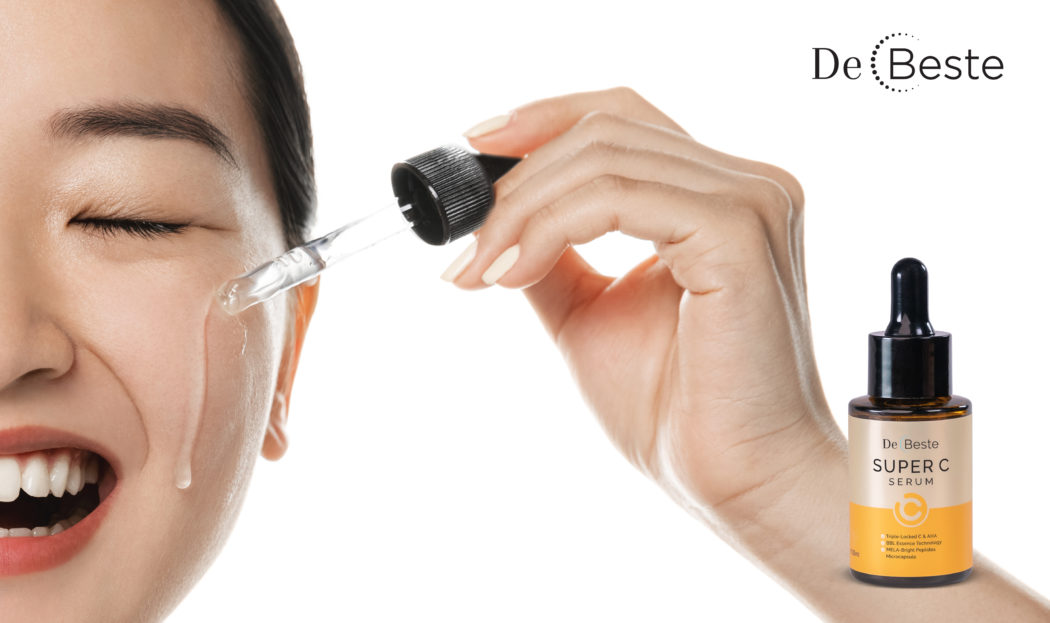 Today, the first De Beste product is now available to help elevate your skin to be "At Your Best." De Beste Super C Serum is the repair serum that works at DNA level to treat seven skin issues within seven days with three technologies: triple-locked C & AHA to brighten the skin and cleanses chemical-addicted skin, BBL technology to strengthen the skin, and Mela-Bright technology to reduce blemishes and smoothen skin color. In 2023, De Beste will introduce Super C Soap, mousse-like facial soap to treat various skin problems. New products will also be introduced every quarter. All De Beste products are available through the online brand representatives who are supported with De Beste tools, including ready-to-use content and templates as well as training on products, sales, and marketing, to operate their businesses more easily and generate sustainable income in the long run.
"For those interested in operating their businesses via online platform, please contact us and become De Beste representatives. More importantly, RS Group is ready to support our reps with our ecosystem, from fulfillment, logistics, television media, radio media, music, artists, to concerts. All of which will contribute toward bringing sustainability to the online sellers representing De Beste. We hope to grow our business together with our representatives. In 2023, our targets are 250 million baht in sales through at least 3,000 online representatives," concluded Surachai.
For those interested in De Beste products or becoming De Beste representatives, please add Line @debeste.co or email us at callcenter@debeste.co. Follow RS Group news and updates at www.rs.co.th and https://www.facebook.com/RSGROUPOFFICIAL
###