RS Group Earns Outstanding Investor Relations Awards
in SET AWARDS 2020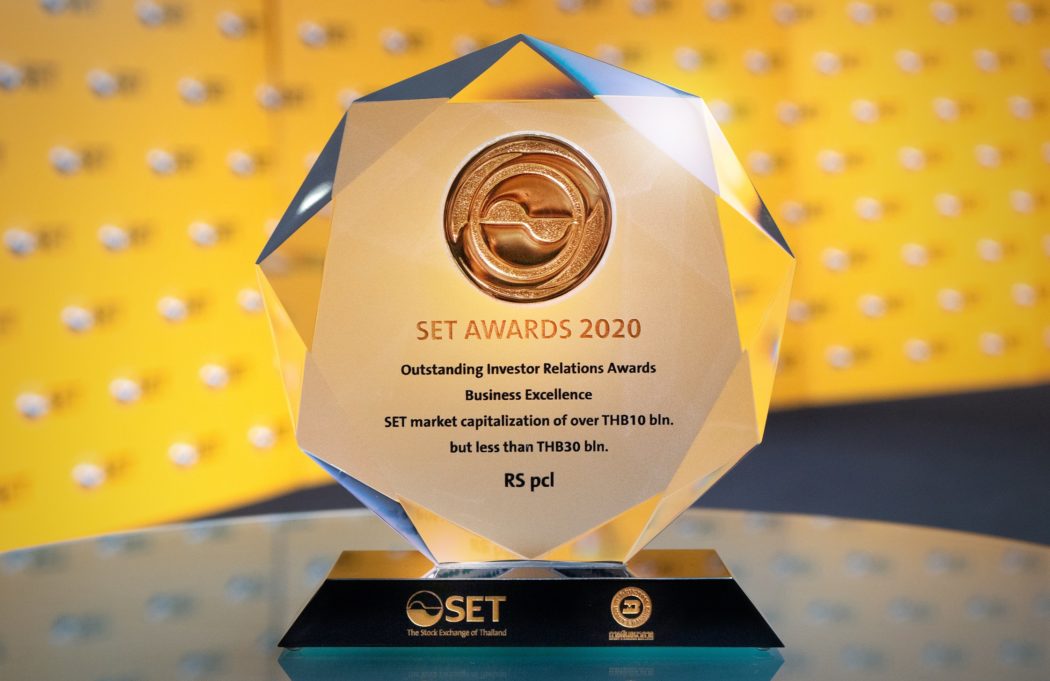 RS Group is always dedicated and never stops improving despite changing situations. Amid such uncertainties, the strategic vision and outstanding dedication of the Board together with hard-working employees help the corporate overcome the crises and establish steady and considerable growth. The firm's strength is proven by the business transformation from the media and entertainment to the commerce industry, organization rebranding, and, particularly, the remarkable performance of the commerce achieving new high in every quarter this year. Just recently, RS Group won the Outstanding Investor Relations Awards for Business Excellence in SET AWARDS 2020 held by the Stock Exchange of Thailand and Money and Banking Magazine. This award is proof that RS Group values and promotes the efficiency of investor relations, focusing on sustainable growth. Dr. Pakorn Peetathawatchai, President of the Stock Exchange of Thailand, and Mr. Santi Wiriyarangsarit, Editor in Chief of Money & Banking Magazine, handed out the awards and congratulated the winners at Sukree Kaewcharoen Auditorium, 3rd floor, the Stock Exchange of Thailand (SET).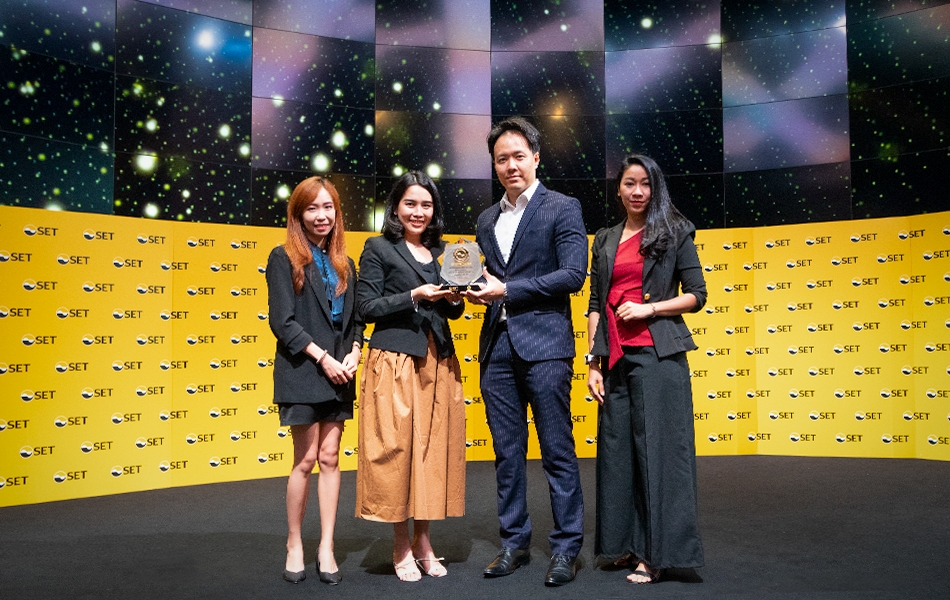 Mr. Wittawat Wetchabutsakorn, CFO of RS Group, stated that "RS Group is dedicated to always improving investor relations, expecting to upgrade the comprehensive and efficient presentation of useful data to the investors and stakeholders via online and offline channels. Also, we offer diverse channels of communication, including phone calls, websites, social media like Facebook, Twitter, and Line Account. We have held a number of activities, joined the Opportunity Day with the SET, organized an Open House event, and allowed investors to visit the company. This award reemphasizes that we truly value investors and all stakeholders, which is a primary growth mechanism of RS Group in the future. This is because the communication of business expansion and investment plans enable investors to understand the business direction and situation accurately and clearly."
The Outstanding Investor Relations Awards are given to the listed companies that demonstrate outstanding performance in investor relations and value event participation of the corporate. Another factor is the satisfaction of people who use the data both quantitatively and qualitatively, qualifications of executives and staff members working in investor relations, variety and efficiency of the communication channels, and the policies that benefit shareholders, analysts, and institutional investors.