SET vouches for RS and boosts the ESG score to be listed as a THSI stock of 2021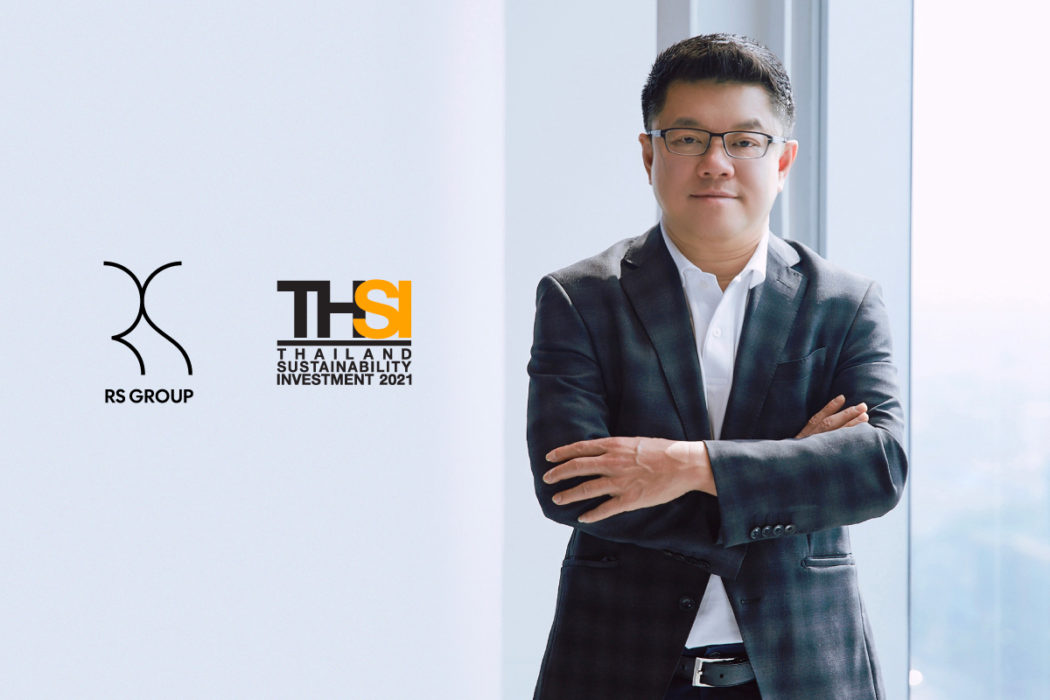 RS Public Company Limited or RS Group has been selected by the Stock Exchange of Thailand (SET) as a Thailand Sustainability Investment (THSI) stock of 2021. This success reflects that RS Group emphasizes sustainable development. The operations and program productions are conducted under the Environmental, Social, and Governance (ESG) framework in all aspects. This year, a total of 146 companies were selected for this list.
Mr. Surachai Chetchotisak, CEO of RS Group, stated that "2020 and 2021 are challenging years due to the COVID-19 situation. RS still projects the opportunity to enhance the exponential growth of the commerce business with our passion to win while highlighting sustainable development. Our operations are conducted under the ESG framework in all dimensions and take into account the impacts on stakeholders throughout the supply chain. We carefully select partners and allies who have the potential to assist with the production system with minimum environmental impact while giving back to society. Staff members have been trained about digital literacy to serve the new business model. We prioritize customer feedback to develop product and service innovation and ensure long-term growth in sales. Furthermore, RS continues to launch sustainability development plans. Following the 33% investment in Specialty Group, an expert in natural product development, RS Group will develop the source of raw material from the upstream level. RS Group hopes that this initiative will be able to create jobs, income, and better quality of life for Thai people. In another project, RS Group has been working with Chase Asia who administers non-performing loans and personal loans and whose stocks are held by RS by 35%. Both companies have been educating people about financial disciplines and train them about proper financial planning and management. This effort plays a role in driving the economy and rehabilitate personal finance, which will lead to strong growth of the Thai economy.
More importantly, we have campaigns to provide prompt social assistance during the pandemic. We have provided the Department of Medical Services, Ministry of Public Health, with the 'RS Self-Isolation Care Boxes', which include medical devices and necessary supplies such as Thong Ek brand's Andrographis paniculata extract capsule from Lifestar, thermometers, paracetamol tablets, facial masks, and alcohol gel. Also, 'RS CARE BAGS' with commodity products have been distributed to local people in Chatuchak District who were in home quarantine. All these efforts have been taken to create a society of sharing and sustainable growth."
Being listed as a THSI stock demonstrates that RS Group has a crisis management approach that handles the pandemic effectively. In doing so, RS Group has taken into account the concepts of new normal, digital transformation, and behavioral changes of the customer to adapt to the business direction and tackle new challenges. Moreover, the corporation also prioritizes the health and safety of staff for operational efficiency, social assistance, and benefits of customers and partners to get through this crisis together.
For more information and updates about RS Group, read more on www.rs.co.th and https://www.facebook.com/RSGROUPOFFICIAL
###