RS Group is ready as its subsidiary, Lifestar, delivers the first hemp product to customers,
Strengthening its position as a top producer of wellness products for people and pets,
Aiming to earn 500 million baht from hemp products in 2022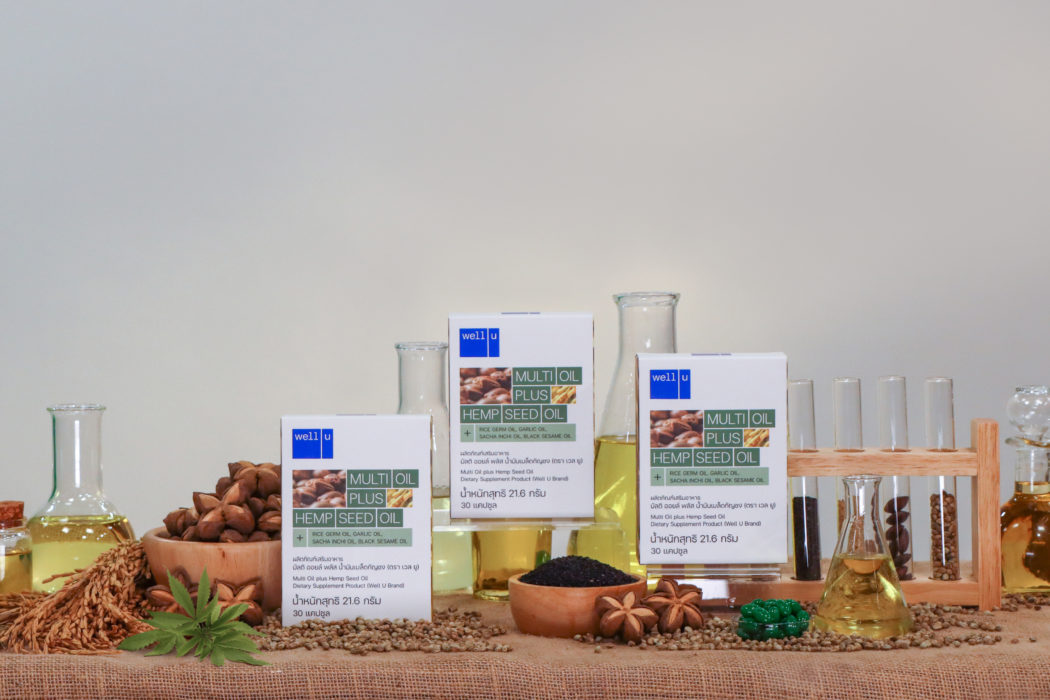 Previously, RS Public Company Limited (RS Group) established its commitment to produce hemp products to meet the healthy lifestyle of customers under the operation of its subsidiary, Lifestar. Today, Lifestar is ready to introduce the first dietary supplement 'Multi Oil Plus – Hemp Seed Oil' under the "well u" brand. The debut of the hemp product highlights the company's attentiveness to consumers' health. The combination of technology and natural properties results the benefits of hemp seed oil up to 6 times, making the product easy to consume while maintaining excellent quality. The company is preparing to launch functional drinks with CBD from hemp as well as pet products. It is expected that hemp products will boost the growth of the commerce business of RS Group up to 500 million baht by the end of 2022.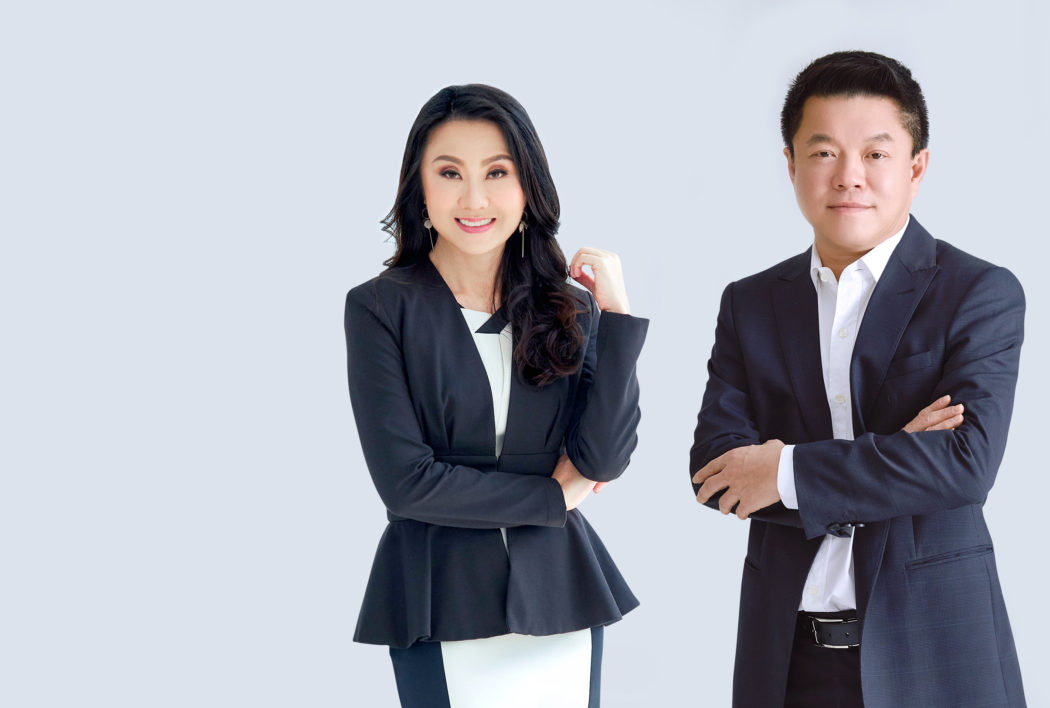 Mr. Surachai Chetchotisak, CEO of RS Group, said, "since 2020, RS Group has focused on producing a wide range of innovative health products and creating new brands to penetrate the mass market and expand products to meet the lifestyle of the new generation. This mission is being achieved by "Lifestar", a subsidiary committed to promoting the wellbeing of people and pets with health innovation to meet a healthy lifestyle in every aspect. Therefore, "Lifestar" is a key piece of the jigsaw puzzle to strengthen the ecosystem of RS Group under the Entertainmerce model as the upstream player in the research and development of new products, access to the target group, and the variety of distribution channels. RS products are available at home shopping in RS Mall, modern trade such as Big C, Watsons, Boots, Health Up, and Fascino, and other e-commerce applications like Shopee and Lazada, and other top drugstores nationwide. The strong network of distribution channels makes the products and services of RS Group dominate every area of Thailand."
Mrs. Pornpan Techarungchaikul, Chief Executive Officer of Lifestar added that "Lifestar is an Innovative Wellness Product Company that creates and selects innovations to meet various health conditions whether for people or pets. Therefore, we have many products that meet innovative wellness in different dimensions under 4 main brands:
well u emphasizes on bringing together scientific innovation and the power of nature for holistic health care to meet the needs of today's consumers.
Vitanature+ focuses on combining more than 2 types of herbal extracts from around the world to take care of your health. The brand is suitable for consumers who desire to nourish their health in a natural way.
CAMU C indulges consumers with functional drinks that offer innovation and superior natural benefits. The brand is keen to take care of health and enhance confidence for people in the new era.
Lifemate is a holistic wellness brand that focuses on both physical and mental health for pets because they are friends for life and family members whom you want to spend time with for a long time.
Throughout 2021, we have released new products continuously to reinforce our leadership in the market for innovative health products. In addition, the company sees an opportunity to grow from the interest of consumers who want to take care of health from hemp products. Therefore, we have collaborated with leading research institutes to explore and formulate a formula to develop hemp into innovative products. Now we are ready to deliver the first product containing hemp extract, 'Multi Oil Plus – Hemp Seed Oil', a dietary supplement under the well u brand that contains natural oils and hemp oil, which has a high concentration of essential fatty acids, namely omega 3 and 6, compared to other plants. It also has antioxidants that help maintain good health. We use innovation in extracting the essence 6 times concentration. The product easy to consume while maintaining great quality. Moreover, we are very strict in production standards guaranteed by factories certified with both GHPs (Good Hygiene Practices) and HACCP Codex Alimentarius. The soft gel packaging made from plants is engaging for all consumers, including vegetarians. One box of Multi Oil Plus – Hemp Seed Oil contains 30 tablets. Only one tablet is recommended per day. Besides, Lifestar has a plan to gradually and continuously produce products containing hemp extracts to the market every quarter in 2022, including functional drinks like CAMU C Plus or nourishing products for pets, and other dietary supplements."
"We are prepared in every aspect, including production, marketing strategies, advertisement, and distribution channels. These will be the springboard that drives our commerce sector. We expect that the hemp products will generate more than 500 million baht in 2022," Mr. Surachai gave a final remark.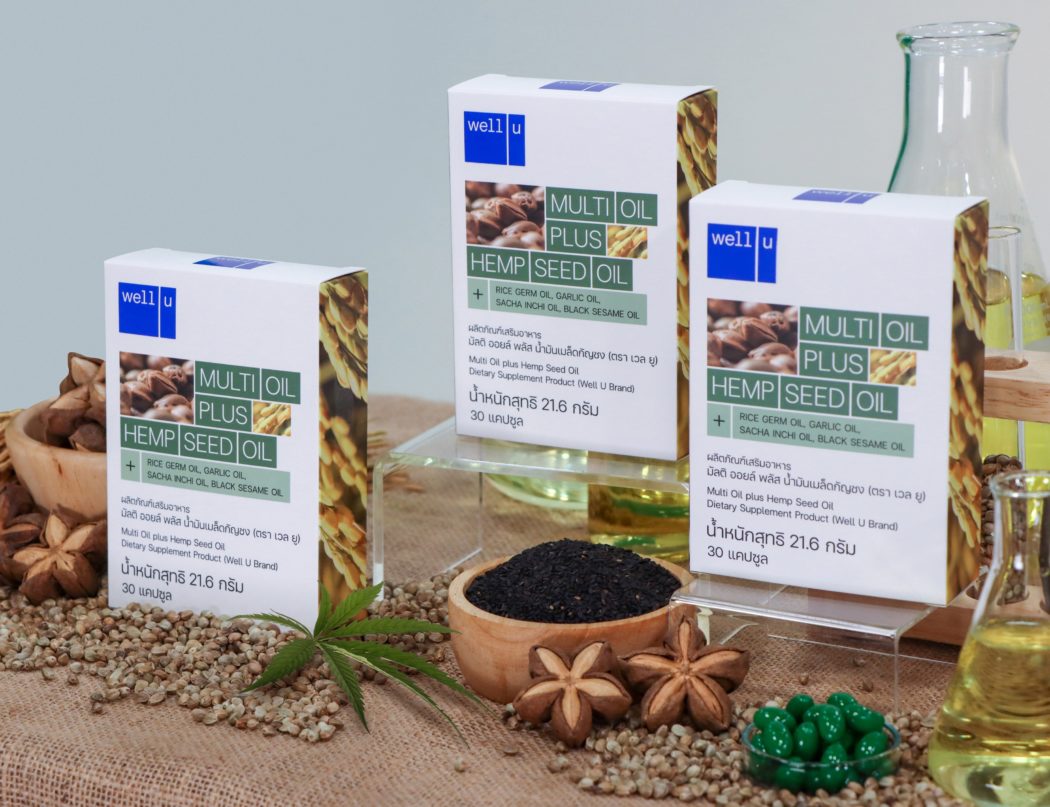 Customers interested in 'Multi Oil Plus – Hemp Seed Oil' under the "well u" brand can make online purchases via www.rsmall.co.th, Line: @rsmall, COOLanything, or call 1781. Follow the updates of well u brand at Line: @welluofficial. For news and updates of RS Group, please follow us on www.rs.co.th and https://www.facebook.com/RSGROUPOFFICIAL.
###