Lifestar, an RS Group Company, Joins Skincare Market, Launching well u Revitalizing Intense Set – Anti-Aging Product That Combines Natural Botox Essences from Two Continents.
As the reinforcement of its leadership in the health innovation products, Lifestar Company Limited, an RS Group company, added the latest skincare product to its portfolio under 'well u' brand to showcase its research and development capacity in infusing scientific discoveries and nature's goodness for health and wellness of everyone. well u Revitalizing Intense Set is the concentrated skincare product that is formulated with Natural Botox Like substance, the natural essence from two different continents.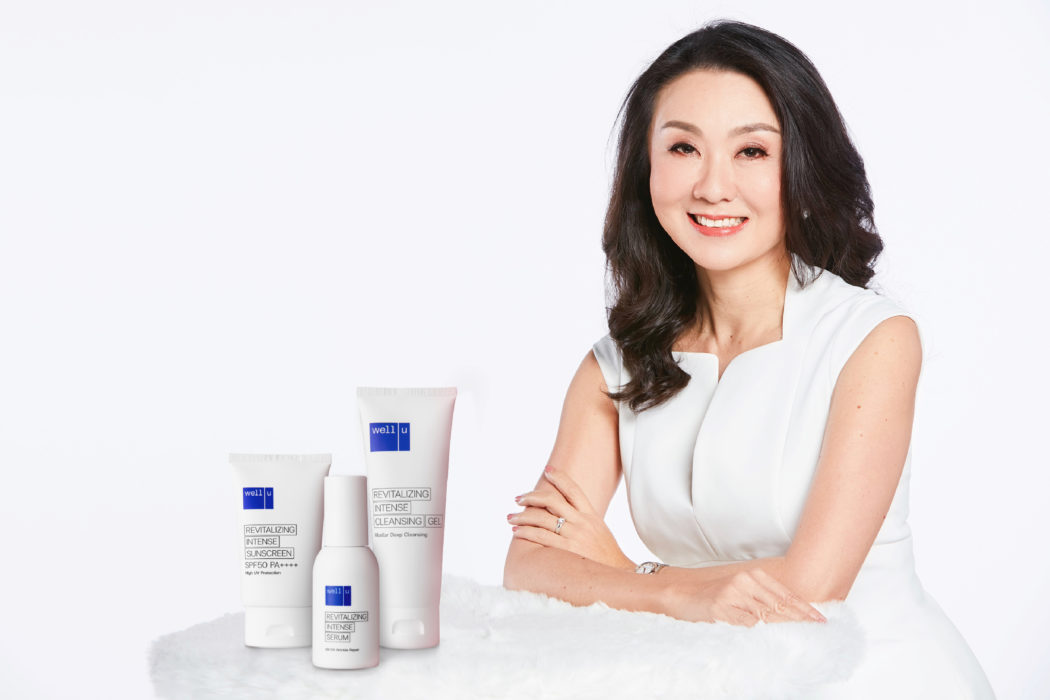 Pornpan Techarungchaikul, Chief Executive Officer, Lifestar Company Limited, said, "well u brand, under Lifestar's management, has brought innovation from around the world to help everyone take care of their health and health issues. Our mission is to bring 'Wellness Innovation for a Better Life.' Euromonitor reports in 2020 indicated that Thai beauty market has been growing continuously. In 2019, the market grew 7% from the previous year, the rate at which is much greater than the global market. Of the beauty market, skincare took up as high as 42% of the market share, or 91.9 billion baht in value. Additionally, in the skincare market, facial care contributed 81%. These figures illustrated a great demand and opportunity for facial care products. From our success in the supplement market, we took a step in applying some innovative ingredients to skincare products, thereby introducing well u Revitalizing Intense Set – the concentrated formula that infuses the natural essences from two continents, that have been proven by world-class laboratory. SkinectutaTM innovation in the product works like botox, resulting in youthful, tight skin that slows the rate of wrinkle formation. We are confident that the results are equivalent to counter brands' skincare, but at the affordable price for everyone. Our target market is customers in the 30+ age group that starts to have skin worries, especially those fine lines and blemishes on their face."
Key essences in well u Revitalizing Intense include:
Acmella Flower Extract from Madagascar – Herb grown in the tropical climate of Indian Ocean is filled with Alkylamide or N-isobutylamide (Spilanthol) which is one of the key elements that alleviate pain, relax muscles, and reduce stress-induced fine lines of one's face. The mechanics is very similar to the use of botox, which helps muscles to contract, resulting in shallower lines and smoother skin.
Organic Kangaroo Paw Flower Extract (SKINnecturaTM) from Australia – Essence of a local flower and a symbol of Western Australia is Australian Certified Organic. It helps the skin to synthesize Glycoprotein called Tenascin-X, which stimulates the production of collagen and elastin fibers in one's skin to increase skin elasticity, reduce wrinkles, and decrease skin looseness.
Moreover, the formula also contains 4DHYA and 8 types of Hyarulonic acids of different-sized molecules which can lock moisture in each skin layer, while exposing skin cells to the extract more comprehensively to better slow the aging of skin. Every product has been dermatologically tested and does not produce allergic reaction.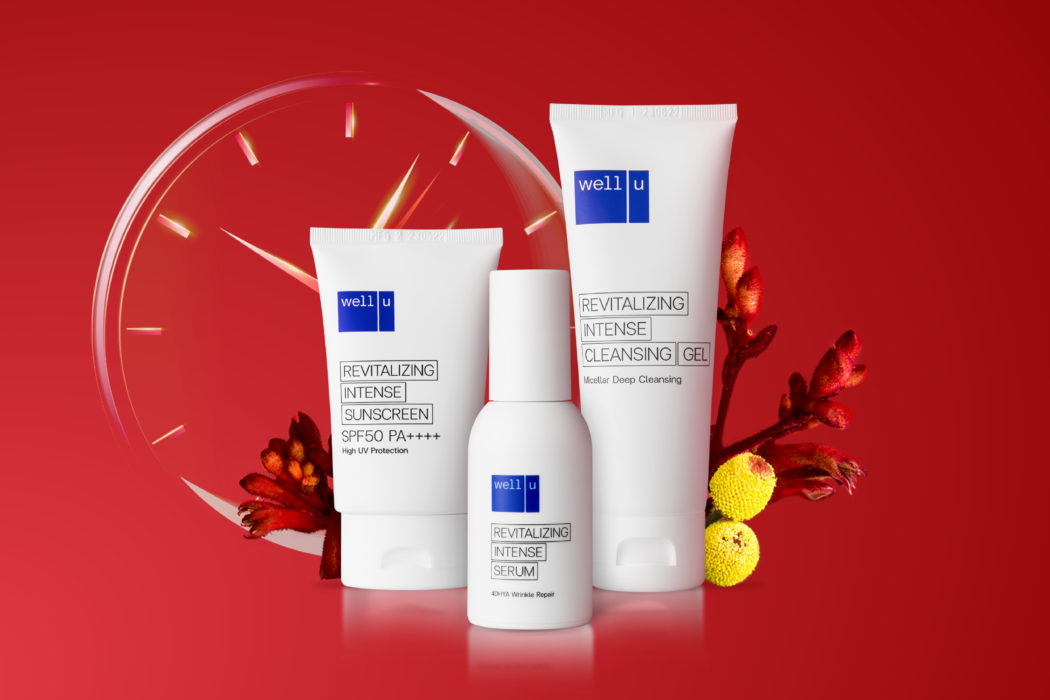 well u Revitalizing Intense Set is consisted of three products, as follows:
well u Revitalizing Intense Serum – the lightweight skincare serum can be absorbed quickly and deeply to lighten any blemishes and fine lines. The 30-ml serum is 799 baht.
well u Revitalizing Intense Sunscreen SPF 50 PA++++ – the facial sunscreen lotion provides SPF 50 PA++++ is water resistant that comes with Hybrid Sunshield Technology which combines chemical and physical sunscreen ingredients for the most effective protection. The lotion is lightweight and non-greasy. The 50-ml bottle is 499 baht.
well u Revitalizing Intense Cleansing Gel – the special formula presents gentle cleansing innovation that deep-cleans facial skin without destroying the skin's natural structure. The 100-ml bottle is 299 baht.
"well u brand has gained popularity from its collagen products, which have maintained its bestselling status since their launches. To date, we have introduced more than 15 supplements to our target audience – the 35+ age group who is health-loving and takes care of their health. For our latest addition, these skincare products target a younger (30+) customer base and will be distributed through online channel that appeals to this target group," Pornpan concluded.
well u Revitalizing Intense Set are available at well u official store in Shopee and Lazada, as well as RS Mall 1781.
For other news and updates of well u, please visit www.well-u.com and https://www.facebook.com/welluofficial.
For other news and updates of RS Group, please visit www.rs.co.th and https://www.facebook.com/RSGROUPOFFICIAL
###