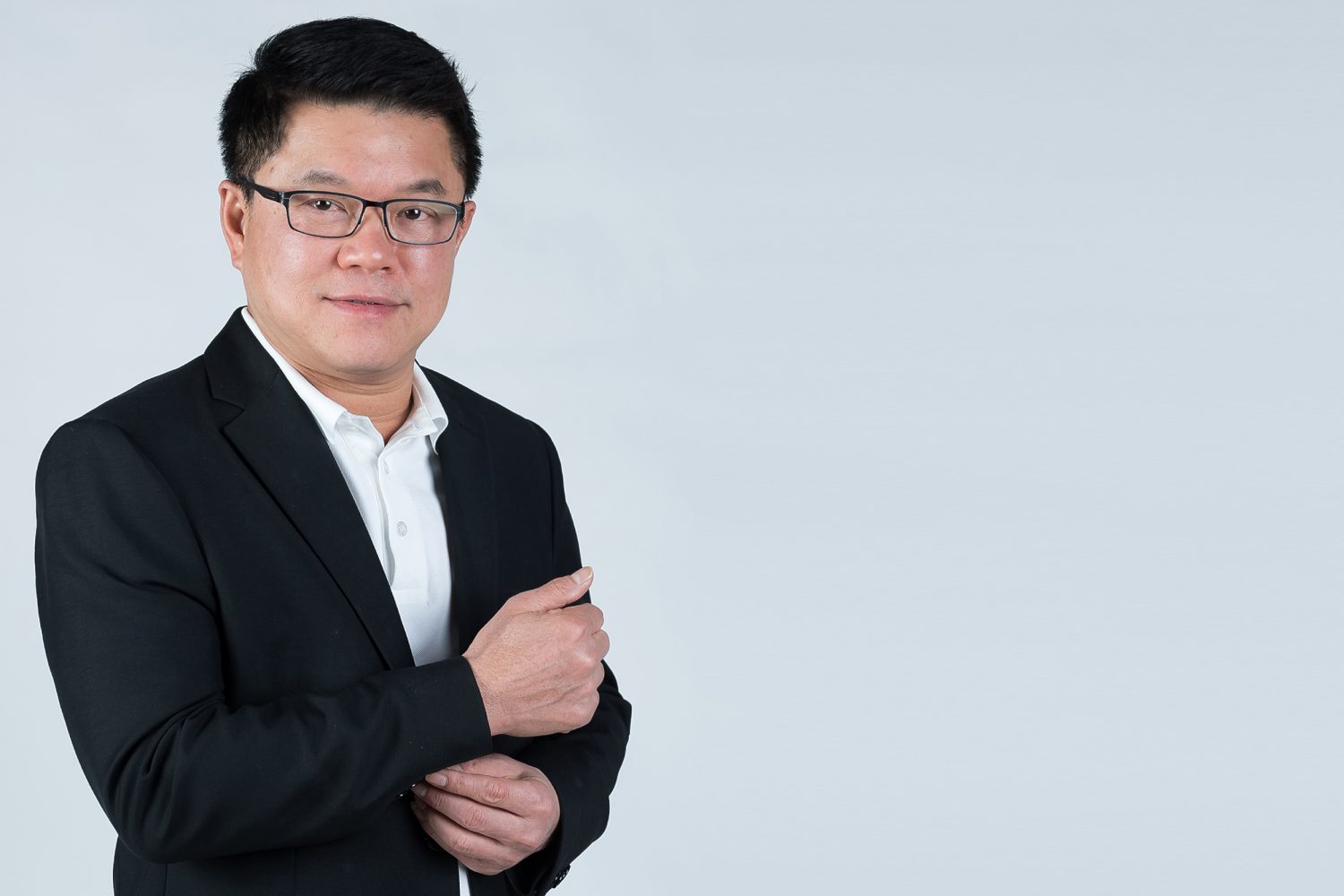 RS GROUP proactively adjusts its plan to handle the COVID-19 situation, focusing on keeping its employees safe while pushing the commerce business to grow despite the economy
After the RS GROUP has relocated from Ladprao 15 to the new RS GROUP Building on Kaset-Nawamin Road in February to make room for its business expansion and strengthen the business and operation, the new office features a modern design that offers flexible working arrangements suitable for the digital era. The office is equipped with great facilities such as a dining hall, cafe, gym, 35 shower rooms, and accommodation, while focusing on its employees' safety. As the COVID-19 situation continues to evolve at a rapid pace, its commerce business is growing.
Surachai Chetchotisak, CEO of RS Public Company Limited, said, "After the government announced the Emergency Decree to stop the spread of COVID-19, the company is aware of the situation and understands that our employees, customers and partners feel uncertain. Our commerce business, with RS Mall as our main platform, selling products on air via Channel 8, Thairath TV, Workpoint TV and Amarain TV, and online via www.rsmall.co.th, Line @rsmall and Call Center 1781, continues to operate as normal and is ready to serve our customers 24 hours a day. We offer sufficient products to meet the needs of our customers, and we offer free home delivery nationwide to facilitate our customers and minimize the risk of exposure to COVID-19. The company is aware of the situation, and we ensure that our business continues to grow. We have released special campaigns to meet the needs of customers during the COVID-19 situation, and our revenue in March grew by 35% compared to the previous month."
"Additionally, we care about the safety of our employees, as they are the most important factor that drives the growth of the company. We have strengthened our protective measures proactively and strictly, following the government and the Ministry of Public Health's instructions," he added.

Currently, the following measures are in place:
1. Check points for all employees and visitors to scan temperature before entering the building, increasing cleaning frequency, and spraying common areas with disinfectant to ensure employees of safety.
2. Employees who have to work in the office practice social distancing at all times, both in office and in dining area. Managers have emergency plans in place to manage their team in order to ensure business continuity.
3. Employees who have to stay overnight at the office, such as Channel 8 employees, COOLfahrenheit employees, and shift workers are provided with accommodation, three meals a day, special allowance, and special services to facilitate their work to ensure they are safe from COVID-19. However, employees are not allowed to leave the office during their working hours. This is to show their social responsibility, minimize risk and protect everyone.
4. The company has prepared readiness for working at the office and working from home through IT systems that facilitate VDO conferencing and document work.
5. For RS Mall, the company has arranged for employees to take turn coming to office in order to serve customers and maintain service quality. Measures are in place to ensure business continuity, fast delivery, and cleanliness of products. Employees of our partner companies who pack and deliver the products go through daily temperature scanning, wear a mask at all times, and clean their hands with hand gel frequently.
6. Employees who work from home are advised to take care of their health and not leave their home or office. They are instructed to monitor the government's announcements and the company's announcements."
The company has begun the aforementioned measures on March 26 and the measures will be in effect until further notice. The company confirms that its standards and quality are maintained at the same level as in a normal situation and there will be as little disruption as possible. Thanks to its strict measures and the design of the new office, the employees of the RS Group can continue to work smoothly whether from their home or from office, and there is no COVID-19 case in the company.