RS Group boasts its Q1 business performance
achieving high profitability with multi-dimensional growth
Highlighting RS Music which has been newly restructured to fit its new business model
Fully advancing RS pet all to the petconomy
RS Public Company Limited or RS Group thrives to achieve a high profit of 92 million baht from the total revenue of 813 million baht in the first quarter of 2023. The net profit increased by 67% on a year-over-year basis, resulted from the recovery of the media businesses, an increasing revenue from collecting royalties and additional profit recognition from selling some shares of CHASE. Confident to grow its businesses continuedly from hosting activities, concerts and events, the group is discussing with small and large business partners, while closing new deals of the commerce, media and entertainment businesses under the Entertainmerce model, which is a key advantage making RS Group outstanding and attractive to both local and international partners. By the coming year, the music business also proceeds with its restructuring, getting prepared to spin off to be listed on the Stock Exchange of Thailand (SET). All the business movements will propel the company forward, allowing it to expand both horizontally and vertically, and will boost its revenue to achieve its intended growth.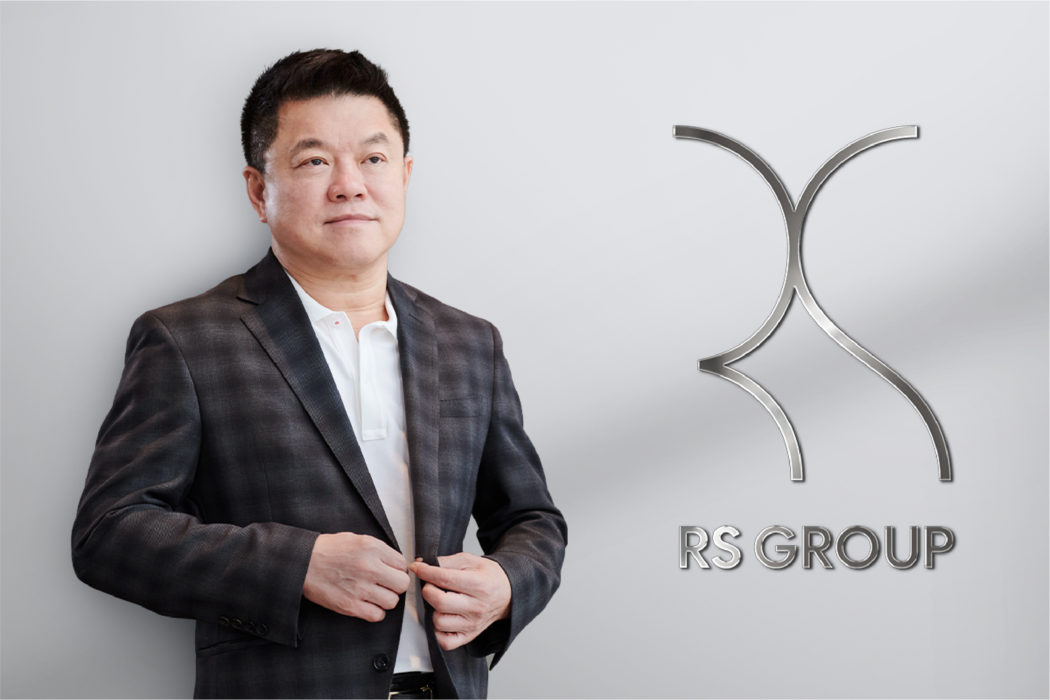 Mr. Surachai Chetchotisak, Chief Executive Officer, RS Public Company Limited, said: "Even earlier this year, when the advertising media industry was in a low season, RS Group's media businesses continued growing in contrast of the industry as a whole. This resulted from the fact that all the advertising media sales management has been reorganized and transferred to the management of the group's Media Sales and Marketing unit, and copyright revenue from OTT platforms was increased. Due to this, the total revenue has reached 419 million baht. As for the commerce businesses, 'RS Mall,' our shopping platform for house brand products, has adjusted its strategy to broaden the range of product categories, namely home appliances, electronics and food supplements which do not duplicate with other house brand products under RS Livewell, exposing customers to greater choices of goods and widely expanding its customer base. RS Connect, which includes ULife and DeBeste, has developed its new business model to generate long-term growth. Consequently, the revenue from the commerce businesses reached 395 million baht in the first quarter. In addition, the group's revenue in the second quarter is expected to reach a new high from hosting activities, including concerts and events, as well as new sources of income from the commerce businesses."
From the second quarter to the end of the year, RS Group has set the goal to keep all of the businesses expanding.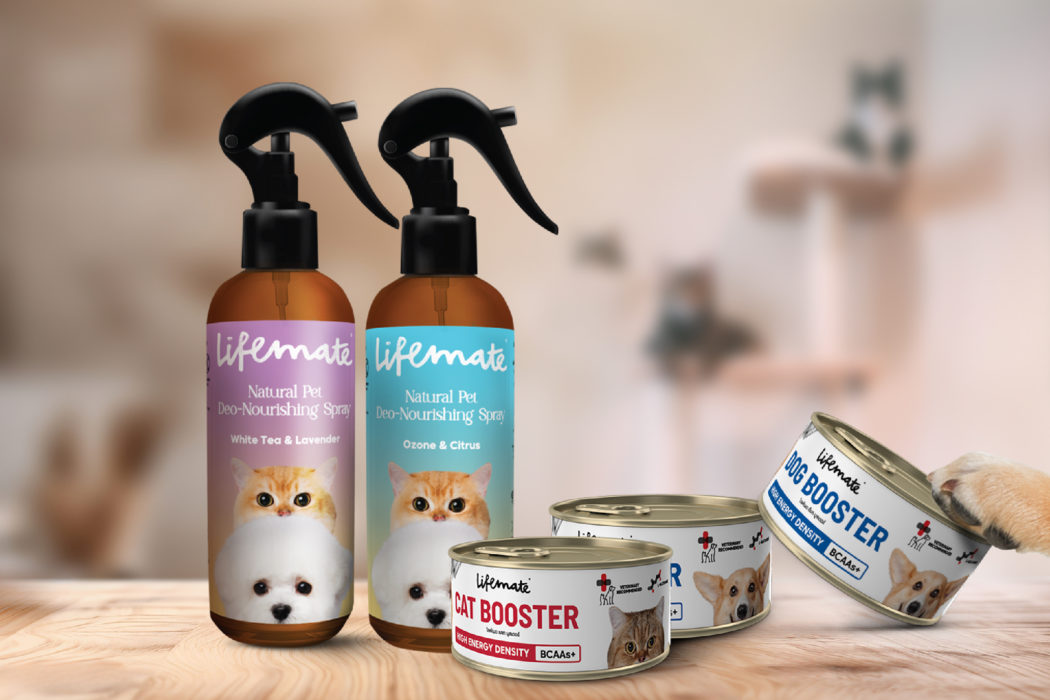 RS Livewell proceeds to launch new products in the categories of food supplements, beverages and personal care products under the brands well u and Vitanature+. Recently, the brand Lifemate has released the product 'Lifemate Natural Pet Deo-Nourishing Spray,' highlighting its functions to deodorize unpleasant smells, provide fragrance, nourish skin and protect the pets from bacteria at a 99.99% level with the Microcap technology. Another launched product 'Lifemate Booster' is recovery food with a nutritious formula for pets under recovery with needs of nutrients and nourishment. RS Mall has also expanded the array of products from partners, while widening selling channels to other TV channels with the aim to reach out to new target customers, starting from the end of the first quarter.
RS Connect has diversified its business model to sell products more effectively. ULife Space, the full-service center for customers and business partners, was officially launched with the shopping zone allowing consumers to access its innovative, high-quality products more seamlessly. To further increase competitiveness, the revenue was raised from the new business model development to 'Pinto' for selling food supplements for health in a subscription model.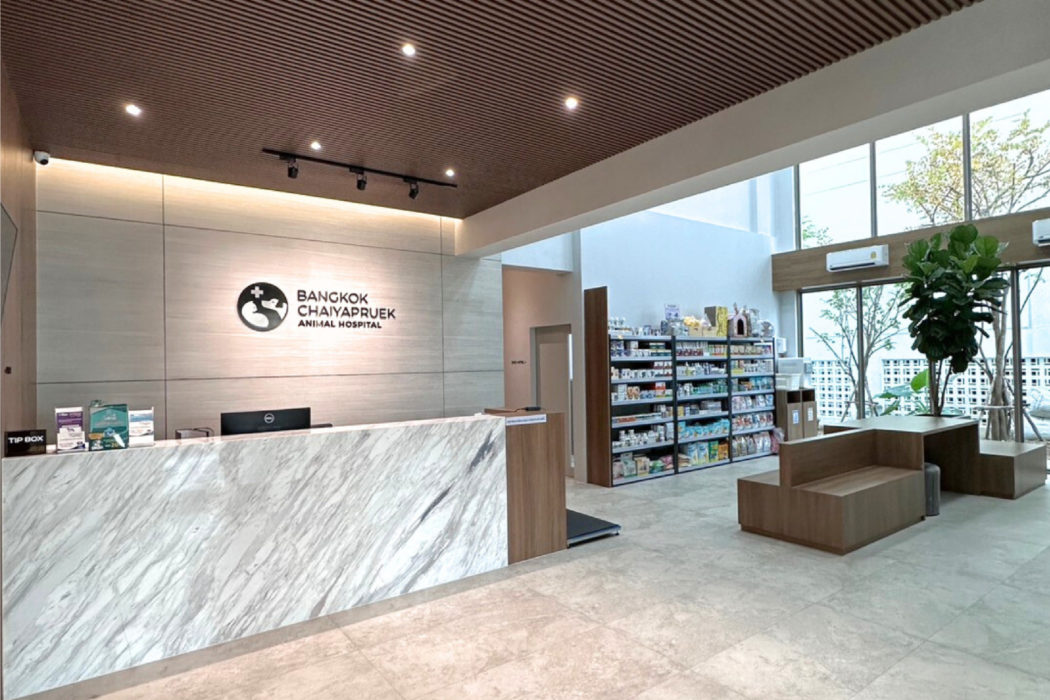 RS Pet All officially kicked off its business by obtaining 51% of the shares of Hato Pet Wellness Center, the full-service center for developing quality of life of pets and expert in the 'Preventive Program' to prevent diseases and enhance pet lifetime value. Recently, Bangkok-Chaiyapruek Animal Hospital, the full-service health center for pets, was launched to reach wider groups of customers and offer quality services at affordable prices. With determination, RS Group will support Hato to become more well-known and expand its target groups.
RS Multimedia: After that Channel 8 has adjusted its strategies and injected more excitement and intensity with the well-known anchor 'Puttha Apiwan' leading the Lui Chon Khao program, the rating was boosted dramatically. Recently, the channel has succeeded in reaching a nationwide rating of 1.2% and attracting over 3.2 million viewers. Furthermore, the broadcast schedule will be adjusted to offer even more interesting programs to attract the target groups.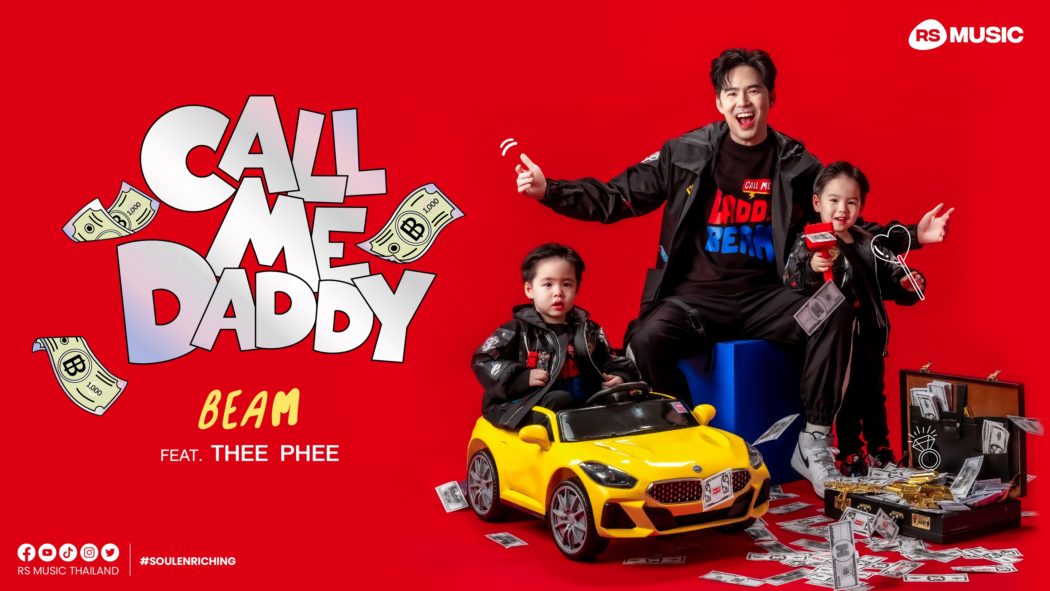 RS Music is now open for audition application to find young talents with their dream to become artists under the RS Newcomers project. As for RS Homecoming, the project has recently announced the first artist 'Beam Kawee' coming back with the triple fun from the gathering of Daddy Beam and his twin sons Thee and Phee in 'Call Me Daddy,' the latest electronic-pop single telling a story of a sugar daddy ready to give you his heart. Get prepared to have a blast with the music video of the single 'Call Me Daddy' – Beam ft. Thee Phee on 30 May. Meanwhile, RS Music will appoint a financial advisor by the end of May, getting ready to spin off the company to be listed on the SET.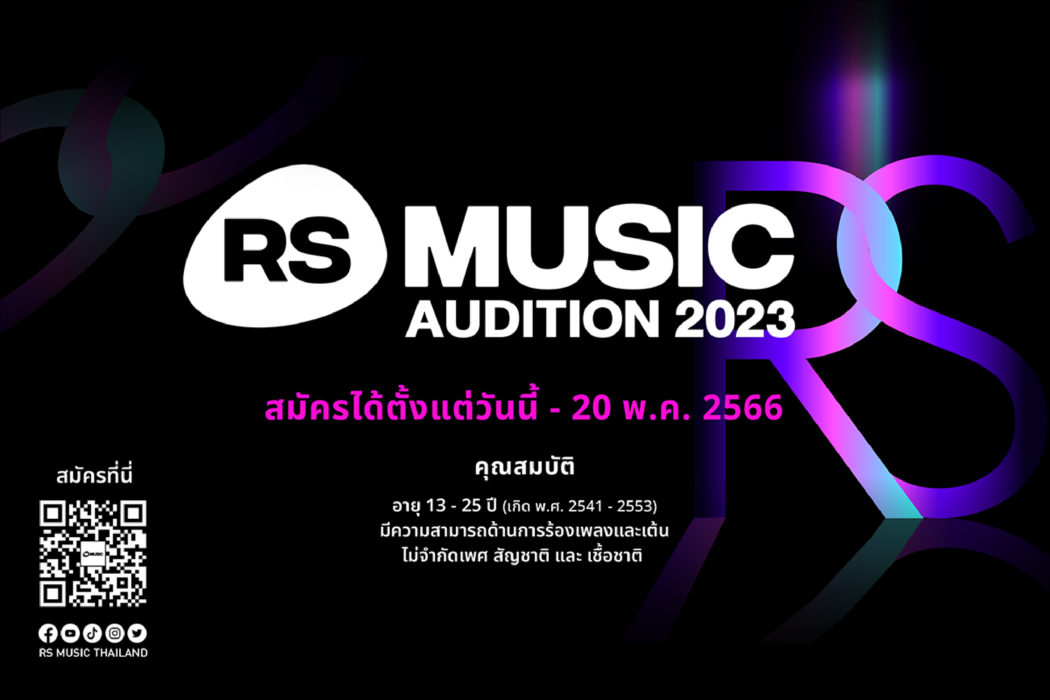 This year, more entertaining activities await your exploration, such as 'VIBE SQUARE' from 4th Apple, special showcases in which Thai artists will roadshow in different locations, many more concerts and music festivals hosted by COOLive and three Grammy – RS concerts which will create the most awaited music business phenomenon.
"Besides, RS Music is closing a deal with an international partner soon. The deal will generate a significant value to the group as a whole and will become a crucial part of advancing RS Music's potential and business growth domestically and internationally. The music business will be restructured by integrating all the music-related businesses together, including our three main music labels, COOLfahrenheit, showbiz, online and on-ground marketing and artist management. The solid structure and adjusted strategies of each business to keep up with the trend reinforce that RS Group is a constantly evolving organization with readiness to become 'Life Enriching,' which do not only fulfill happiness and needs of consumers with products and services, but also improve quality of life and wellness for consumers and their pets through all the businesses under the group's strong Entertainmerce business model. This will drive the company to further build multi-dimensional growth with firm confidence to reach the revenue as targeted."
For more information and updates of RS Group, please visit www.rs.co.th and https://www.facebook.com/RSGROUPOFFICIAL
###