RS Group launches the campaign RS Diversity | RS People All Bloom
reflecting the diversity, equality and inclusivity of employees
while highlighting the concept #GrowTogetherwithRS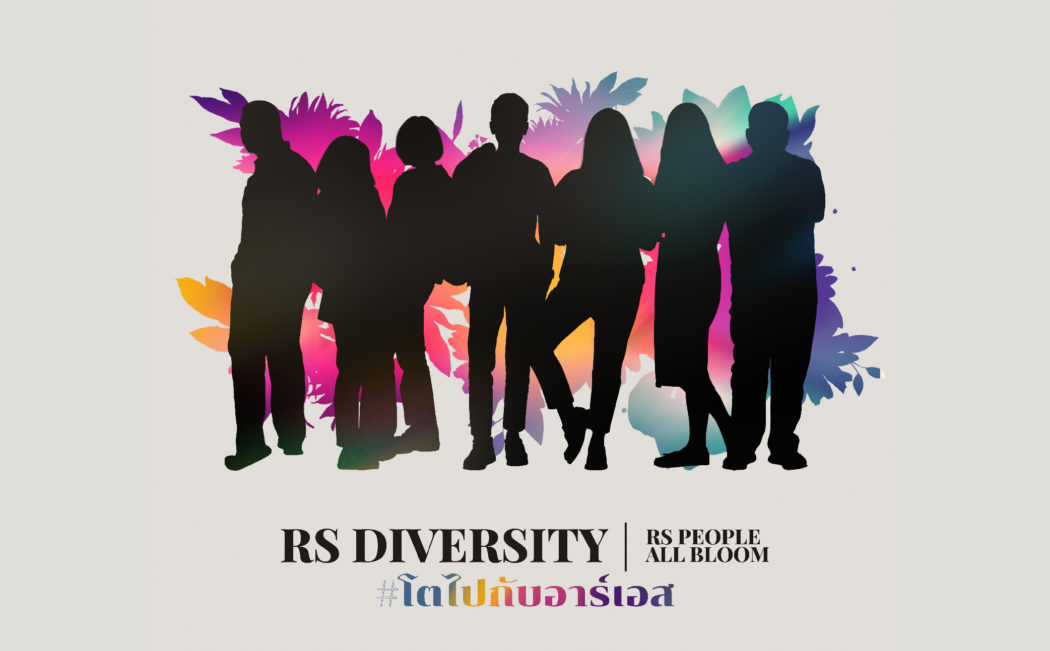 RS Public Company Limited or RS Group values importance of each 'employee' that has always been the key driver propelling the Group forward through all disruptions to constant and sustainable growth while the world evolves. On the occasion of Pride Month, the Group has launched the employer branding project under the concept #GrowTogetherwithRS and hosted the campaign RS Diversity | RS People All Bloom to create awareness among employees about the significance of diversity and equality and reflect that all of us can work together despite different identities. Providing them with extensive benefits and perks, the company reinforces that it embraces equality and differences of each staff. Everyone can actually advance their careers and #GrowTogetherwithRS with their own competence equally and fairly.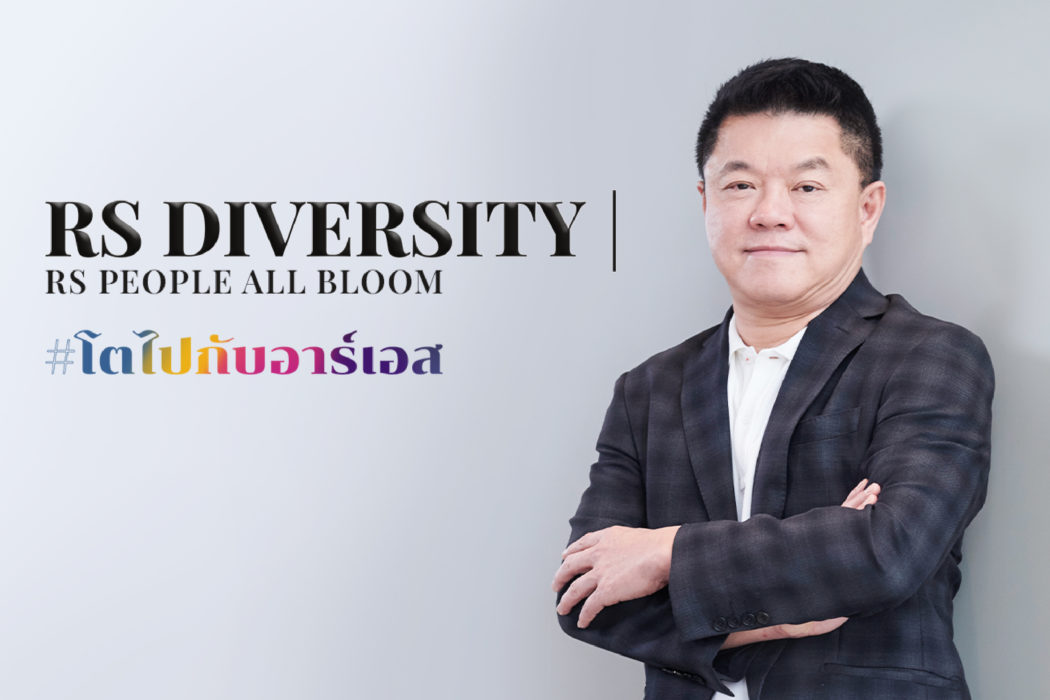 Mr. Surachai Chetchotisak, Chief Executive Officer of RS Public Company Limited, revealed: "RS Group always determines to elevate all aspects of people's lives, according to our purpose 'Life Enriching.' At the same time, we also believe that it is essential to enhance all dimensions of our employees' lives. The concept #GrowTogetherwithRS is based on our recognition of the importance of diversity in terms of businesses, products and services that have been through many disruptions throughout the past 40 years. Our employees are also varied with a wide spectrum of different ages, skills, experiences, sexuality and lifestyles. Acceptance of differences among executives and employees will enable all at RS Group to work more happily and empower them with teamwork to achieve challenging business goals together."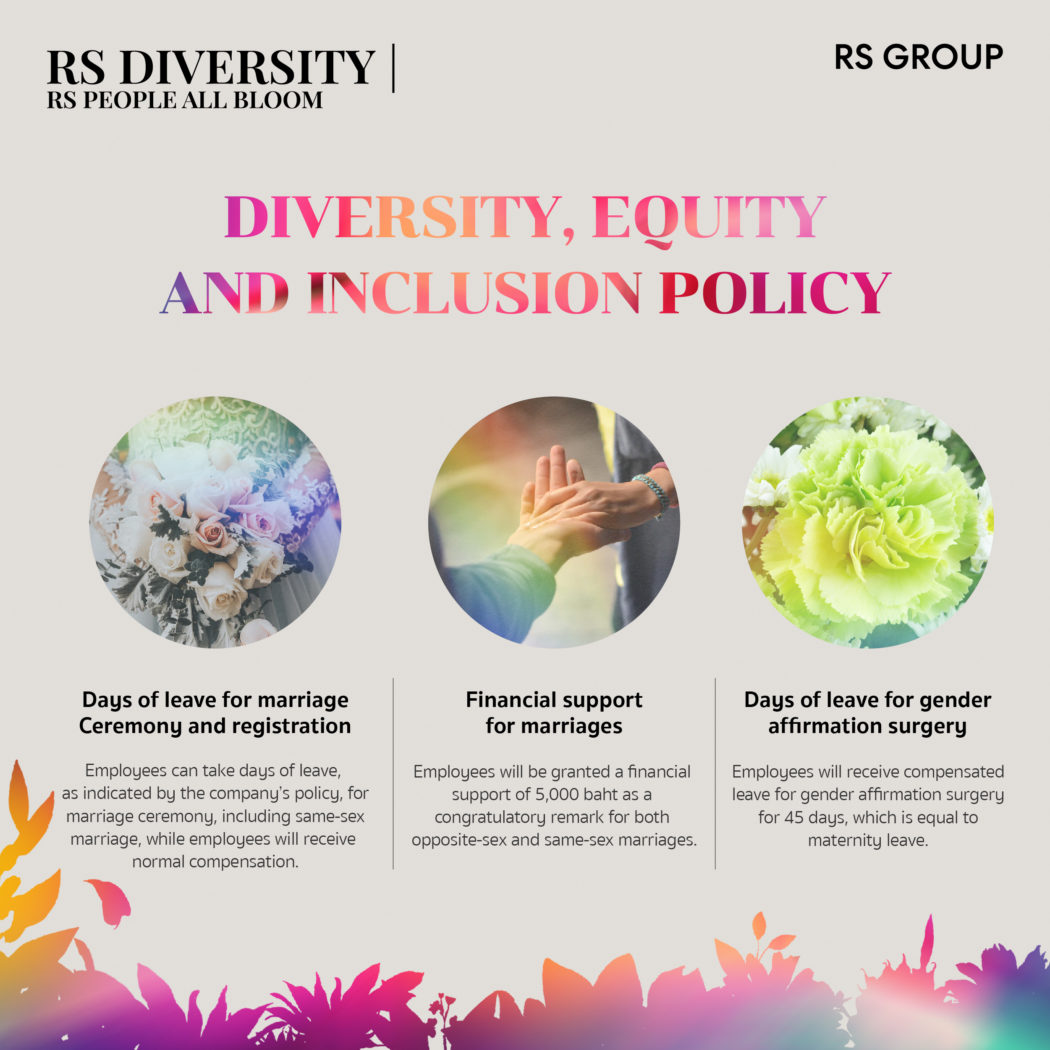 To support employees to practically #GrowTogetherwithRS in all dimensions, RS Group encourages growth of its staff under four key pillars, namely:
Grow with Career Path: Career growth at RS Group is possible to everybody, since it is a flat and agile organization. Most employees have a chance work closely with executives. Through the performance evaluation system OKRs that sets clear and measurable goals, any employees, regardless of age, who perform outstandingly can be trusted and given the opportunities to advance their careers.
Grow with Learning Opportunities: Staffs have opportunities to work in a company with various businesses, including entertainment and commerce. This allows them to learn new experiences across different work functions, and explore new work ideas for work from executives and colleagues with an array of backgrounds and skills that cannot find from any classes. This makes working at RS Group distinctive and challenging, helping employees to improve themselves and develop various expertise by encouraging them to leverage their skills and experiences to collaborate. Furthermore, RS E-Learning Center is exclusively created for the staffs and executives to share their knowhow and expertise with others across the organization, developing new skills that can be learned anytime, anywhere through the company's online knowledge sharing system.
Grow with Stability: As RS Group is well aware that extensive benefits and perks can make its staffs feel secure and support them with good quality of both working and personal life, it equally provides all the employees with welfare and benefits, covering health insurance, life insurance, provident fund and subsidies. Employees are entitled to a minimum of 12 days of annual leave which will be increased according to their length of service, while also having business leave, sick leave, maternity leave, same-sex marriage paid leave, and 45 days of leave for sex reassignment surgery. Moreover, the company considers it is important to have a nice work environment and has offered the modern office with functional facilities, including 700 free parking lots and privileges for its employees to join concerts or events under the Group before anyone else.
Grow with Safe Space: We believe that embracing diversity and respecting freedom and equality of each employee are all crucial. With more than 1,300 staffs, RS Group is diverse in terms of gender, age, physical appearance, etc. Therefore, we eager to endorse diversity and fair labor practices with the policy RS Diversity, enabling all the employees to show their full potential and enjoy an environment of safety at work.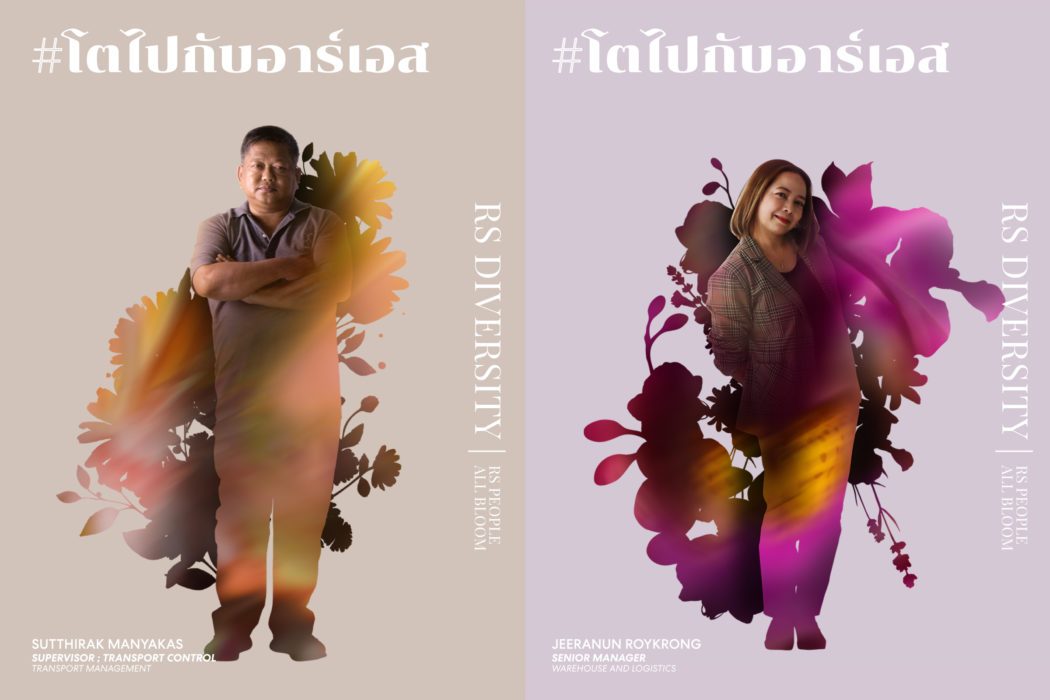 Khun Jee – Jeeranun Roykrong, Senior Manager – Warehouse & Logistics at RS Mall, has worked with RS for over 22 years. She started out as a receptionist, scaled in her career to oversee music CD production lines, and finally took on the role of managing the warehouse and logistics of RS Mall. She said: "The company gives opportunities to everyone who is committed to go through all disruptions. I'm proud to work in such an open-minded organization that supports everybody to grow together."
Khun Ae – Sutthirak Manyakas, Supervisor – Transport Management at RS Group, despite a leg impairment, RS Group continues offering him a work opportunity. He said: "I appreciate that my boss sees the value in my competence and provides me a work position that fits my condition. Also, I'd like to say thank you to my colleagues who always understand, support and take care of me. I can say this company accepts difference and can be a secure space for anyone who puts effort into their work."
To celebrate Pride Month, RS Group hosted the activity RS Diversity | RS People All Bloom and raised awareness among employees to embrace diversity and equality in the organization. The activity reflected an array of identities of staffs, shared stories from employee representatives who have grown together with the company and offered a training from an expert team of ALLY by ila, the social enterprise that aims to change communities to safe spaces from sexual harassment. The training will provide tools that cultivate a diverse organizational culture and make RS Group become a safe space for everyone.
For more information and updates of RS Group, please visit www.rs.co.th and https://www.facebook.com/RSGROUPOFFICIAL
###