ULife, RS Group's Direct Sales Business, Reveals Its Strategies, With Advantages Like Entertainmerce Model & Popcoin, Aiming To Enable Everyone to Live Your Life With Health Products & Smart Commerce Platforms.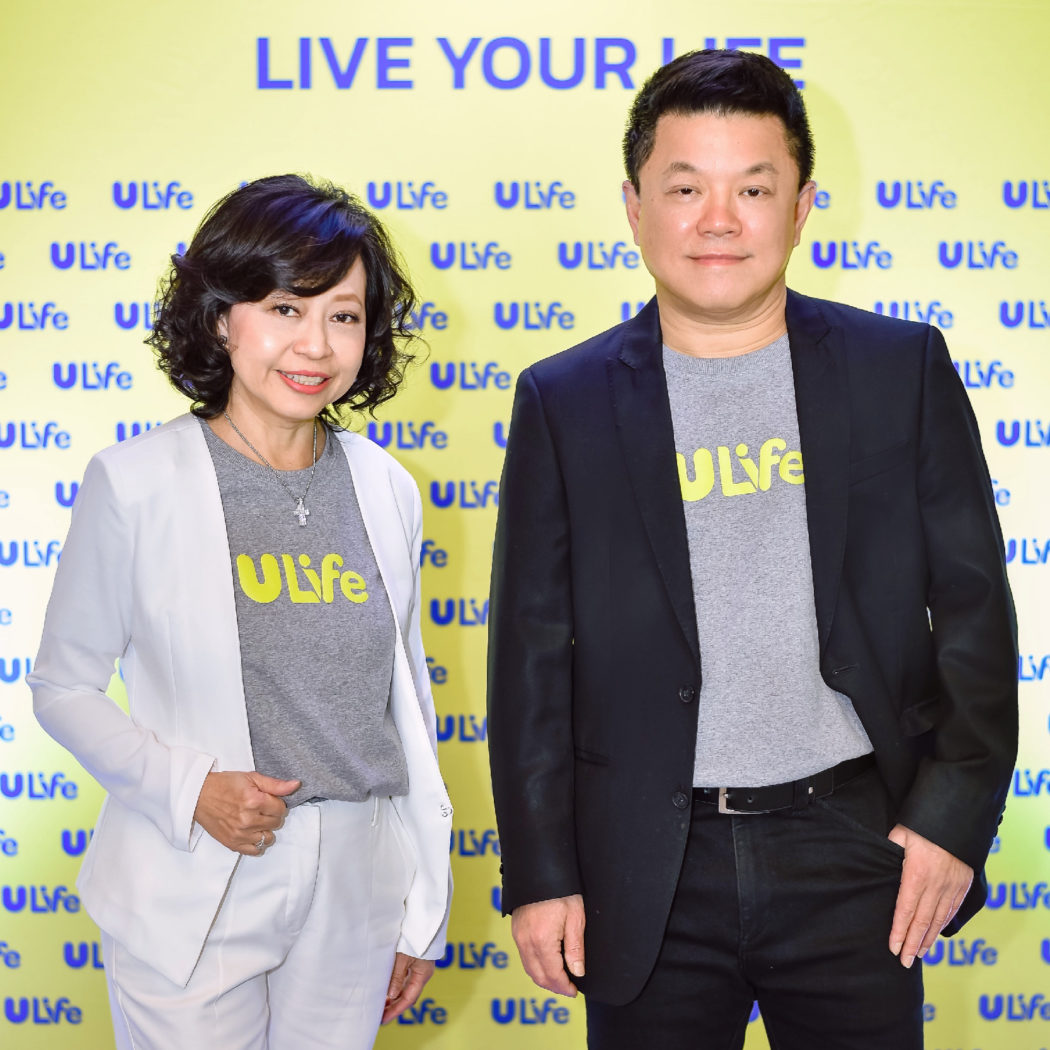 ULife, after being recently acquired by RS Public Company Limited (or RS Group) from Unilever, is now ready to serve good health to Thai consumers, while enabling its partners to grow with the company. ULife partners will also enjoy their consistent income and compensation in the forms of money and digital asset. This year, ULife was also rebranded and announced its new concept, Live Your Life, coupled with RS Group's signature Entertainmerce model; Popcoin, the smart marketing platform, was also an essential tool increasing values to the business with its marketing superpower to uplift marketing productivity.
Surachai Chetchotisak, Chief Executive Officer, RS Public Company Limited, said, "RS Group is constantly driven by passion. We never cease to innovate and continue to seek new opportunities. We truly believe that everything is possible, that is why we proudly added ULife, the 20-plus-year-old direct sales company, to our portfolio. The ULife acquisition will definitely generate growth and help fulfill RS Group's ecosystem. Additionally, it will easily bring the Group's products and services to consumers' hands and become parts of their lives. The ecosystem, where we connect the entire value chain from product innovation, distribution, entertainment content, to events, was built on a strong database that works seamlessly with every business unit within RS Group, which ULife can also leverage. Moving forward, ULife will differentiate and grow under the four-pillar strategy:
Rebranding – ULife now represents a modern-day direct sales company that brings pride to its business partners, who exemplify the 'Live Your Life' motto.
ULife will also adopt the Entertainmerce business model, to sharpen its competitive edge and differentiation. RS media, from television, radio, online, and influencers, will be available, including the smart marketing platform, 'Popcoin,' which will add values and strengthen ULife partners.
Revamped compensation scheme will increase the income of the current and new business partners. At the same time, the company also invested in building the right foundation for our partners, including a platform to connect partners with their customers, a database which is very important for the ecosystem to grow upon, product research and development to consistently deliver quality products that customers can place their trust in, regular marketing campaigns, and a new lifestyle reward system.
Business Partners network will also be expanded aggressively in both the verticals and horizontals. Teams will be multiplied quickly to reach customers in millions households nationwide."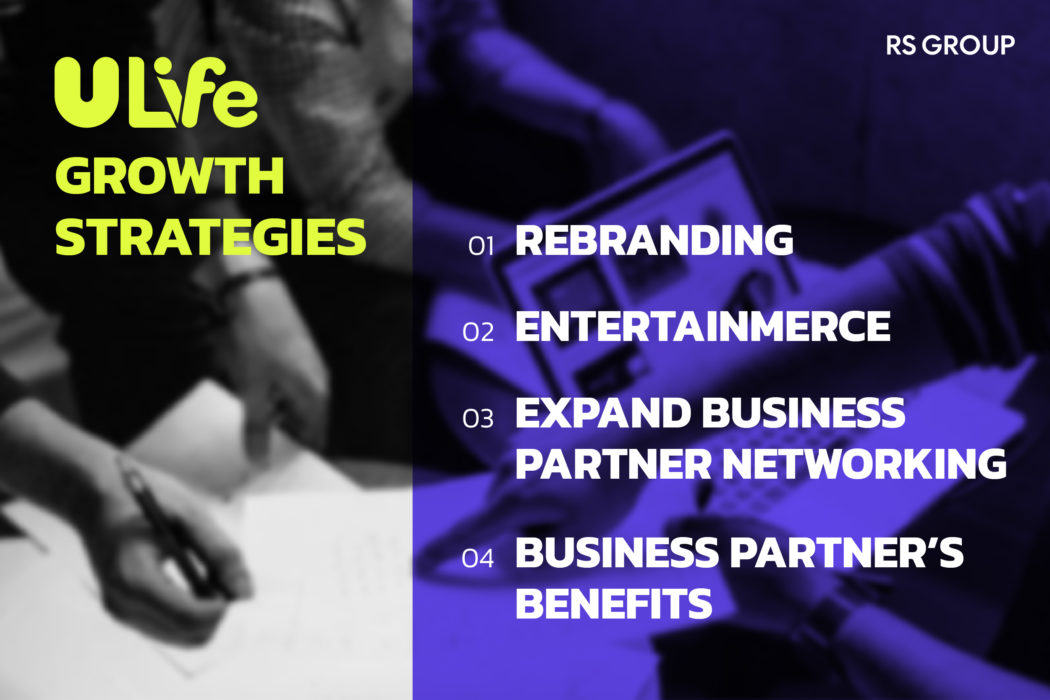 Suchada Theeravachirakul Chief Executive Officer, RS-ULife, revealed, "ULife aims to continue to inspire, empower, and support everyone to 'Live Your Life.' The first mission, under RS Group, is to deliver good health to more than 10 million Thais across the country and to help 1,000,000 partners to build their businesses and generate income to fulfill 'Live Your Life' motto. We also aim to expand our consumer base from the existing high-end customers to the middle-class to meet a much wider demand geographically and demographically. Additionally, new product categories, such as home care products, supplements, beauty products, oral care products, and hair care products, will also be introduced to enable our consumers to 'Live Your Life' fully, starting in July 2022. We also invested more than 100 million baht and 200 million Popcoins for marketing to help our business to reach its goal through various means, as follows:
The Smart Commerce Platform was developed as a tool to elevate the way of work of our Business Partners. This platform is consisted of features to deliver convenience to our partners to work more effectively and continue to build their customer base via their own online shop, drop-ship service system, customer service system, and income plans.
Business Partners are also trained by Business Coach who has more than 20 years of experience. Each partner will work with their Coach very closely through online learning platforms and face-to-face sessions to strengthen their business stamina.
ULife will be connected to RS Group ecosystem as the right partner; this ecosystem also serves as a key differentiator of ULife.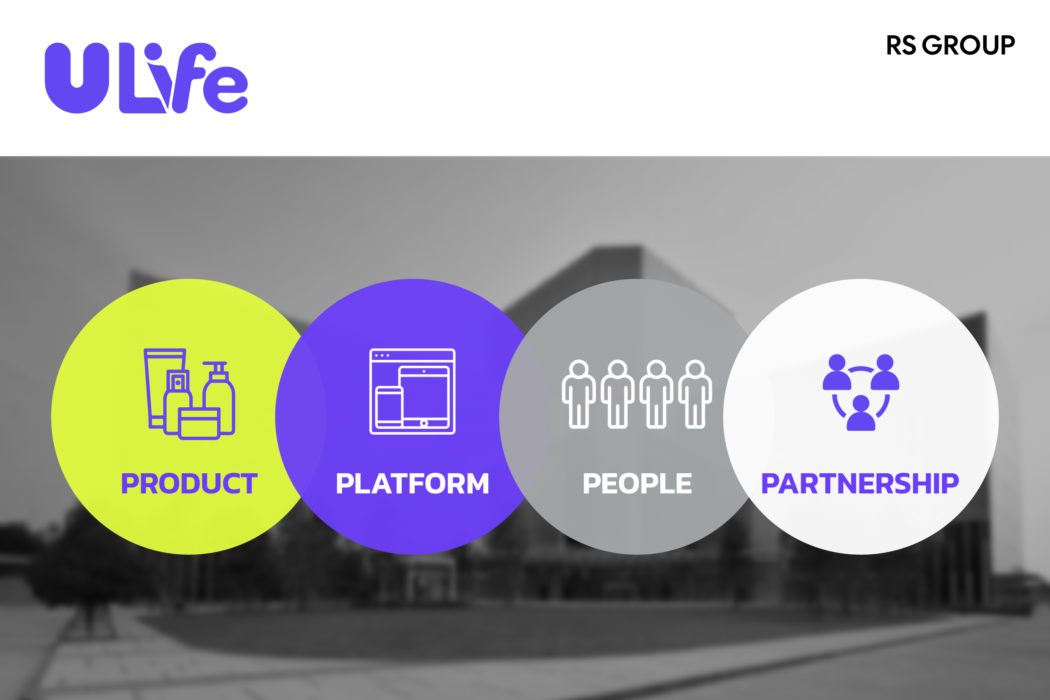 "ULife opens up opportunities for anybody to start their own businesses and earn 2 types of assets, cash and digital asset like Popcoin. Besides its investment qualities, data on Popcoin can also be used to analyze customers' behaviors and introduce the right product, services, as well as marketing campaigns for consumers. Popcoin will serve as another highlight and an important tool that makes ULife unique and grow to its full potential," commented Surachai.
For more news and updates of ULife, please visit www.ulifespace.com, Line OA @ulifespace, and https://www.facebook.com/ulifespace and for updates of RS Group, please visit www.rs.co.th and https://www.facebook.com/RSGROUPOFFICIAL
###