"RS Mall" Goes Online as "Wellbeing Partner" for Thais,
Partnering with AIS to Create Virtual Mall to Broaden Customer Base
Rapid changes in shopping behaviors and lifestyle of consumers, along with the pandemic that requires social distancing, have led to the increase of online shopping channels. RS Mall, a business under RS Group and a multi-platform for holistic health care products, is keen on becoming the "Wellbeing Partner" for all. Seeing the opportunity to create a new online shopping phenomenon through V-AVENUE by AIS 5G, RS Mall has launched its own mobile application to expand the order channel, along with various discounts to answer the changing shopping behaviors in this New Normal era, with the aim to increase its online sales by 80% by the end of this year.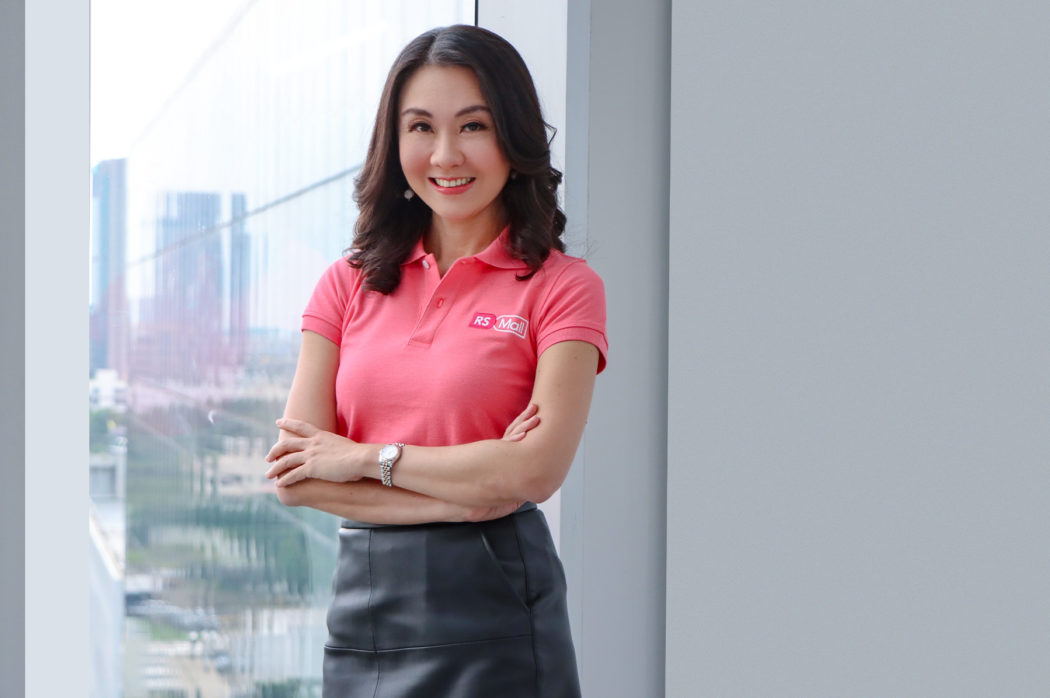 Mrs. Pornpan Techarungchaikul, Chief Commercial Officer said, "the commerce business under RS ​​Mall has generated revenues and grown exponentially through the unique 'Entertainmerce' model. Moreover, RS Mall is also a multi-platform with product development and sales channels that reach out to all groups of customers. We utilize technologies to analyze customer data to provide a better understanding of the customers, increase sales efficiency for the telesales team, and create repeat purchases to increase sales. In addition, the products have been continuously developed in terms of formulas, sizes and packages, as well as new target customers by continuously expanding sales channels into new markets."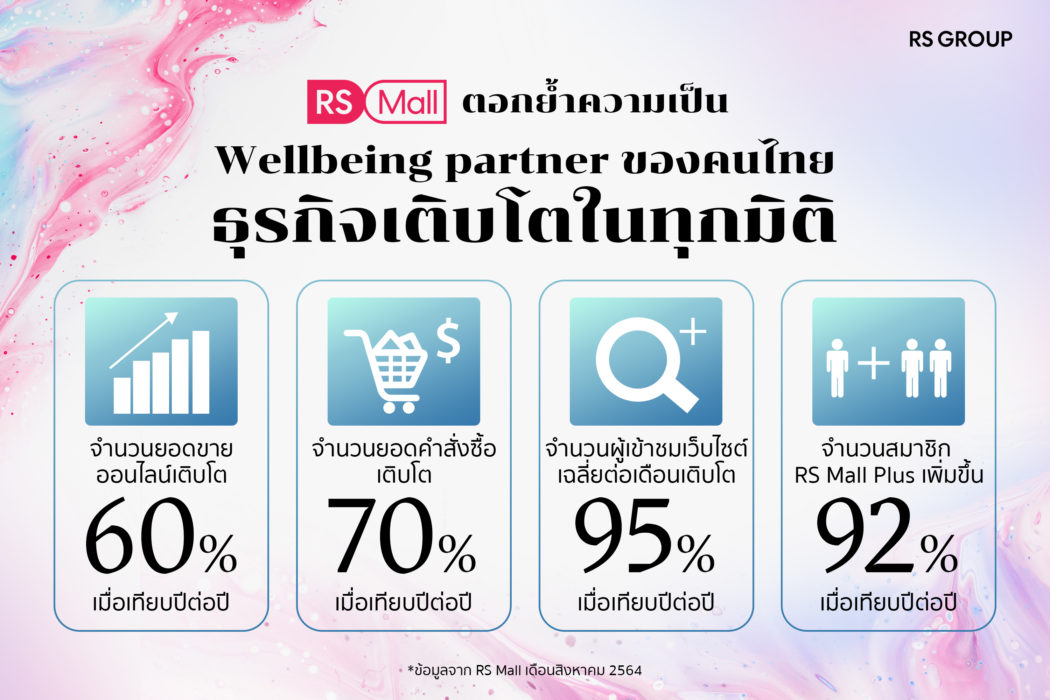 In the first half of the year, online channels had grown by 60% due to the pandemic that had brought more people online, as well as the increased demand for health supplements which RS Mall already has as its main products. To offer more convenience for the customers, we have opened up another channel for customers on smartphones. We also partnered with the largest telecommunication service provider in Thailand which has more than 42 million customers, by creating a virtual mall with AIS 5G to become their "Wellbeing Partner", offering a full range of health and wellness supplements, as well as amulets, fashion products, home appliances and pet products through new virtual shopping experience, with a total of no less than 600 items listed on v-avenue.co/TH/RS_MALL/. We are also giving out special discounts of THB250-300 to celebrate the launch for AIS customers when purchasing products via V-AVENUE by AIS 5G for THB 2,000.
"RS Mall has grown in all dimensions compared with the last year. The average number of monthly website visitors has increased by 350,000, whereas the number of products has grown by 95%. Order volume has soared by 70% thanks to the additional health-related contents. Additionally, RS Mall focuses on CRM to become a "Wellbeing Partner", forging a better shopping experience across all touchpoints, establishing a loyalty program "RS Mall Plus" to offer various benefits for its members. The program currently has more than 640,000 members, a 92%-growth compared with the last year. It is expected that there will be more than 800,000 members by the end of the year. This online penetration is the expansion of its sales channel to reach out to more new customers. We believe that online sales will grow up to 80%", Mrs. Pornpan concluded.
Customers can now visit and order quality products at special prices via V-Avenue by AIS 5G at v-avenue.co/TH/RS_MALL/ and via RS Mall, which can be downloaded from App Store and Google Play Store.
Follow the news and promotions of RS Mall at www.rsmall.co.th, LINE OA @rsmall
For more information and updates about RS Group, read more on www.rs.co.th and https://www.facebook.com/RSGROUPOFFICIAL
###