RS Mall Rises with New Normal Creating a New S Curve for RS Group by the End of 2020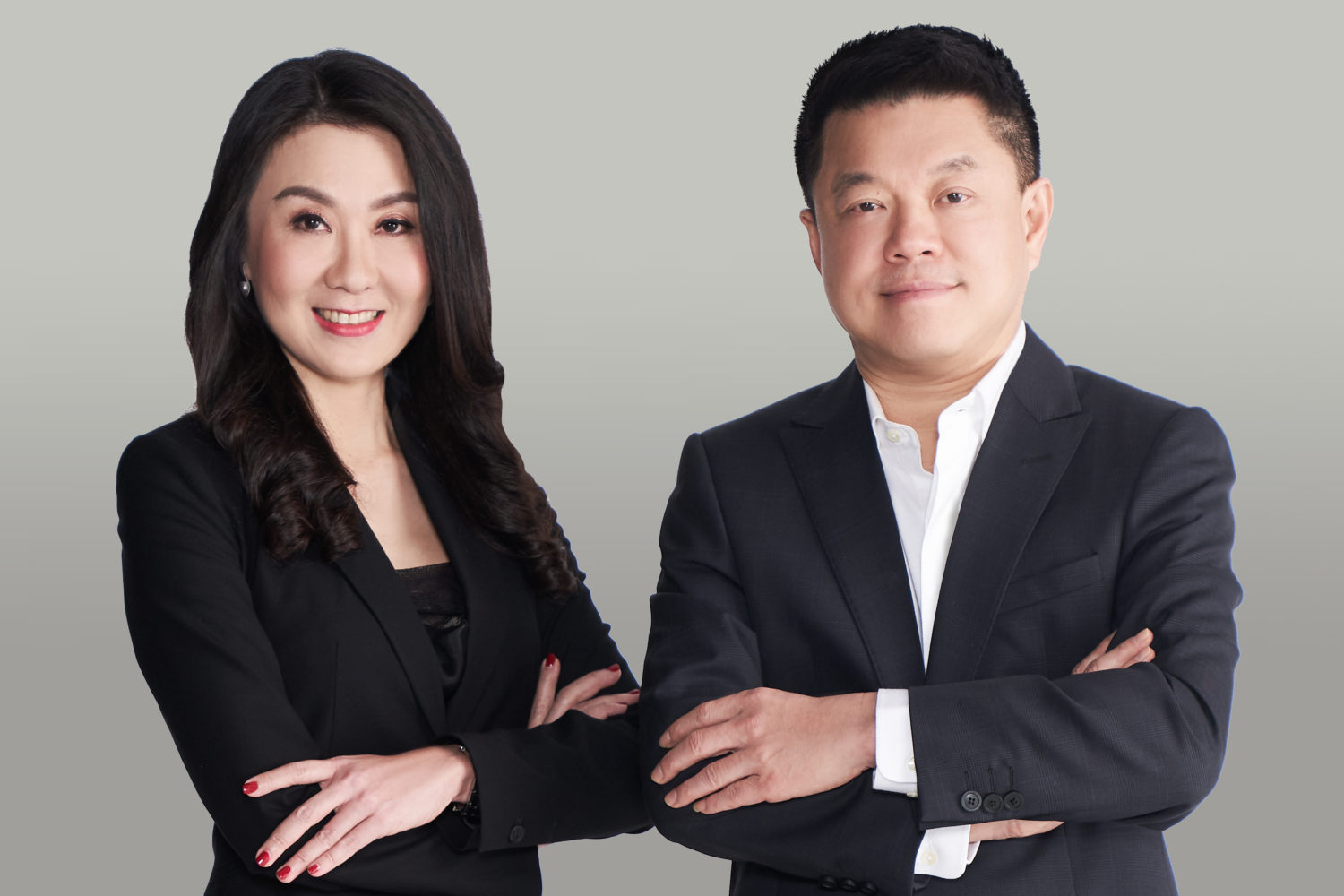 Amid the decline of the COVID-19 crisis in Thailand, the lockdown measures have been relaxed. A host of businesses have resumed their operation. The whole economic system is being recovered. With its progressive vision and preparedness, RS Group has brought its strength in entertainment to create a unique business model. The commerce business run by RS Mall has found more growth than impact and will make even more income after the crisis of COVID-19. The unique 'Entertainmerce' business model is preparing to launch new products and offer hot promotions to stimulate sales in the second half of the year. The company is also working on expanding a new selling channel and seeking new partnerships to secure sustainable growth, with the new S curve expected to be witnessed by the end of 2020.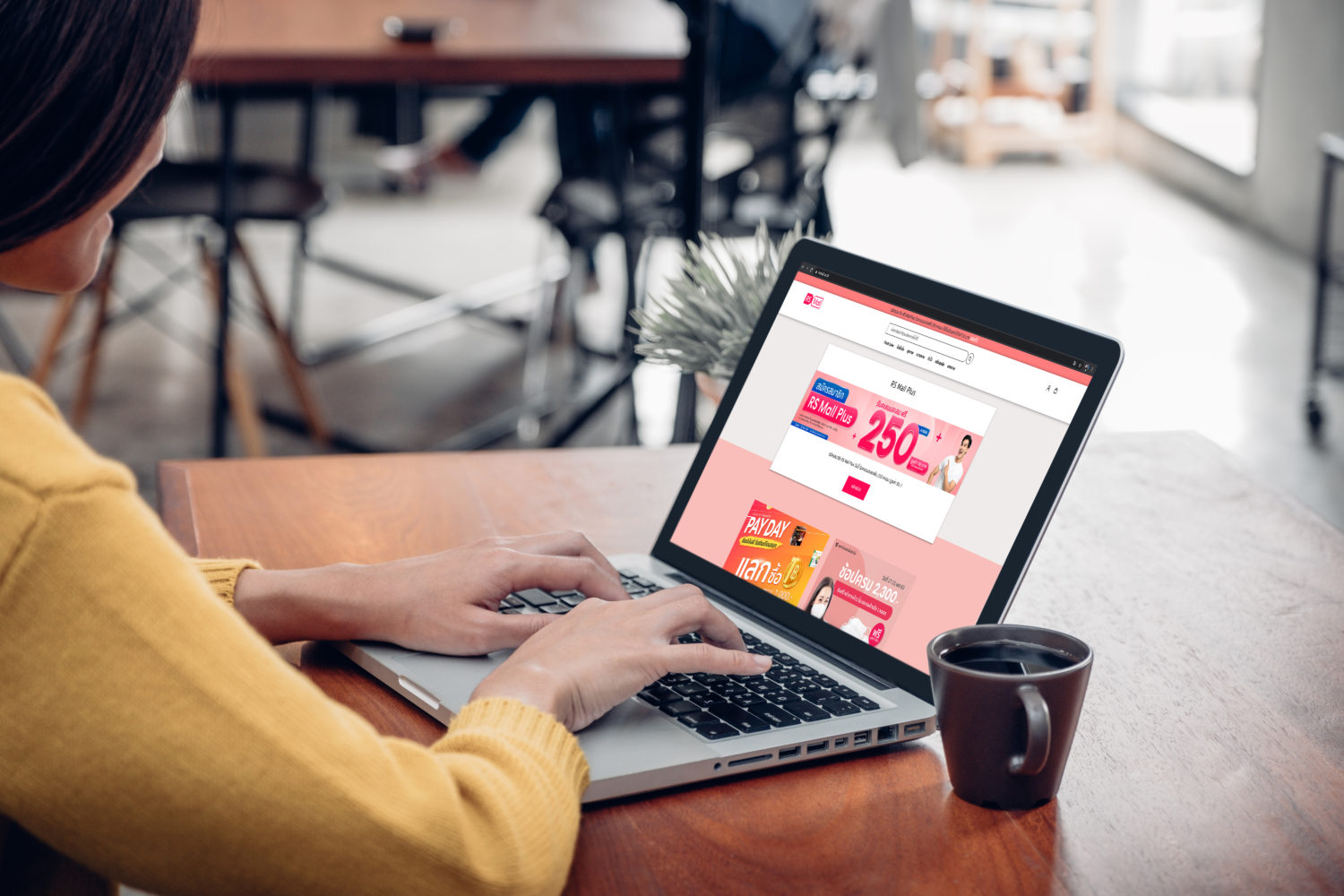 Mr. Surachai Chetchotisak, Chief Executive Officer, said, "RS Mall is not just a platform for selling goods. We are also managing the products from upstream to downstream, starting from manufacturing our branded products by Life Star Co., Ltd, launching marketing strategies, producing creative and entertaining advertisements, creating online and on-air platforms, customer data analysis and management, warehouse management, and product delivery. With our newly developed 'Entertainmerce" business model, the performance in Q1 has grown significantly. RS Mall currently has 1.4 customers and expects that the number will reach 1.7 million customers due to more selling channels and partners to establish robust growth. Mergers and acquisitions (M&A) will be one of the key strategies to create a complete ecosystem very quickly. It is expected to add more business value, enhance competitiveness, and secure sustainability for the corporate in the long term. Everything will be clearer by the end of this year."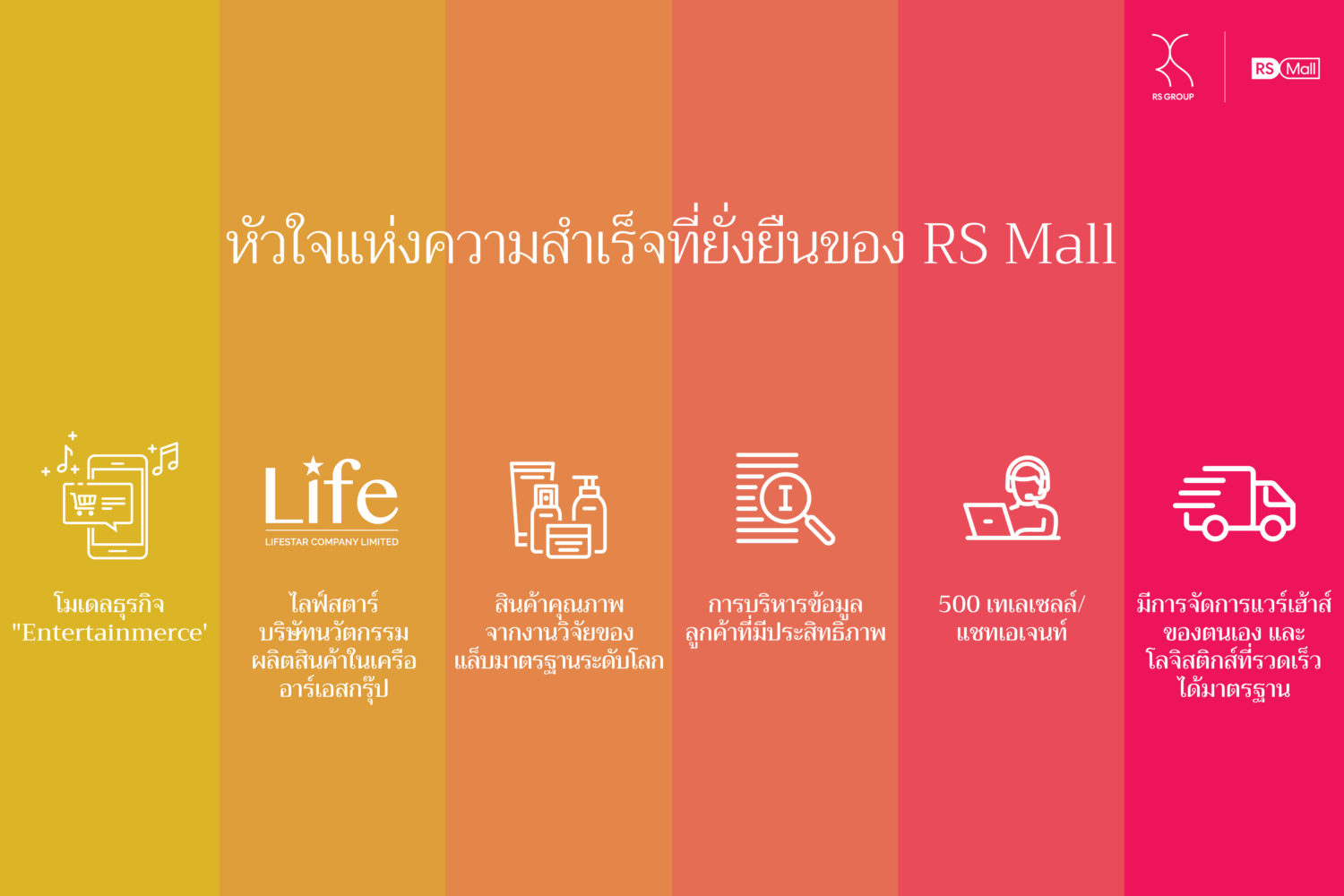 Mrs. Pornpan Techarungchaikul, RS Chief Commercial Officer, revealed that "the constantly increasing trend of healthcare drives the growth in sales of health-related products, especially supplementary food, beauty, and immunity products. The pandemic of COVID-19 is a supportive factor for health and supplementary food products. Products sold on RS Mall platforms, both on-air and online, come from Life Star by approximately 60% or more than 100 SKUs and from our partners by 40%, with a total of more than 200 SKUs. The items from Life Star that reaches the rank of Product Champion include immunity products, eye care products, hair, and skincare products, healthy drinks, and sleep-enhancing products. All these are beauty and health innovation products. With advanced knowledge and technology from our experts, global innovation awards, and the supportive factor of COVID-19, purchase frequency is expected to rise from 1.8 to 2.5 times a year. As of today, the value of each purchase order is around 2,300 baht."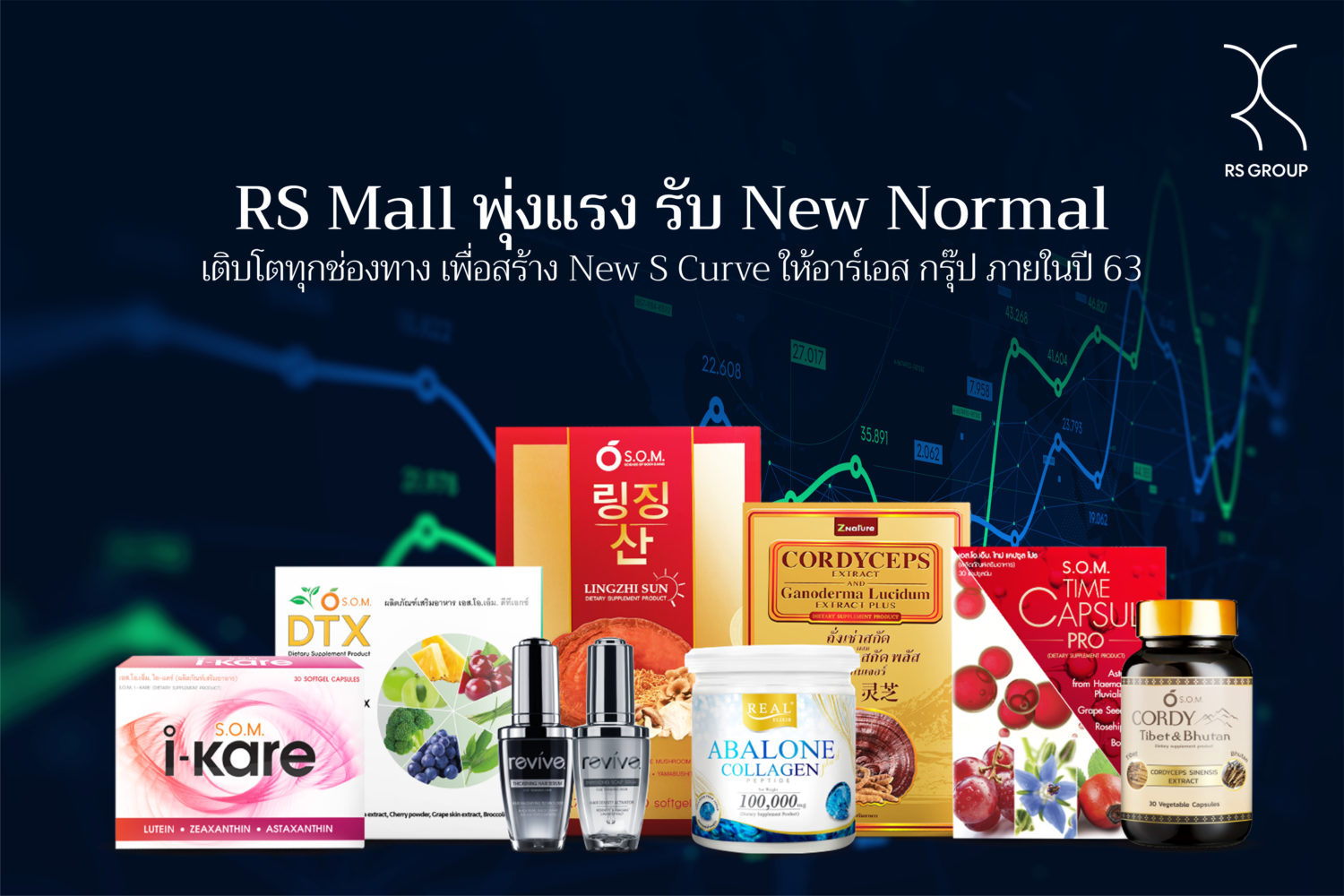 Recently, RS Mall has launched the campaign called "RS Mall Midyear Super Sale: Healthy all over the Country" to reinvigorate the economy and thank the customers. The items in the midyear sales were exclusively selected, especially health products with superior quality. However, the products in this promotion cover both health and beauty products. For every item ordered via RS Mall, customers will get another one for free. Orders can be made via digital TV channels or online at www.rsmall.co.th around the clock. Shop now and get free delivery nationwide from 15-21 June 2020.