RS Group advances RS pet all with 100 million baht investment
to obtain 51% of HATO's shares
Fully accelerates its pet wellness business
while marking its new milestone in creating its petconomy as planned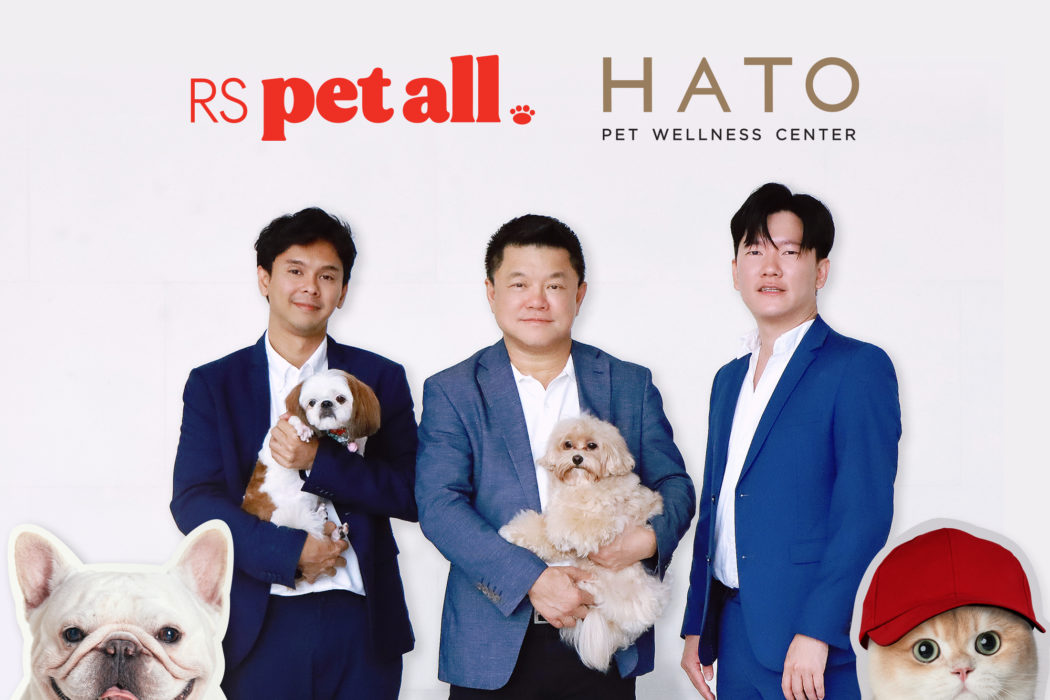 While the leadership team and staffs of RS Group share the love and passion for pets, it is obviously noticeable that the pet businesses across all segments are growing constantly in line with the behaviors of the increasing number of pet-owning consumers. All of these factors have driven RS Group, one of the top players in commerce, media and entertainment under the business model Entertainmerce, to pursue opportunities in accordance with its planned strategies to further fulfill the ecosystem of its pet business with the establishment of RS pet all Co., Ltd. for investing in the full-service pet business or petconomy. Recently, it has invested 100 million baht in Hato Pet Wellness Center Co., Ltd., the full-service center for developing quality of life of pets and expert in the "Preventive Program," which is Thailand's leading program to protect pets from illnesses and promote their wellness. Meanwhile, it is planning to launch other related businesses while aiming to be one of the industry's leading players and become listed in the Stock Exchange of Thailand (SET) within three years.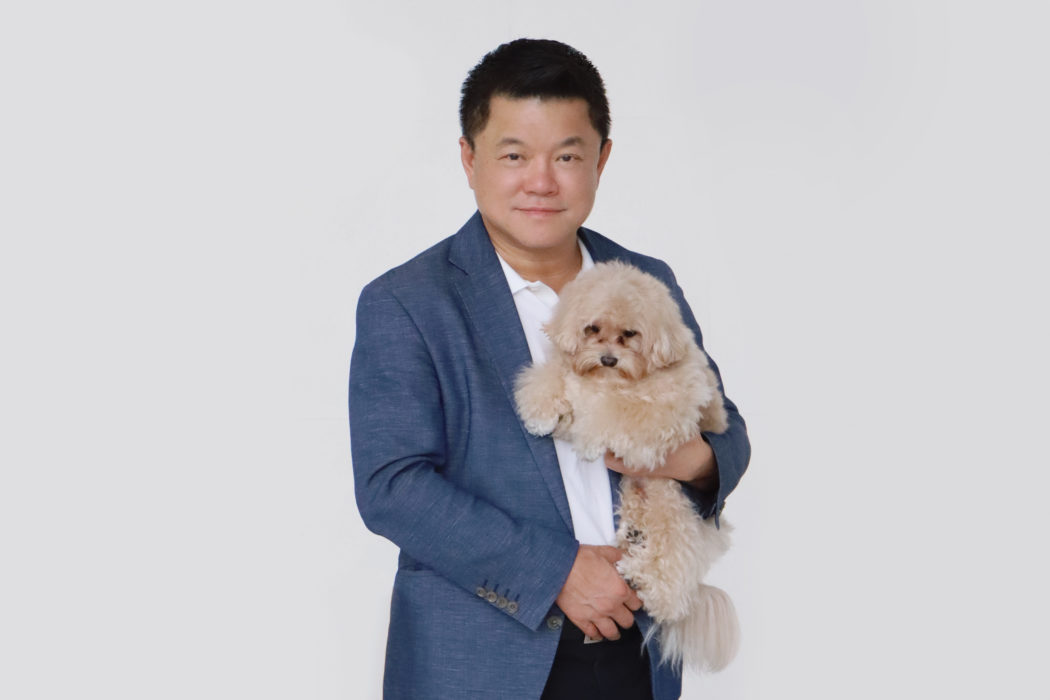 Mr. Surachai Chetchotisak, Chief Executive Officer of RS Public Company Limited, said: "RS Group's pet business originated from my passion for dogs and desire to improve quality of life and wellness of pets, along with the significantly growing potential of petconomy. This led RS Group to fully enter the market and always look for potential partners to expand and complete the full-service pet business together. As Hato Pet Wellness Center is a prominent brand with expertise in pet wellness and impressive growth, managed by a competent leadership team and employees who share the same determination and purpose as RS Group's 'Life Enriching' that aims to elevate all aspects of living of both people and their pets. With the right partner that has the relevant expertise in the industry, the pet business of both RS Group and HATO will be further strengthened under RS pet all Co., Ltd. In addition to the 100 million baht investment in 51% of the shares, we are confident that experience of RS Group's management team and employees combining with our capability of various media and entertainment businesses under the business model Entertainmerce will support HATO to become more well-known and provide more accessibility to its target groups, while strengthening the organization management, marketing, CRM system and operational system management, which will enhance the pet wellness business under HATO Group to obtain the most comprehensive solutions and quickly achieve robust growth."
Dr. Supapat Piyachaiwut, DVM, Chief Executive Officer of Hato Pet Wellness Center Co., Ltd., said: "Our mission is to enhance quality of life and wellness of pets to prolong their life as much as possible. Especially, we focus on preventive medicine that helps prevent diseases even before they start and develop proper fundamental knowledge to improve quality of life of pets. Through products and services that we have designed specifically for each different pet age, we determine to enhance pet lifetime value for both owners and their pets to enjoy their time together throughout their lifetimes. Having RS Group invest in our business, we are inspired to explore more opportunities to break into new product and service markets. Moreover, the movement contributes to further increase HATO's capability in terms of investment budget, operational system management, marketing and communications. Throughout the past four years that we have operated the business, we have enjoyed our twofold growth. To be specific, HATO generated a total income of 60 million baht in 2022. As RS has now become our strategic partner, HATO's ecosystem will be even more completed. We anticipate an increase in revenue to 100 million baht by the end of this year. In 2023, we decided to focus on two business models, including the launch of two HATO Animal Hospitals – five-star animal hospitals offering all treatments – located in prime areas of Bangkok, and the development of HATO Vet Select products under the brand HATO, which consists of over 10 SKUs covering grooming and spa products and wellness treats for better health of pets. The products will be available across online platforms and nationwide pet shops in order to widen HATO's customer base according to our strategy."
Hato Pet Wellness Center has three co-founders, namely Dr. Supapat Piyachaiwut, DVM; Dr. Sarun Naraprasertkul, DVM; and Dr. Atkarut Kosit, DVM. The business consists of services and imported and domestic pet-related products. Its service centers include five branches in three different types – 1. Hato Pet Wellness Center, the clinic with bath and spa services 2. Hato Cat Wellness Center, the full-service clinic to elevate quality of life of cats, and 3. HATO Home with the model "Private Pet Community" comprising clinic, accommodation, pet shop, relaxing garden and activity space, such as yard and swimming pool for pets. The community has everything owners need for caring their pets all in one place. In addition, it has also begun its animal hospital business with the opening of hospital called Bangkok Chaiyapruek Animal Hospital.
"Having become a part of RS pet all, Hato Pet Wellness is another significant piece to complete the pet business ecosystem of RS Group and advance our petconomy development. We are confident that RS pet all will be able to offer innovative services, care and a wide range of products to satisfy different demands of animal lovers. According to our belief that a pet is a family member that has its own lifestyle and deserves good quality of life as much as a human does, RS pet all will contribute to create an experience of happiness and connect people with their pets through deep and valuable relationship. Above all, with our passion and clear goals, RS pet all is ready to advance to become a top petconomy player and will be prepared to spin off to the Stock Exchange Market within three years," Mr. Surachai concluded.
For more information and updates of RS Group, please visit www.rs.co.th and https://www.facebook.com/RSGROUPOFFICIAL
###