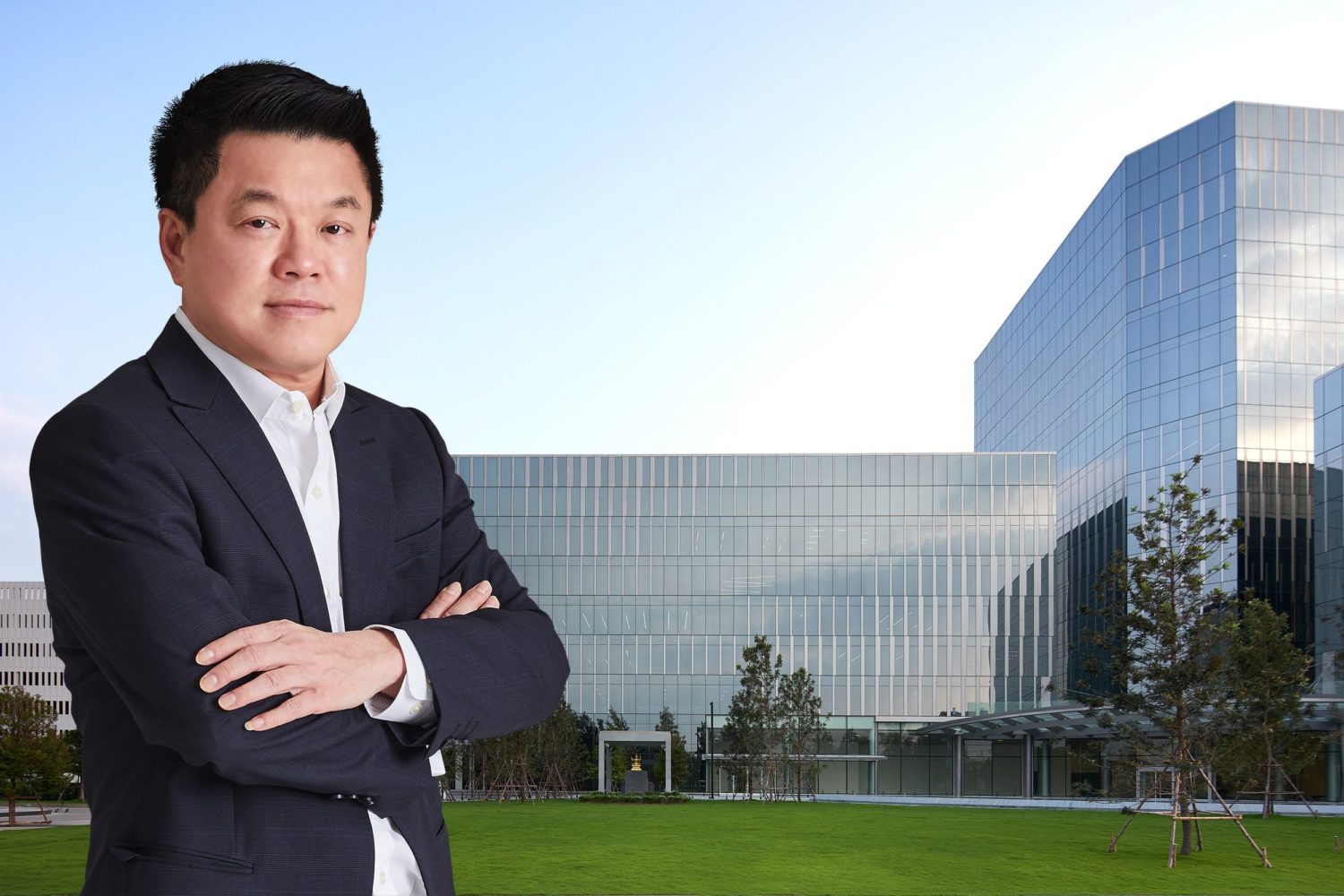 'RS' reaffirms the growth of Entertainmerce business, reaching a new high against the economy
As the COVID-19 pandemic continues to spread to the rest of the world and has caused economic impact, RS Public Company Limited or RS Group has adapted itself quickly to the situation and continued to grow since the beginning of the year. Its commerce revenue has increased both on air and online thanks to the new "Entertainmerce" business model which incorporates entertainment and commerce businesses to leverage the Group's strength and ensure synergy from upstream to downstream.
Currently, the RS Group's business structure is divided into two parts:
1. Entertainment & media including digital TV channel Channel 8, COOLfarenheit radio station and music business
2. Commerce business including MPC platform RS Mall selling products and services in various categories, and Lifestar beauty and health innovations
Surachai Chetchotisak, CEO of RS Public Company Limited, said, "The ratio of the RS Group's business is 60% commerce, and 40% entertainment & media. We believe that in two years the commerce business will be 80%, but not because our entertainment & media business is not growing – it's because the commerce business will grow significantly due to the bigger market value."
"We always seek new opportunities and be prepared for any possibility, and therefore we have surpassed our target in the first quarter of 2020. We have a variety of businesses and we are quick to adapt to the situation."
RS Mall, a Multi Platform Commerce channel, has become a virtual mall that offers both online and offline access through Channel 8 and other partner TV channels including Workpoint, Thairath TV, and Amarin TV, as well as online channels like www.rsmall.co.th, its application and other social media platforms. RS Mall offers products for all lifestyle needs, but the most popular category is health and beauty. T้he supporting factors for its growth in the first three months of the year are:
1) Health products that meet the demands of consumers amidst the COVID-19 outbreak.
2) 24/7 call center service and online service, as well as fast delivery.
3) Data management using PDS (Predictive Dialing System) and CRM to increase effectiveness and enhance experience and understanding about each customer.
4) Loyalty Program for members of RS Mall Plus. After less than a month since the program was introduced, there are more than 100,000 members already.  
Top three bestselling products of RS Mall are all in the health category, namely S.O.M. Cordy Tibet & Bhutan, S.O.M. CMax coffee, and eye boosting supplement S.O.M. i-Kare. The three products combined generated 150 million baht in the first quarter.
Channel 8 continues to offer quality content loved by its audience around the country, with addictive series, in-depth news programs, and popular boxing shows loved by fans of boxing. The content is also available on other channels such as YouTube, Facebook, Line TV to generate more income, in partnership with local and international partners. In the first quarter of 2020, the revenue recognition is already strong.
COOLfahrenheit, Thailand's all-time favorite radio station from COOLISM, with 50 million online users a month and a total usage of a billion seconds per month, will highlight the Music-Led Lifestyle concept by offering podcasts on interesting lifestyle topics like music, beauty, sports, health and food to present attractive content to the audience.
Its music business has constantly adapted to win in the digital era, with new partnerships and consumer engagement through new channels. Recently, RS has partnered with LINE Thailand to introduce LINE Melody and LINE STICKERS. The D2B LINE stickers saw the highest downloads in the first day of the launch, and D2B's music was among the most searched songs in February. The top three songs were Mai Plian Jai (Ther Khon Deaw), Sa (San San), and Yung Khid Thueng Kun (Rue Plao). Kamikaze LINE Melody and LINE stickers will soon be introduced, and many songs from RS will be launched as well, which is expected to generate more revenue.
Surachai added, "Although the COVID-19 outbreak has halted the economy in general, RS and our Entertainmerce business model, which leverages the strength of our media and music businesses in great synergy, have helped us win and succeed faster. In terms of value chain, we have everything from upstream to downstream and we are able to manage the entire value chain to ensure complete synergy. With our team's unique strength and capability, I am certain that in 2020 we will continue to reach a new high as expected."
Get the latest updates from the RS Group at www.rs.co.th