RS Group Joins "We Change by Chatuchak – Kayak Rak Khlong", Restores Canals in Chatuchak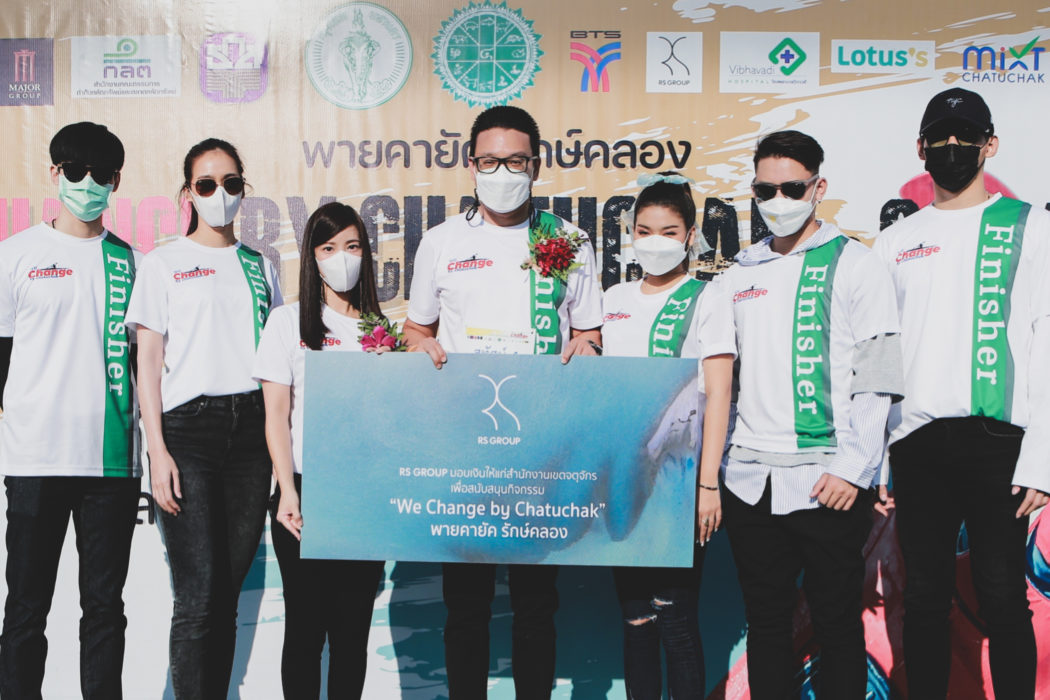 To promote participation of people's networks, government organizations and the private sectors in the conservation and rehabilitation of canals in Chatuchak, to support the development of community-based tourism, and to stimulate local economy, RS Public Company Limited, or RS Group, led by Ms. Nithikan Chitcharoen, Director of Brand and Corporate Communications, has brought an army of celebrities such as Ohm-Thitiwat Ritprasert, Phum-Puriphan Subsangsawat, Tian-Atcharee Buakhiao, Ble Pathumrat R-Siam, and Thanya R-Siam to participate in "We Change by Chatuchak – Kayak Rak Khlong"- a garbage-collecting kayaking activity covering Lat Phrao Canal – Bang Khen Canal – Prem Prachakorn Canal. The campaign aims to restore waterways and highlight the unique aquatic landscape of Chatuchak area, while fosters awareness in the conservation and restoration of local water resources. The event is organized by Chatuchak District Office led by Mr. Sakolthee Phatthiyakul, Deputy Governor of Bangkok Metropolitan Administration, along with Mr. Khachit Chatchavanich, Permanent Secretary of Bangkok Metropolitan Administration, and Mr. Pornlert Penpas, Director of Chatuchak District.
Ms. Nithikan Chitcharoen, Director of Brand and Corporate Communications, revealed that "since the company has been relocated to Chatuchak, we have always been giving back to the society, which is our commitment to contribute to the welfare and quality of life of people living in the surrounding communities. We cooperate with Chatuchak District to keep the river and local canals clean, as we are situated near them as well. These canals are very important whether in terms of traffic or hygiene. If we work together and take care of them, they would not be any problems for the surrounding communities in terms of cleanliness. Our participation in this event raises the awareness for clean river and canals. In addition, we are ready to provide a continuous support for the communities by focusing on education and right understanding regarding health and environment."
RS Group is ready to carry on the initiative, allowing itself and the communities to coexist in accordance with the company's core mission: to inspire people and fulfill their happiness. We will cooperate with various administrations to bring the society onto a new level and alleviate poverty for the better quality of life through sustainable methods.
Follow us for news and updates on RS Group at www.rs.co.th and https://www.facebook.com/RSGROUPOFFICIAL
###