RS Group to spin off its newly restructured businesses
Striving to be 'Life Enriching'
Revive its music business while developing RS Pet All to serve the growing petconomy trend

Expand its commerce business to the mass market

Expect to grow this year's revenue to over 5.5 billion baht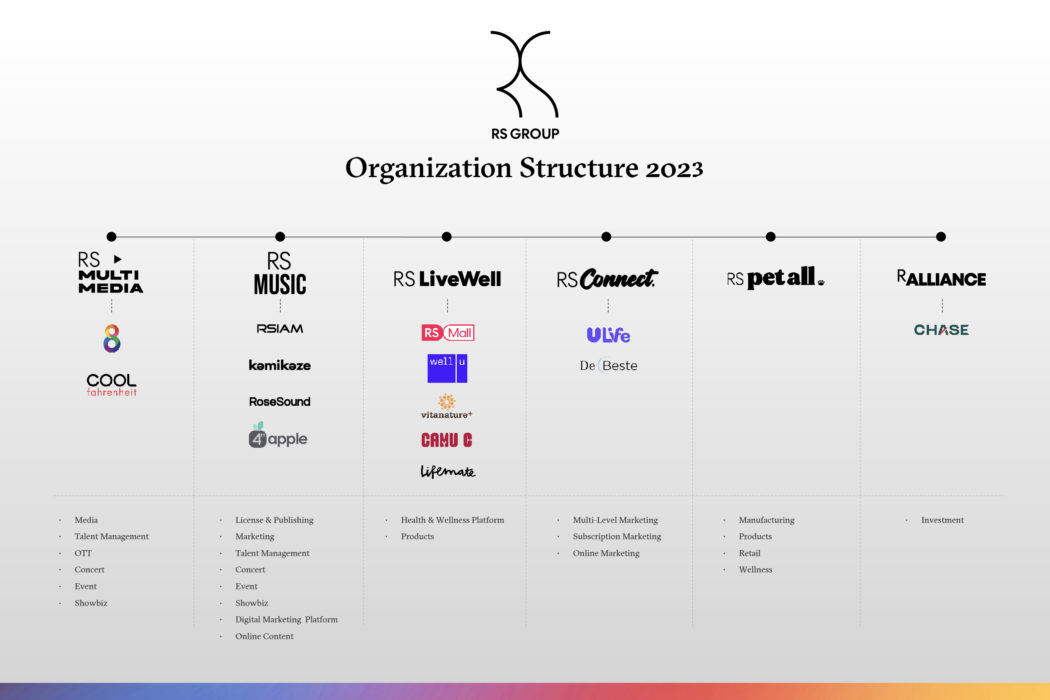 RS Public Company Limited or RS Group announced its latest movement into the new challenge with the major organization restructuring, striving to become "Life Enriching." It does not only strive to fulfill happiness and demands of consumers with its products and services, but also to "elevate all aspects of customers' lives." Besides creating joyful moments, it aims to improve quality of life and well-being of people and pets with all the businesses under the group. While its media and entertainment business units will vigorously resume its music business with its new business model, its commerce business will continue growing with new channels and partners and fully enter the mass market. In addition, RS Pet All has been established to serve the expanding petconomy trend. According to the organization's long-term strategy to support its Entertainmerce business model, RS Group is also moving forward to restructure and expand its new businesses, growing further both horizontally and vertically. The long-term strategy is expected to increase this year's revenue to 5.5 billion baht, prepare RS Group to spin off its affiliates to be listed on SET and boost the group's market capitalization to 100 billion baht in the next three years.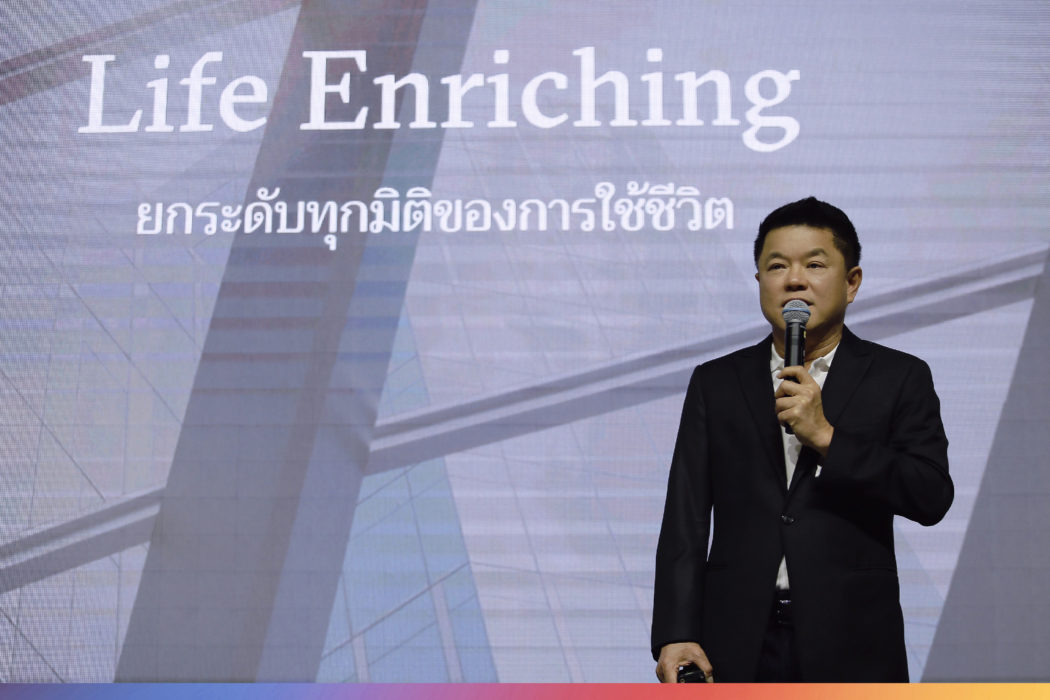 Mr. Surachai Chetchotisak, Chief Executive Officer of RS Public Company Limited, said: "It has been three years since RS Group announced a rebranding and successfully transformed the organization under the Entertainmerce business model. It was even referred to be a case study for business transformation. Even though we faced unexpected circumstances, such as the pandemic and economic slowdown, throughout the past three years, we adapted ourselves instantly, always sought opportunities in the midst of crises, and never ceased to move forward the company. As this year's challenge, we set our goal to become 'Life Enriching,' striving to improve every dimension of customers' lives with all our businesses. Meanwhile, we have restructured the organization into six business units to align with our long-term strategy, resulting in significant vertical growth and business expansion on a horizontal scale. This will fulfill RS Group's ecosystem, from upstream to downstream businesses, to support the group to grow more sustainably, get ready to spin off its affiliates to be listed on SET, and raise its market capitalization to reach 100 billion baht in the next three years."
RS Group's new organization structure is divided into six main businesses, namely:
RS Multimedia, including Channel 8 and COOLfahrenheit
RS Music, including the music labels RSIAM, kamikaze and RoseSound, as well as 4th Apple
RS LiveWell, including RS Mall and its product brands, namely well u, Vitanature+, Lifemate and Camu C
RS Connect, including ULife and De Beste
RS Pet All, the group's new business providing end-to-end products and services for pets
R Alliance, managing investment, according to M&A and JV strategies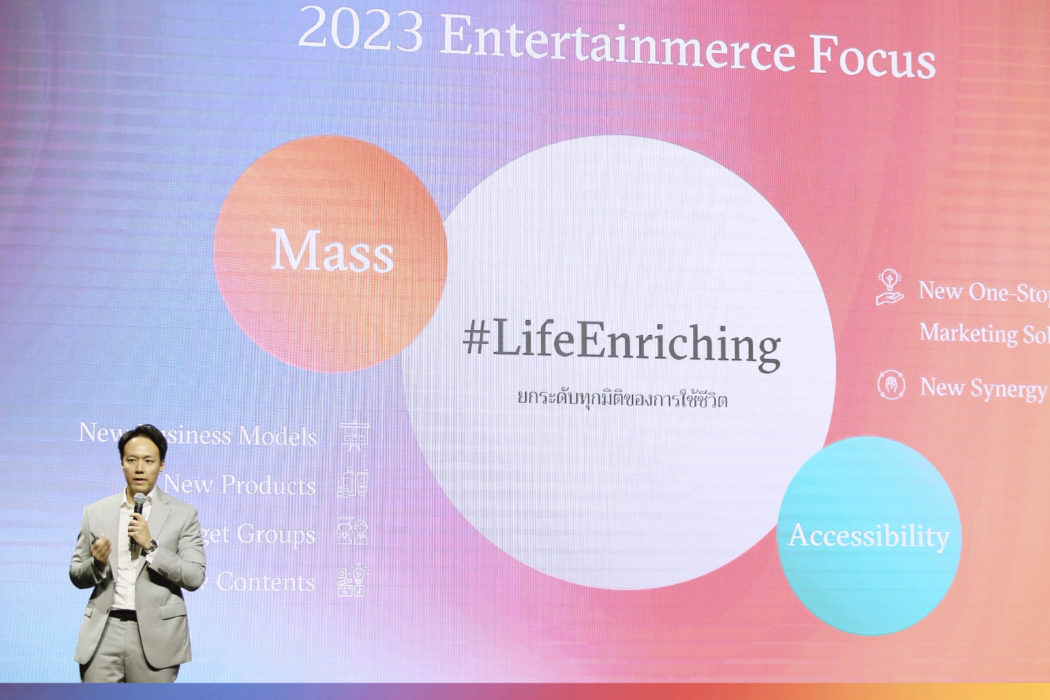 Mr. Wittawat Wetchabutsakorn, Chief Financial Officer revealed: "For last year's highlights, RS Group enjoyed our remarkable success, such as taking over Unilever Life or ULife which was Unilever's direct sales business, and Popcoin being listed on XT.com, one of the world's trustworthy cryptocurrency exchanges. Besides, Lifemate was also able to expand its diverse range of feed and products for pets to 81 SKUs, and broadened the network of stores to almost 600 stores nationwide. Recently, RS Group has also been listed in the Thailand Sustainability Investment Index (THSI) for two consecutive years and established Pet All Co., Ltd. to kick off its investment in the petconomy by starting its end-to-end pet business, which helps expand RS Group's ecosystem further and bring out the potential of each business to effectively support each other. This year, RS Group will continue moving forward our businesses with the Entertainmerce model, while reaching to the goal to become Life Enriching by focusing on the mass market and widen accessibility to more groups of customers with various distribution channels and partners. It is expected that this year's revenue will grow to 5.5 billion baht, including 3.1 billion baht from the commerce business and 2.4 billion baht from the media and entertainment businesses."
Highlights of RS Group's commerce business in 2023 include: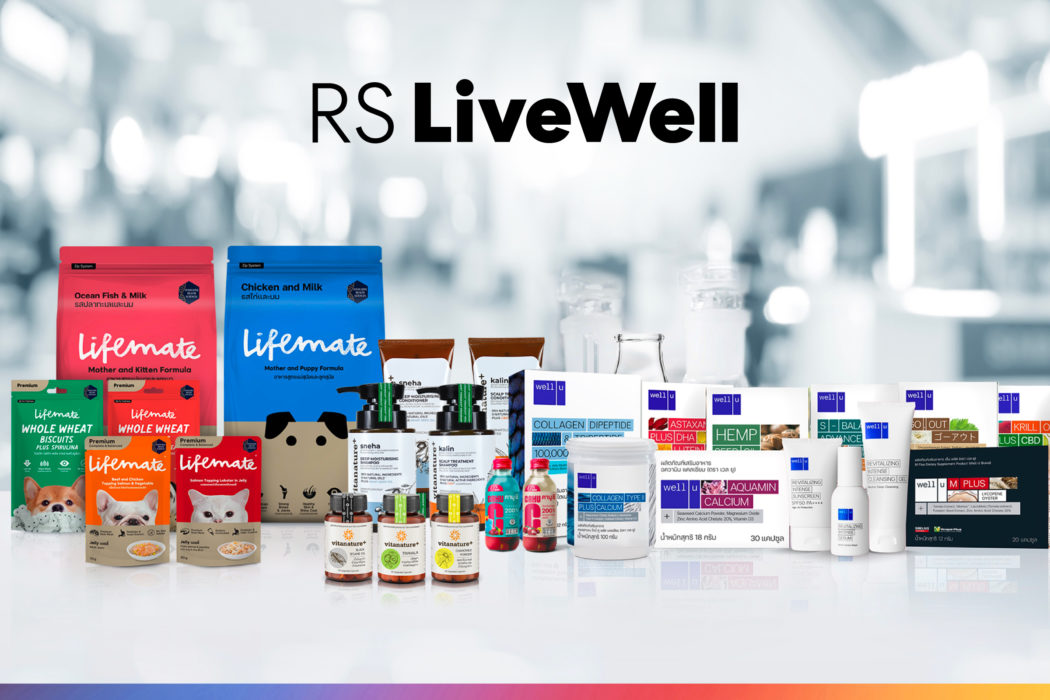 RS LiveWell Co., Ltd.
well u and Vitanature+ will launch a total of 19 new SKUs in the categories of food supplements, drinks and personal care.
Lifemate will introduce 22 new SKUs in the categories of specialty food, dog and cat treats and cleaning products. In addition, it will expand distribution channels to modern trade and international market.
Some RS LiveWell's products will collaborate with partners to increase channels to specialty stores and duty-free shops with the aim to target Chinese tourists.
RS Mall, the on-air and online shopping platform for health and beauty care products, will also join hands with more diverse partners, such as leading financial institutions, hospitals, clinics and insurance companies. While it strives to create new customer base, it will strengthen the CRM system further.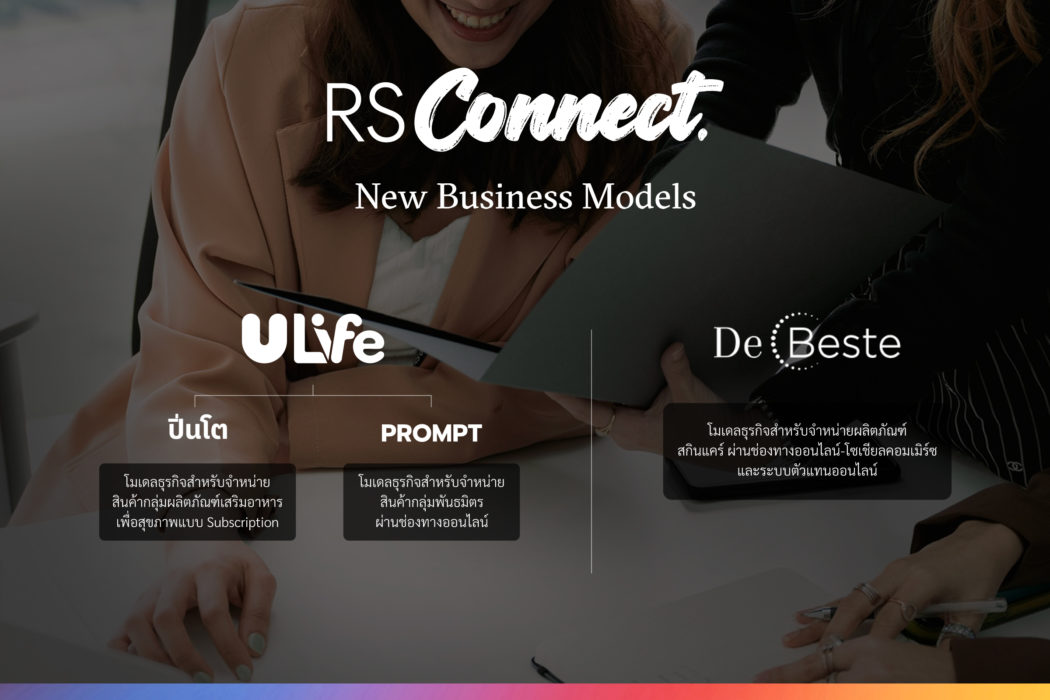 RS Connect Co., Ltd. will adjust its business structure and create new business models, including:
'ULife,' the modern direct sales business, will diversify its business models, including 'Pinto' – a new subscription-based business model for selling food supplements, and 'PROMPT' – a business model for selling products from partnered businesses through online channels.
De Beste, a skincare product brand for Asians, will focus on selling its products through online and social commerce, as well as online marketing.
ULife is also planning to launch four SKUs in the categories of food supplements and beauty care under the brands aviance and beyonde. Meanwhile, De Beste will release three new SKUs, covering soaps, sunscreens and beauty detox products. Moreover, ULife will create ULife Space, the community where business partners can gather, while establishing its R&D Creation Center which partners with over 100 leading research institutions and suppliers from all over the world.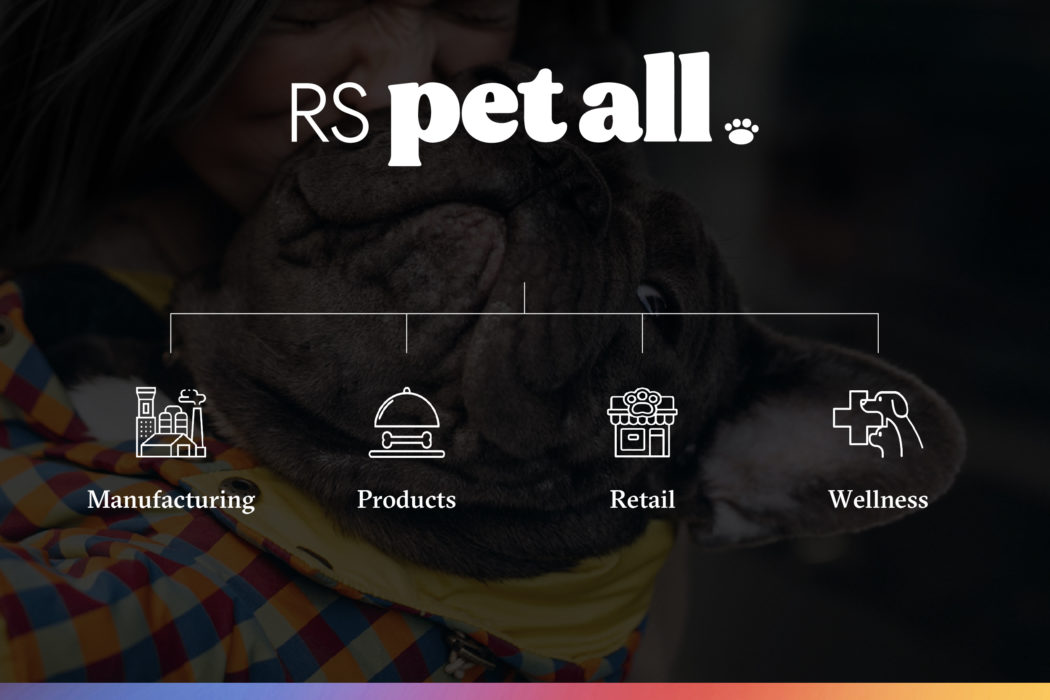 RS Pet All Co., Ltd. conducts an end-to-end pet business, which includes services from upstream to downstream, namely manufacturing, products, retail and wellness services for pets.
This year, RS Group's media and entertainment businesses will focus on making a big impact by creating a one-of-a-kind music business model, as well as offering online and on-ground contents to reach all target groups – Gen X, Gen Y and Gen Z. To further enhance business opportunities, it will also explore partners and develop M&A. Highlights of the businesses include: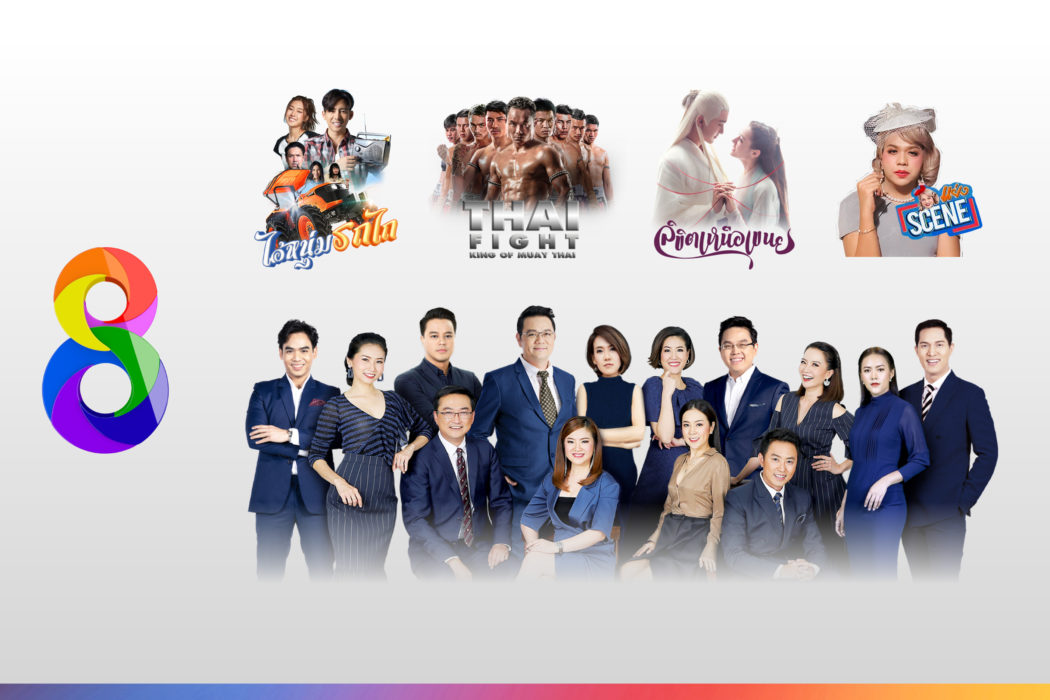 RS Multimedia Co., Ltd.
Channel 8 will focus on "Phuthon Marketing," targeting the mass market living in countryside areas. Contents including series will be significantly adjusted, offering even more various tastes to audiences under its strategy and the concept "Channel 8 Series: check it out and enjoy before anyone else" (ละครช่อง 8 ดูก่อนใคร สนุกก่อนใคร). The channel will gather Thai stars and popular online influencers to serve happiness right on screens in both Thailand and other Asian countries. Moreover, it will reinforce its leadership as the King of Fighting Sports with four well-known boxing programs. Online contents will be featured on all platforms and reach various audiences through a range of OTT service providers, including iQIYI, Viu, WeTV, AIS PLAY, POPS.TV and
COOLfahrenheit, Thailand's favorite radio station with the most listeners, will further diversify lifestyle contents to reach all target groups, while maintaining the existing listener base. Listeners can reach COOLfahrenheit through multiple channels, namely FM 93, COOLISM Application, and streaming platforms, such as JOOX, Siri, Apple Music, Google Home and Google Assistant. In addition, COOLfahrenheit will also host several fun activities, such as COOL Outing and Ink Eat All Around, the audience's all-time favorite activities. Meanwhile, COOLive is planning to hold four big concerts, namely RS HITS JOURNEY 2023, D2B 22nd Anniversary Concert 2023, kamikaze party reunion and RS MEETING DANCETINATION CONCERT 2023. Moreover, four festivals will be held, namely COOL Summer Fest, COOL Rainy Fest, COOL URBAN Fest and COOL Winter Fest throughout the year.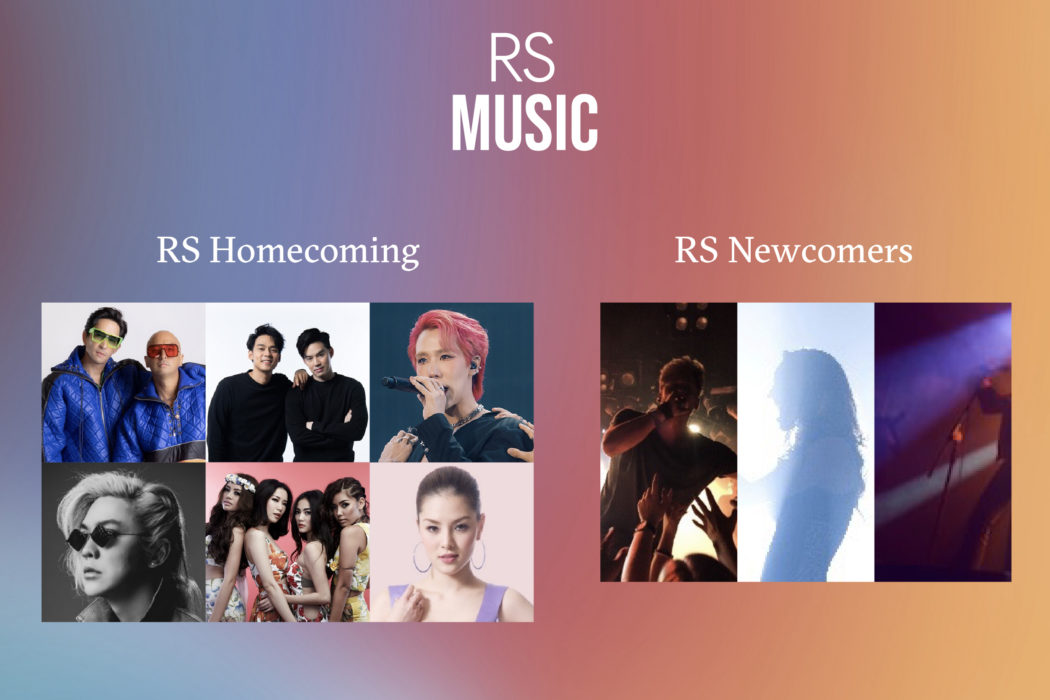 RS Music
In this exciting year, RS will actively revive its music business. The return is firmly planned for the right time and place with its newly restructured business model, strong partners and constant growth of streaming platforms. With the projects RS Homecoming and RS Newcomers, three music labels RSIAM, kamikaze and RoseSound, it will create a phenomenon in the music industry soon.
In the meantime, 4th Apple will release the project VIBE VERSE. The project will include two main activities, namely 'VIBE HOUSE' – a T-Pop audition stage to attract new talents into the industry, and 'VIBE HOUSE' – a series of one-of-a-kind showcases from Thai artists, especially roadshows to different venues, such as beaches and parks, etc., for fans to have memorable experiences with their favorite artists.
 Investment Business
R Alliance Co., Ltd. has held shares in CHASE Asia, an end-to-end asset management and personal loan lending service provider. This year, the business is fully prepared for entering IPO within the first quarter.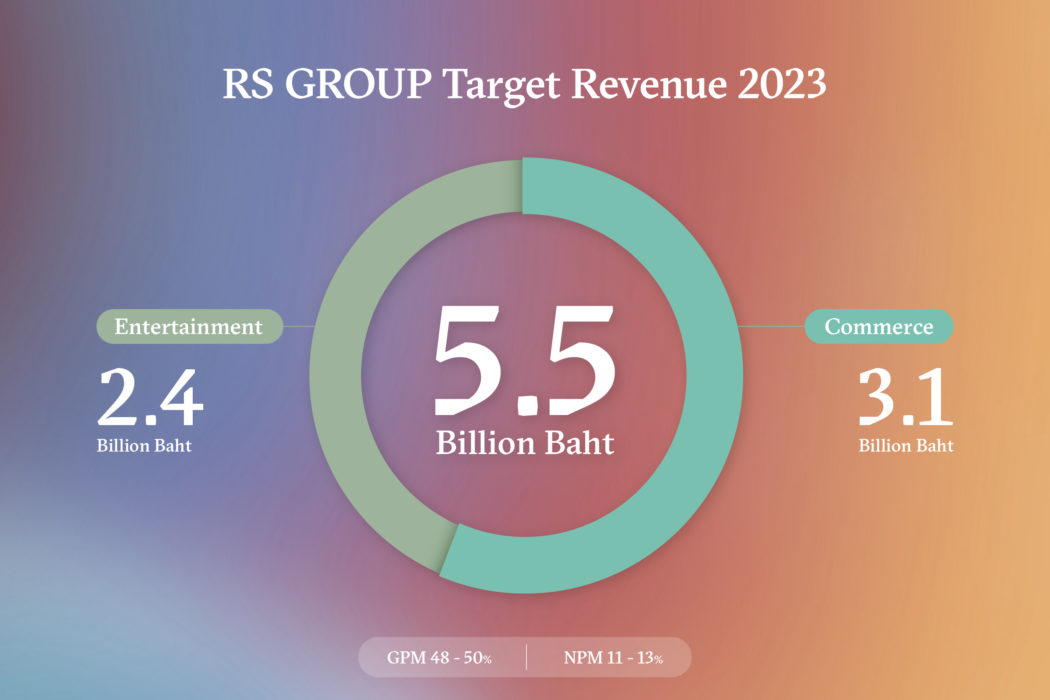 "RS Group also added another team under the Media Sales and Marketing Team to manage media sales and provide one-stop marketing services, covering and connecting media and entertainment of all businesses under RS Group. This will make the value of purchasing advertisements and marketing campaigns more effective and worthwhile for clients with exposure  to the mass market and greatly increase accessibility. In addition, RS Group also strives to find more business partners from a few more M&A deals to strengthen the Entertainmerce business model. Restructuring the organization and developing strategies in line with the new goal, RS Group will grow both vertically and horizontally, raise the value of each business units and spin off the business vigorously," Mr. Wittawat concluded.
For more information and updates from RS Group, please find www.rs.co.th and https://www.facebook.com/RSGROUPOFFICIAL
###