RS Group makes its major move in the commercial sector
with RS LiveWell's investment in Erb, Thailand's well-known fragrance and skincare brand,
Boosting revenue from the health and beauty product category and entering the wellness & spa industry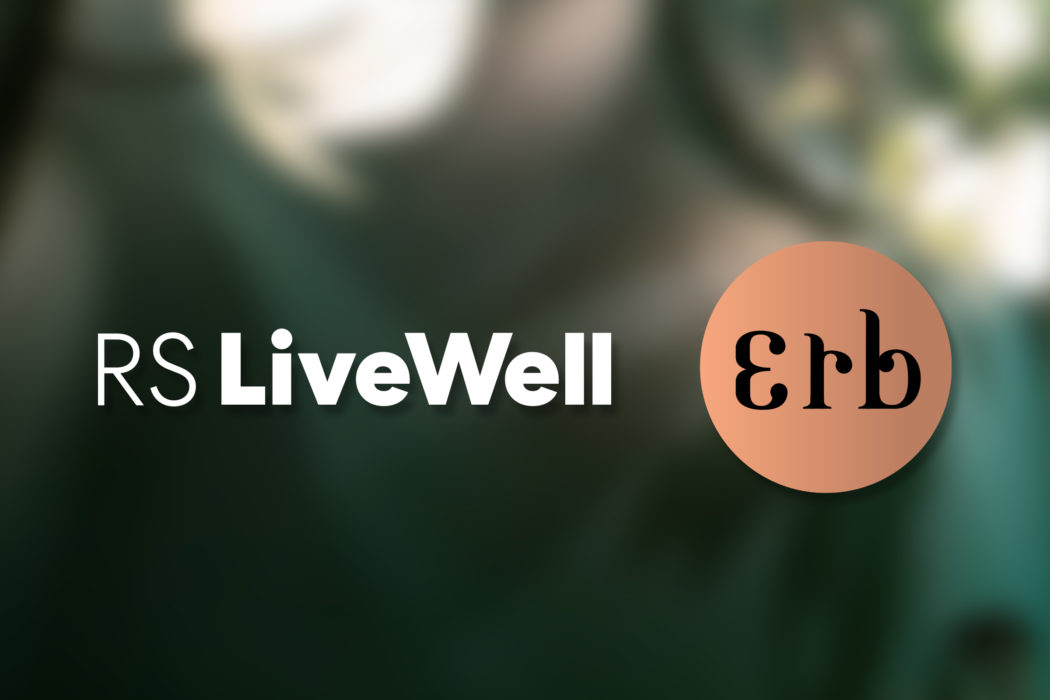 RS Public Company Limited or RS Group actively invests in the health and beauty sector for continued growth and increases the competence of the commerce businesses under the management of RS LiveWell. Recently, the company decided to invest in Erb, Thailand's leading fragrance and skincare brand at a 60% ratio worth approximately 70 million baht. While diversifying the product portfolio, boosting its revenue and strengthening commerce brands under the group, the company is looking for opportunities to enter the wellness & spa industry, which is in line with current trends and has a high growth rate. Under the Entertainmerce model, RS Group will continue growing its businesses by enhancing strengths and concurrent expansion in the commerce and the entertainment businesses.
Mr. Surachai Chetchotisak, Chief Executive Officer of RS Public Company Limited, said: "After RS Group transformed the organization by advancing from the entertainment to the commerce businesses under the Entertainmerce model, we strive to expand the ecosystem for the commerce businesses to remain an exceptional growth rate and explore opportunities to enlarge the investment base consistently. RS LiveWell, the product company that produces and distributes health and beauty products under its owned brands, strives to strengthen the commerce businesses by expanding the product portfolio to cover consumers' demands, diversifying its selling channels and enhancing its efficiency. Recently, we have invested in a famous health and beauty brand. With its outstanding competence and a shared vision with RS, we decided to invest in Erb Asia Co., Ltd. or Erb at a 60% ratio. The brand owns the customer base both domestically and internationally, while being well equipped with the management and employees with specialized expertise in the sector, strong connection and business partners. Once combining the competence together, we are confident that our executives and employees' experience, strong ecosystem and expertise from all the businesses under the Group will enhance Erb's growth in all dimensions, including product development, marketing, communications, and new channel expansion to reach a larger customer base, as well as help the brand have a collection of goods and services that is more complete and has a clearer growth trajectory."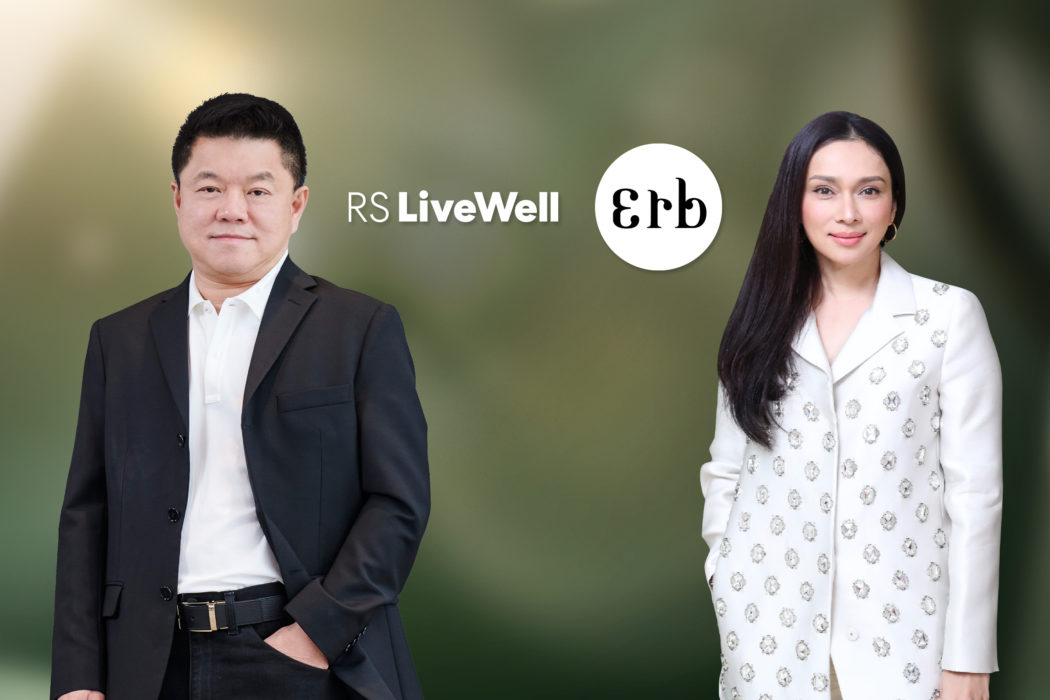 Ms. Pattree Bhakdibutr, Founder of Erb, said: "Erb leverages its distinctive brand image to grow the business in the markets, which have growth potential and align well with the company's core businesses, such as the wellness and spa industry, by building on the brand's strengths to cover other product categories, responding to more health-conscious consumer behavior in today's market. This is a good opportunity for our brand to launch new products and services to meet the market's demand. Therefore, we are exploring new opportunities with more partners to expand new businesses together. The investment fund will be used to form new teams who will take on responsibility in the new businesses, while being leveraged to further build on our business to international markets, the food supplement industry and collaboration projects. In the present, Erb's products are distributed in various countries across the world, including those in Asia, America and Europe. Becoming a part of RS will allow Erb to be stronger as a result of combining both companies' resources and strengths to create long-term growth together."
As of now, Erb's products and services include:
Skincare Products
Home Spa Products
Home Fragrance & Aromatherapy
Amenities & Gifts
Products for Health and Hygiene
Erb Spa Services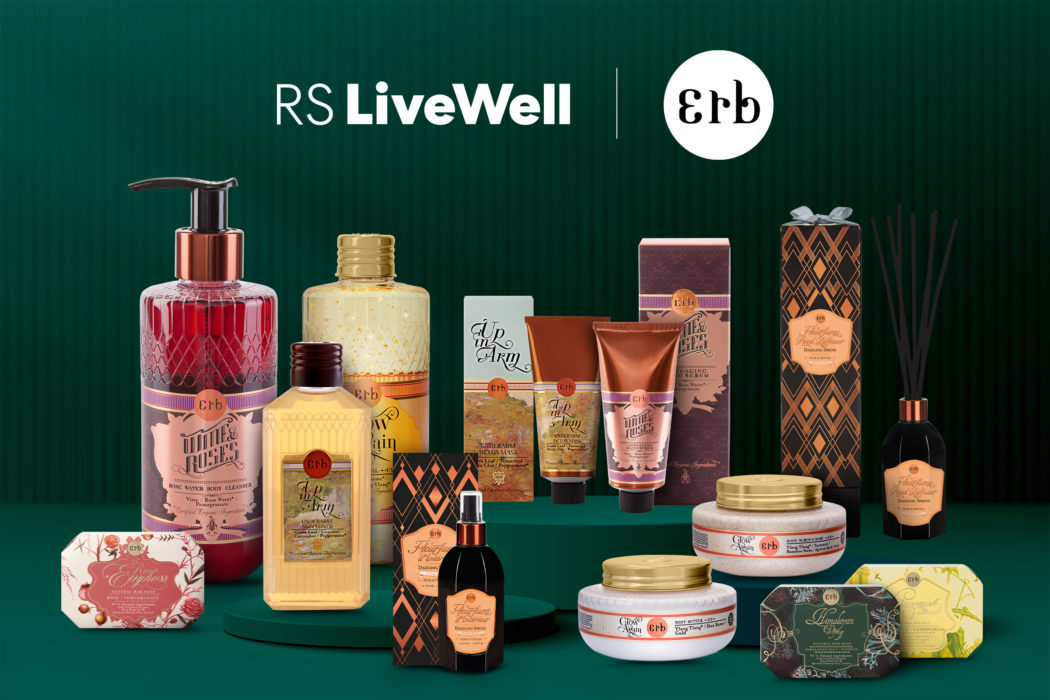 "Erb's existing products and services, especially under the spa business, allowed RS to see opportunities to enter and expand wellness and spa businesses in order to keep up with the recent health trends, such as medical tourism that the government supports to drive forward Thailand to a medical hub. Meanwhile, Erb will also strengthen brands in RS LiveWell's portfolio. However, Erb will keep increasing products to satisfy consumers even more and reach new customer bases through product development with corporate brands, spa business expansion to hotels and prime locations, as well as new collaboration with partners with different strengths. We are confident that our investment in Erb will create further value to the business and definitely energize Thailand's health and wellness market," Mr. Surachai concluded.
For more information and updates of RS Group, please visit www.rs.co.th and https://www.facebook.com/RSGROUPOFFICIAL
###