RS GROUP Appointed APM as Financial Advisor,
With Plans to List ULife on the Stock Exchange of Thailand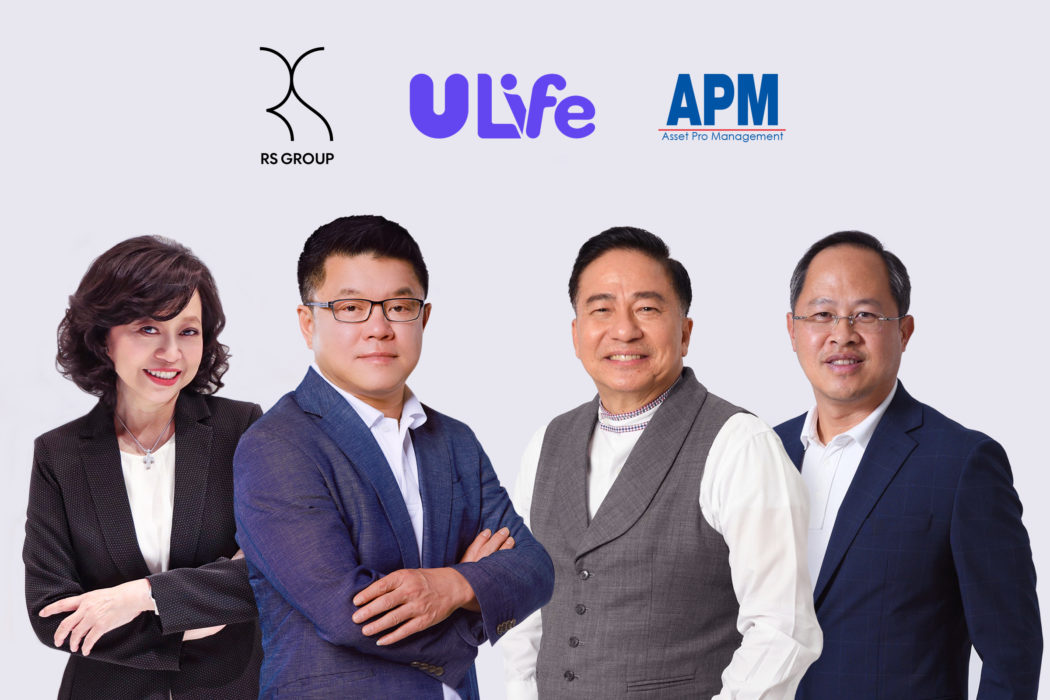 RS Public Company Limited, or RS Group, appointed Asset Pro Management Company Limited (APM) as the financial advisor of RS-ULife Company Limited (ULife), the direct sales business of RS Group, in order to prepare the company to be listed on the Stock Exchange of Thailand. The listing is part of the company's plan to establish itself as one of the top five companies among direct sales players within three years.
Surachai Chetchotisak, Chief Executive Officer, RS Public Company Limited, revealed, "RS-ULife Company Limited, one of the subsidiaries of RS Group, recently appointed Asset Pro Management Company Limited as its financial advisor to restructure the company and its financial structure prior to its listing on SET, which will enhance the company's opportunities and potential for growth. This appointment of the financial advisor is merely the first step of our dedication in building ULife into a strong and unique business under the four-pillar strategy. At the same time, it will also help standardize the company's operations, as required by the regulations for listed companies. After the acquisition was complete, we found that this company has a great potential for skyrocketing growth which will lend itself towards constructive synergies within RS Group. Therefore, we plan to list ULife on the stock market by 2025, allowing investors to co-own this company.
Suchada Theeravachirakul, Chief Executive Officer, RS-ULife Company Limited, said, "As ULife became part of RS Group, it built a synergistic foundation within the group for long-term sustainable growth under the Entertainmerce business model, which certainly sharpened our competitive edge against our competitors. By joining the RS Group's ecosystem which spans across the value chain, from diverse product portfolio, distribution channels, entertainment content, to activities and events, we are seamlessly connected to other business units under the Group via a shared database. These elements will fast-track ULife to be modern, strong, and unique, bringing the company into the industry's top five within three years."
Somphob Sakpunpanom, Chairman, Asset Pro Management Co.,Ltd, as ULife's financial advisor, added, "We recognize ULife's potential. With more than 20 years of experience in direct sales, being under the management of the modern direct sales leader, fundraising, and being listed on Stock Exchange of Thailand will contribute towards ULife's sustainable growth. Furthermore, it will add to the company's credibility among business partners and financial institutions, making this appointment a crucial milestone in establishing its reputation and elevating the quality and transparency of its business practices.
Somsak Sirichainarumitr, Chief Executive Officer, Asset Pro Management Co.,Ltd, added, "Being part of RS Group, in fact, helps ULife prepare to become a listed company and comply to various standards more quickly. This listing will positively contribute towards the company's growth and establishment as the modern direct sales leader. Digital platforms will be leveraged. Overseas expansion is also in the pipeline. All of which will direct towards strong growth and differentiated competitive advantage in the industry, enabling the company to be listed as planned."
For news and updates of ULife, please visit www.ulifespace.com , Line OA @ulifespace, and https://www.facebook.com/ulifespace. For RS Group's news, please visit www.rs.co.th and https://www.facebook.com/RSGROUPOFFICIAL
###