COOLJ Nan Kanyada aka Queen of positivity with 24-year length of service growing with her competence and open-mindedness, not luck, always willing to accept new opportunities and new things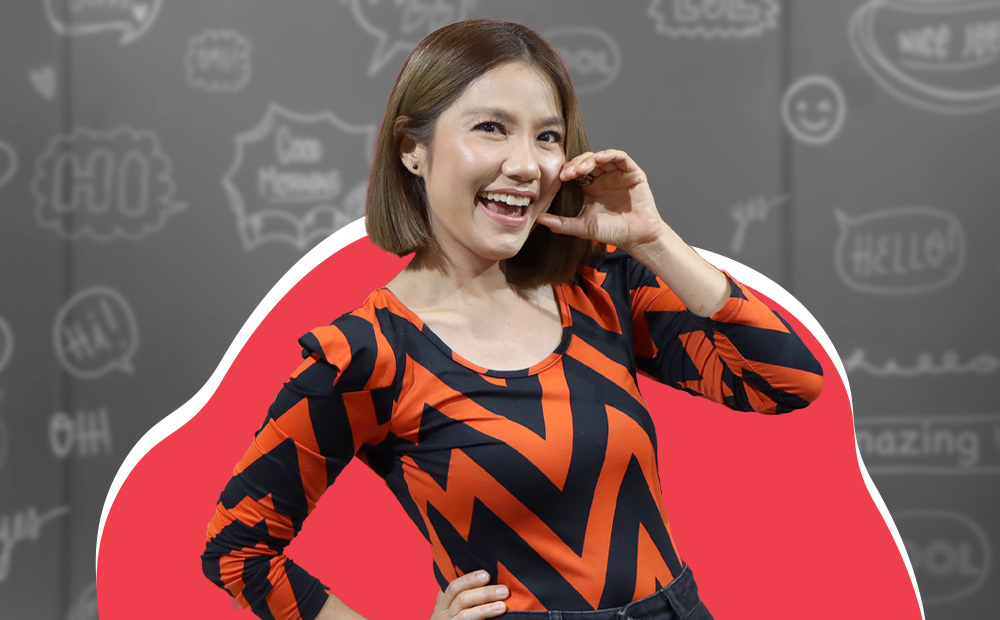 Not only a COOLJ that plays good music for us via COOLfarenheit 93 on Monday-Friday but "COOLJ Nan Kanyada Srithammupathum," the Queen of Positivity who always cheers everyone up throughout 24 years behind the microphone and shares working tips for working with all colleagues without any gap. She's always ready to learn and "grow together with RS."
I didn't choose my career. Instead, the career selected me.
"Why did I choose to be a COOLJ? I have to say I didn't decide it myself, but the career chose me. At first, I was thinking about pursuing my master's degree and work in the advertising industry, due to my passion in writing. While waiting for the first semester to start, I worked behind the scenes.  The host found my speaking skills outstanding and suggested me to apply for this position. They would like to find new faces of DJs with new voices without any experience. I found the opportunity just right to me and I needed to grab this; therefore, I decided to start my career as a DJ from then on. Two years later, Sert – Prasert Tantikkaveera asked me to join RS. Now, it's been 24 years since I worked at COOLfahrenheit. Even though it seemed like a coincidence, I learned that listening, speaking, reading and writing skills all work together. Also, I got the chance to use all my favorite skills, not only writing but also speaking.
From the first session to today's session… what a difference!
"In the past, I handled everything. I needed to arrive early to select the songs to play. Now, it's the digital era where everything has totally changed. Ways of speaking, voice usage, program moderation, storytelling channels have all evolved. In the past, there were only newspapers and TVs. Currently, the internet is flooded with news and updates. Technology has changed everything."
Age and generation gap is not an obstacle, as I'm always hungry to learn new things.
"It would be a lie if I said there is no generation gap at all. However, I need to reach out to young colleagues, though, as they might find it's hard to do so. I, myself, have to reduce the gap. I always tell myself not to be an adult with ego or someone who is unable to work together with others. I often let my young coworkers teach me how to use social media, so they know that I'm always willing to learn. I'm not shy to ask anything, as I respect and trust others. If I did something wrong, I'm going to say sorry. My favorite three words are Hello, Thank You, and Sorry."
Message to all employees who are ready to #GrowTogetherwithRS
"I think RS employees already have a positive attitude. If not, they couldn't work at such a good place. Our company has excellent quality and provides opportunities for multifunctional work, which is an advantage like when you graduated from a quality school. If you still hear my voice, you're an awesome family member. Please keep up the good work and enjoy your work every day."