Khun Jeeranun Roykrong and Khun Sangdearn Poungsuwan, two representatives for "Grow with Career Path," one of the pillars under the RS Diversity policy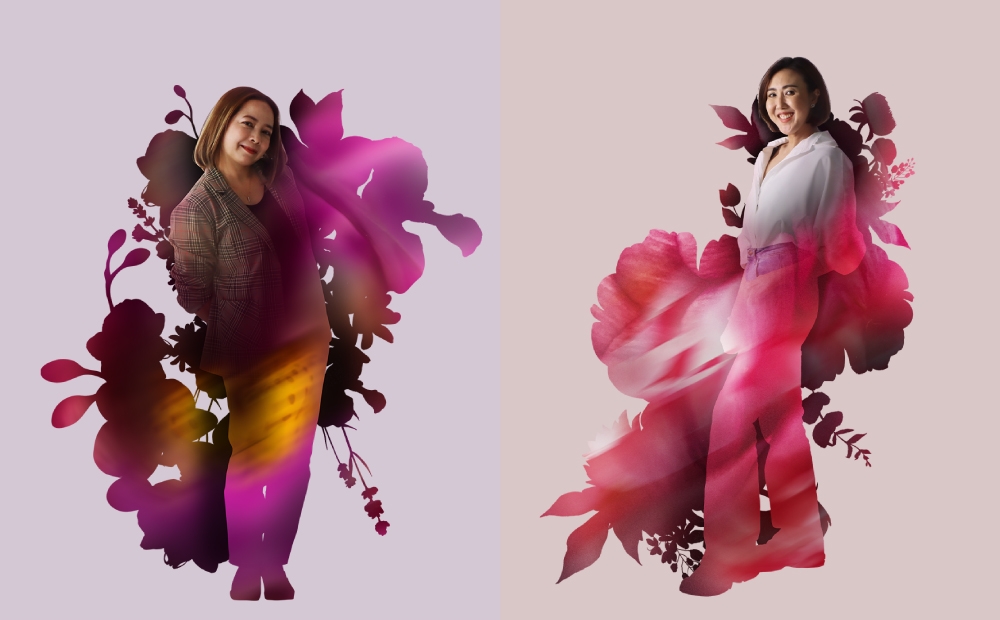 In the world of work, people have their own goals and aim for the top of their career path for success in life. RS GROUP always supports employee career advancement.  As a flat and agile organization, employees are able to work closely with executives. The work performance is evaluated efficiently with OKRs which help each staff set clear and measurable goals. As a result, all employees with outstanding performance, regardless of age, will be provided with opportunities to grow.
Life @ RS is honored to have "Khun Jeeranun Roykrong," Senior Manager, Warehouse & Logistics, RS Mall and "Khun Sangdearn Poungsuwan," Officer General Management. They both represent employees to share experience under the concept "Grow with Career Path," one of the pillars of RS GROUP's RS Diversity.
Khun Jeeranun revealed about her career journey in RS GROUP: "At first, I started out as a receptionist 22 years ago. After that, I got an opportunity to supervise CD production, export and warehouse. Once the business was transformed, I have been transferred and responsible for RS Mall warehouse management until now."
As for Khun Sangdearn, she began her work at RS as a receptionist. After only six months, the CEO provided her with a chance to take another role at the secretary team. This reflects that RS values equality and allows everyone to grow and advance their careers regardless of their previous work experiences. As of now, Khun Sangdearn has been working with RS for 10 years.
As RS has implemented the RS Diversity policy that embraces diversity, both agree with the policy and reinforce that everybody deserves rights to live as they wish. Diversity will further enrich the organization. The more diversity, the more creativity.
Years of service of both Khun Jeeranun and Khun Sangdearn have proved their love and attachment to the company. With nice environment, various career opportunities, proficient executives and the leader who are competent, visionary and progressive, all of us can Grow with Career Path and Grow Together with RS.