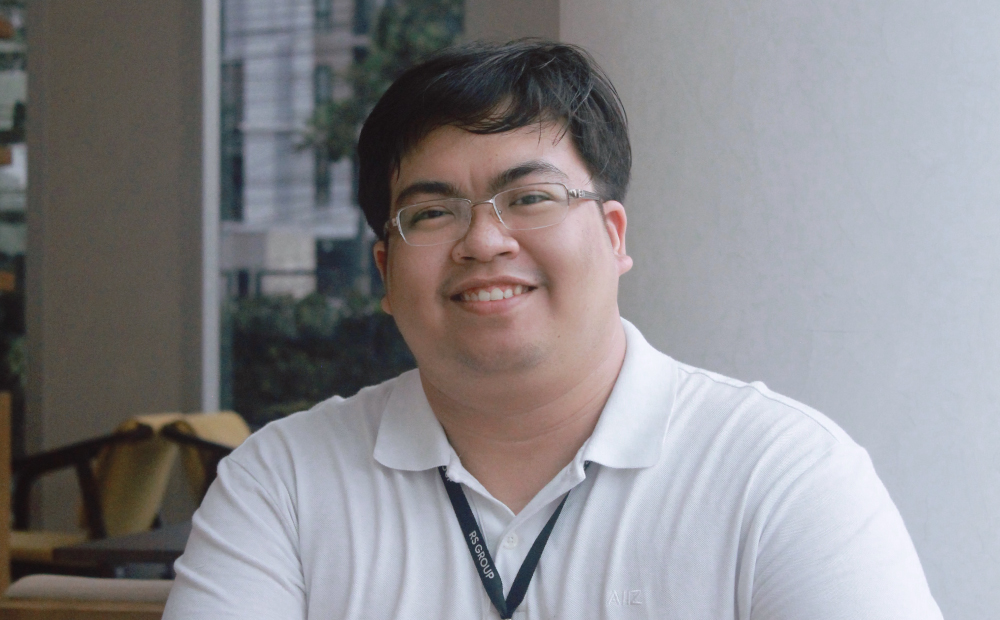 Hello, I'm Wongsakorn Suksiri, or Yol. I am currently working in the position of Backend Development, RS Technology.
Now, my main duty is to develop the backend system for the company and various departments within the company. I have also made some web application systems as assigned
In your view, what is RS like?
I must say my memories of RS have always been a record company until I came to work with RS. I also began to learn that RS is not just a record company, but it's an inspired company that started with music as the driving force to become the RS empire today.
Why have you decided to work for RS?
Usually, I'm a consultant for a startup company. One day, I was contacted by RS and got to know the details which looked interesting and quite challenging, including huge opportunity to grow. The company itself has a long history and has a strong passion, so I decided to work for RS.
How is the working atmosphere now?
The working atmosphere is friendly. We stay together as a family and discuss any matter. We help each other with work and other matters. The whole team feel warm and relaxed. The workplace is nice and feels like home.
How do you see the future of the RS Group?
The future of RS must be interesting because today we have to keep up with modern technology, such as crypto coins. Besides, we will apply it to affiliated companies and various products. It is very interesting and worth following.

Do you have anything to say to those interested in working for RS Group?
We really need to look at the new image of RS in the new era, which has a good passion and vision. Don't hesitate. If you are looking for a company that has the potential to grow and develop sustainable and learning new things Here is the company of choice.