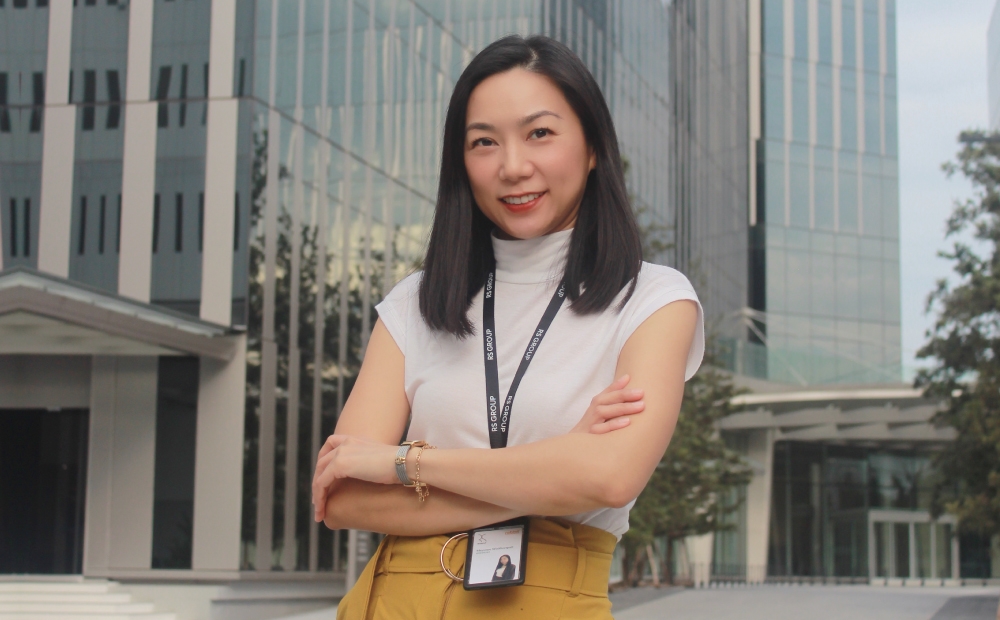 Miss May, Marketing Director of Pet Care (Lifemate brand), Lifestar Co., Ltd.
Currently, I am in charge of Lifemate, a brand of new pet food that has just been launched. It is a brand that was originated from the owner's love for pets and therefore wants the pet to have the best like family members. The job is challenging because it is the beginning of a new brand and involves developing new products. So, I have to prepare everything, make it happen, and solve problems that arise.
In your view, what is RS like?
RS is a long-established company. Regardless of its long history, it has adapted to the modern era. The company has the courage to expand the new businesses that have opportunities before I came to work here. The company has transformed at least 2 times, which always makes the business and work done quite quickly.
Why have you decided to work for RS?
The reason that I decided to work for RS is because I thought it is an interesting organization, and definitely, it is highly stable. Besides, the management team has a very broad vision. It made me think that, if we would have the opportunity to work with highly talented people, we will learn and improve ourselves more as well.
How is the working atmosphere now? 
For me, the working atmosphere is good. Everyone in the company helps each other in their work and are really friendly. Managers are also easily accessible and always provide advice on how to work on a regular basis. If employees have anything new that is useful in their work, the management is ready to provide support.
How do you see the future of the RS Group?
Personally, I think that RS Group will be a company that has stable growth, and there will be continuous development of products and services, including expanding the business to every industry that has an opportunity and we can play in that business effectively.
Do you have anything to say to those interested in working for RS Group?
It's an excellent opportunity for people who want to learn, develop, and challenge their abilities. If you are someone who likes to learn and develop yourself continuously, I can tell you that the RS Group is a great opportunity and very suitable for you. In any case, I would like to invite everyone to be part of the RS Group family.